markets
University of Puerto Rico Seeks to Reduce Debt After Aid Drops
By
UPR projects $133 million debt-service shortfall through 2026

Prices on UPR bonds increase after bondholder deal struck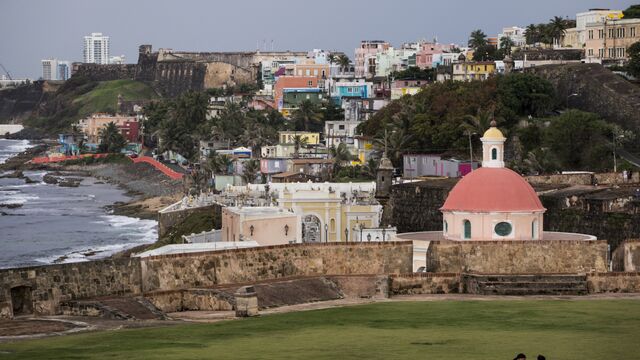 The University of Puerto Rico will seek to reduce its debt-service costs through a consensual agreement with its creditors as the commonwealth plans to cut the school's appropriations by $3.5 billion through 2026.
Puerto Rico's public university system estimates a $133 million shortfall in principal and interest payments through 2026, according to the school's fiscal plan. UPR, which has $551 million of outstanding debt, may propose extending maturities, suspending debt-service payments, reducing interest and debt forgiveness to help address the shortfall, according to the fiscal plan.
The proposal comes as the value of the university's bonds has soared after the school entered a forbearance agreement with bondholders in late June that keeps negotiations out of court. While the commonwealth and its authorities have defaulted on most of the island's $74 billion of debt, the university has tapped into reserve funds to cover its payments to investors, which constitutes a technical default but not a missed payment.
University bonds maturing in 2030, the most actively traded of its bonds over the past three months, saw some odd lots change hands on Aug. 1 at an average 57.9 cents on the dollar, up from 43.4 cents on June 29, when the university struck a deal with bondholders to continue paying the debt.
Puerto Rico declared bankruptcy on May 3 and plans to reduce appropriations to the university. To help offset that reduction, the school's fiscal plan includes potential tuition hikes starting in the 2018--2019 school year, with undergraduate tuition increasing to $115 per credit hour from $56. A new scholarship fund would help lower-income students cover those additional costs.
UPR's student enrollment in fiscal 2017 was 62,182, up from 55,912 in fiscal 2012.
Puerto Rico's federal oversight board will weigh in on the school's fiscal plan after the university's board of directors approved it on Monday. The federal panel is set to meet Friday morning.
Before it's here, it's on the Bloomberg Terminal.
LEARN MORE