South Korea Stocks Tumble as Investors Question Moon Tax Reforms
By and
Benchmark Kospi index slid as much as 2.2 percent Thursday

Plan to boost taxes on biggest firms sinks Samsung, builders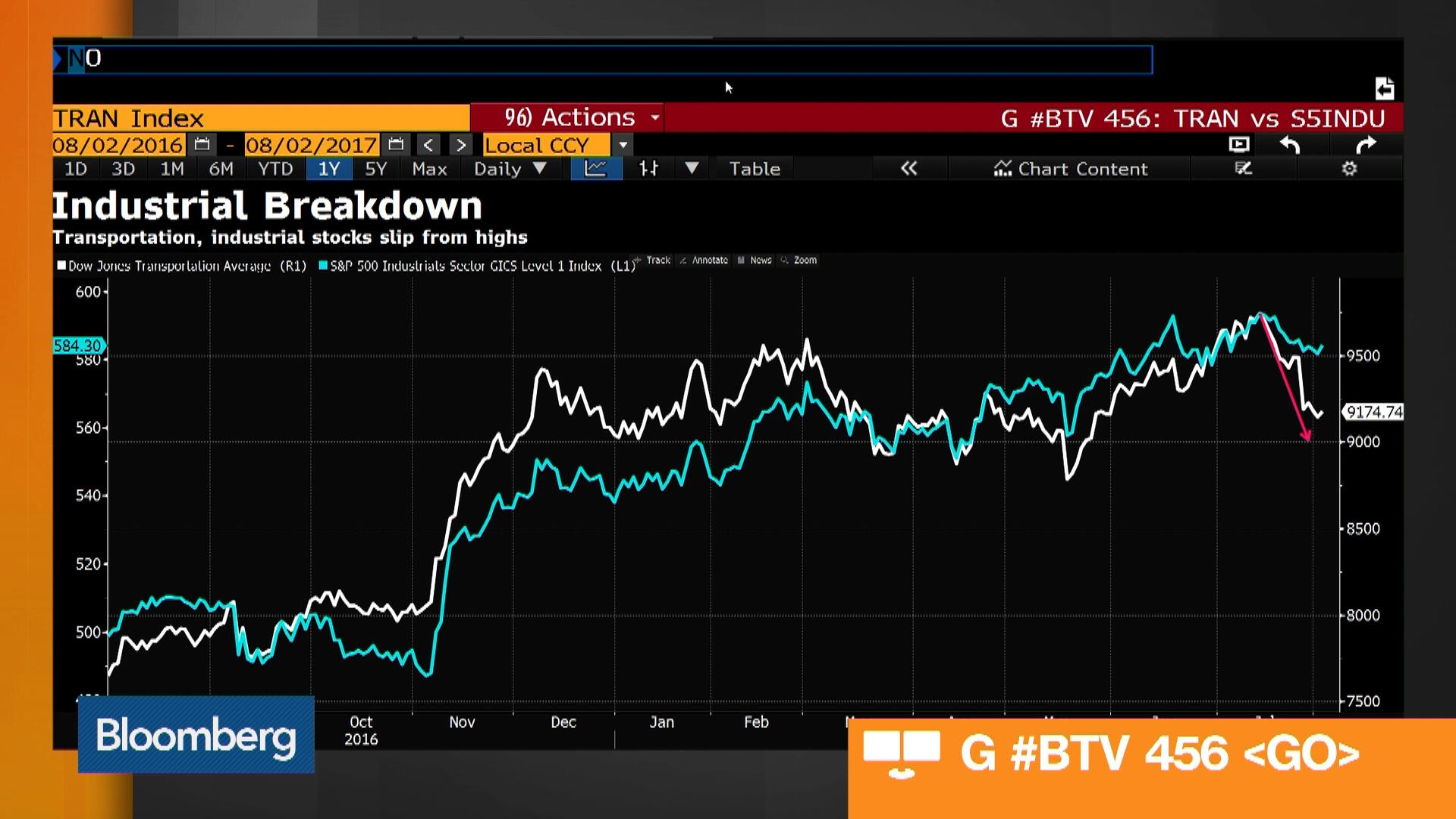 South Korean equities sank by the most since the U.S. election last November before clawing back some losses, leading declines in Asian markets as President Moon Jae-in's push for reforms puts the country's record-hitting stock rally to the test.
While Moon's pledges to curb the influence of South Korea's dominant conglomerates and boost opportunities for smaller companies have spurred the market this year, traders Thursday were taking in the implications of new plans to increase taxes on the country's biggest firms.
The Kospi Index dropped 1.7 percent to 2,386.85 at the close in Seoul, recovering some losses after earlier tumbling as much as 2.2 percent for its biggest decline since Nov. 9, the day after U.S. President Donald Trump's surprise victory. The slump halted a three-day rally with the index now down more than 2 percent from a July 24 record. Samsung Electronics Co., which has the largest weighting on the benchmark, dropped 2.5 percent.

"This is not a bubble, today's correction is a reflection of the policies," Arthur Kwong, fund manager and head of Asia-Pacific equities with BNP Paribas Asset Management, said in an interview from Hong Kong. The firm runs about 580 billion euros ($687 billion) in assets under management and advisory worldwide. "You can see the major disaster areas are on those that are affected, but not really spread to other companies. So I see this as rational behavior."
The selloff is concentrated among companies with the largest weightings in the index, which makes sense as the tax proposals are targeting companies with higher revenue, Kwong said. Construction firms posted the biggest losses, falling 4.7 percent as a group.
The government unveiled plans to raise taxes on big corporations and high-earning individuals on Wednesday. Targeting inequality was a pillar of Moon's five-year economic policy plan released in July, but any revisions to tax law need to be approved by parliament, where the president's party holds a minority of seats.
Foreign investors seem to be driving the selloff, with net sales of 405.7 billion won ($359.5 million) of stocks from the Kospi index as of 5:57 p.m. in Seoul, while institutional investors net purchased 16.4 billion won, according to data compiled by Bloomberg.
A gauge of volatility jumped with options volume on the equity index, which hit a three-month high.

Until now, Korean stocks had largely shrugged off a mounting list of potential headwinds. Shares have risen by the most since 2010 this year despite escalating tensions with North Korea, and an influence-peddling scandal that saw Moon's predecessor impeached and Jay Y. Lee, co-vice chairman of Samsung Electronics, land in jail.
The growing list of concerns suggests "a correction is likely at some point," said Joshua Crabb, head of Asian equities at Old Mutual Global Investors. The tax-hike plans and the government's more populist tone "combined with the China-U.S. standoff over North Korea means uncertainty short term," he said.
While talk of a trade war between the U.S. and China had cooled since Trump first took office in January, that simmering issue may also soon return to the forefront, adding yet another wildcard to the region. U.S. officials are gearing up to investigate China over what the Trump administration considers violations of intellectual property, a government official told Bloomberg News Wednesday.
Meanwhile, earnings in the current period remain healthy, with 72 percent of companies in the Kospi Index that have reported posting improving sales while 52 percent have seen profit grow or losses narrow.
Samsung posted a record profit July 27 of 10.8 trillion won for the quarter ended June, topping analysts' estimates on the back of demand for its Galaxy S8 smartphones and for semiconductors. The stock is still up 33 percent this year, surging to a record July 20.
Heo Pil-Seok, chief executive with Midas International Asset Management, said in a phone interview a 2 percent correction in Korean equities would be enough to reflect the impact of the new policies.
— With assistance by Shinhye Kang, Livia Yap, and Kyung-Jin Kim
Before it's here, it's on the Bloomberg Terminal.
LEARN MORE