GoPro Tops Estimates on Easier-to-Use Camera, Big Cost Cuts
By
Second-quarter revenue jumps 34% while losses narrow 82%

More than half of revenue comes from outside the U.S.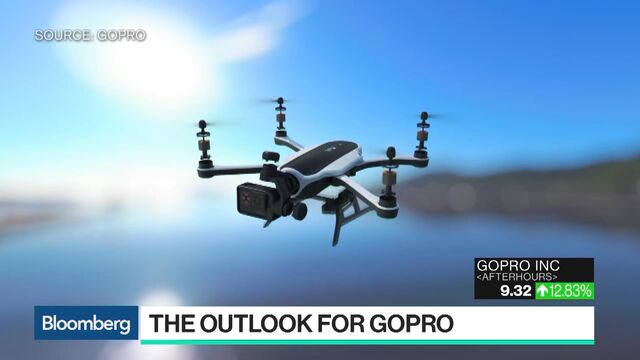 GoPro Inc. is keeping its promise to Wall Street. Second-quarter results beat analysts' expectations, proving that cost cuts are stemming losses and software updates are reinvigorating demand for action cameras. The shares surged in extended trading.
The maker of wearable action cameras and drones is recovering after a series of product delays, recalls, disappointing earnings and a long stock slide, prompting Chief Executive Officer Nicholas Woodman to eliminate hundreds of jobs and abandon an entertainment division. Now a leaner company with a narrower vision, GoPro is focused on making its devices easier to use and gearing up for the upcoming Hero6 camera and Fusion spherical camera rollouts.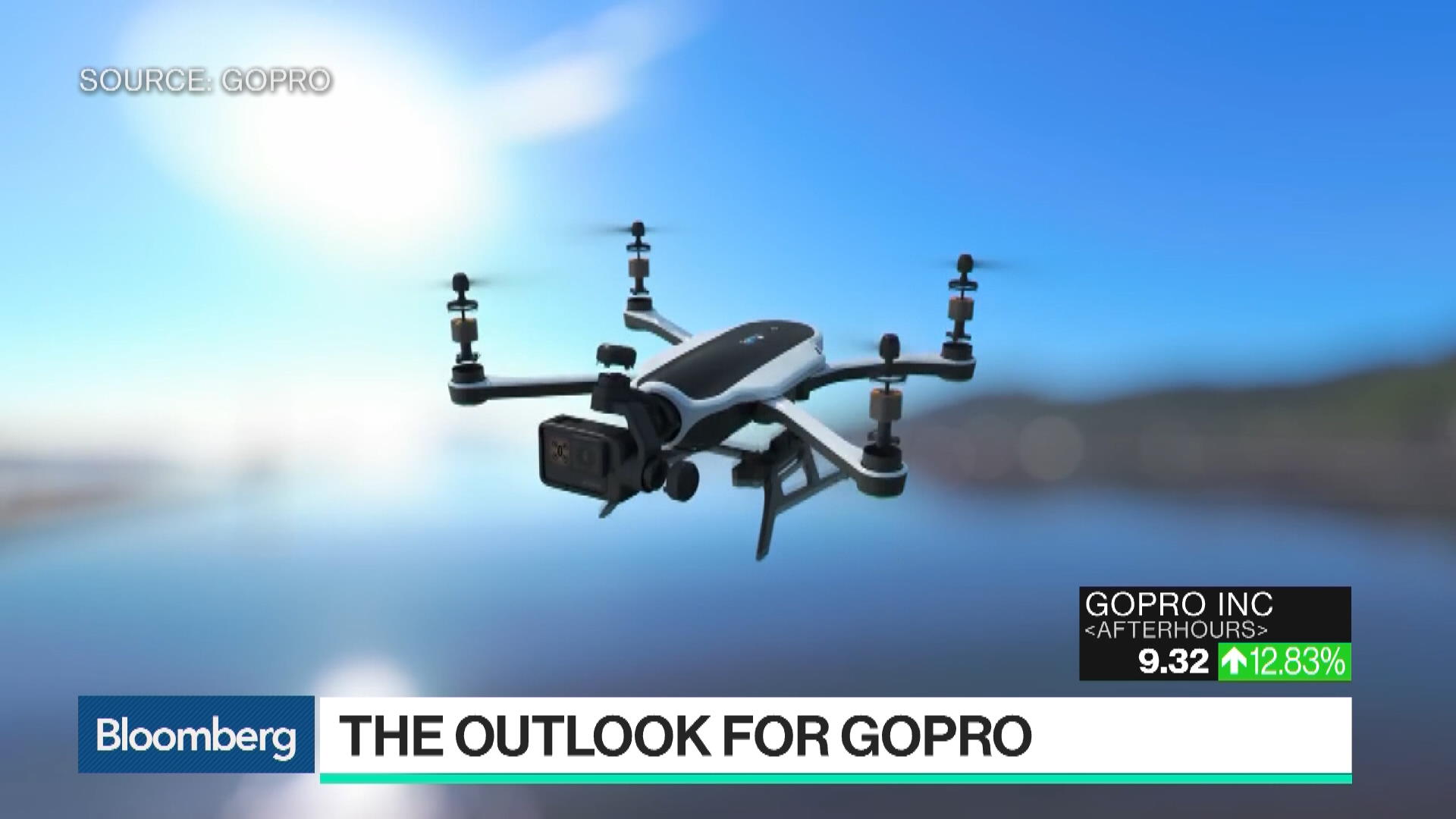 GoPro reported $296.5 million in revenue for the three months ended June 30, up 34 percent from a year earlier, and surpassing analysts' average estimate of $269.2 million. The San Mateo, California-based company forecast third-quarter revenue of as much as $310 million, beating the average projection of $277.8 million.
"I believe we are coming out of our two-year slump where we rationalize ourselves in this smartphone-centric world," Woodman said in an interview. "We've cleaned up our business. It was inefficiencies in the rest of our business that was clouding the true pace and health."
The shares soared as much as 18 percent to $9.75 in extended trading after the results were released. They had declined 87 percent over the past two years.
Woodman attributes renewed demand for the action-cameras to the company's efforts to make its devices easier to use. He acknowledged that GoPro has long struggled to make uploading and sharing videos simple. The company recently rolled out an app feature, called QuikStories, that automatically uploads captured video and edits it in a smartphone. To reach new consumers, GoPro realized it needs to make its devices attractive to people accustomed to the iPhone-easy process of capturing and sharing content, so Woodman is re-positioning its action-cameras as an "extension of the smartphone itself."
GoPro has looked abroad for expansion, as the market slows domestically. More than 50 percent of GoPro's revenue was generated in markets outside of the U.S. in the second quarter. The company has focused marketing spending on fewer places, where the team can adapt the product and services to each region, Woodman said.
The company's losses, excluding some costs, narrowed 82 percent to $12.9 million, or 9 cents a share. They were lower than analysts' average estimate of $33.4 million, or 25 cents a share.

The Karma drone, which the company was forced to recall in November, went back on sale earlier this year. It's facing headwinds from China's SZ DJI Technology Co., the market leader. DJI sells a foldable quadcopter at a similar price range as the Karma, but with more features. It also recently unveiled a small camera drone, called the DJI Spark, that can take off and land from the palm of a hand.
"Karma is not a winner in the consumer drone market," said Joe Wittine, an analyst at Longbow Research. "The lagging features were apparent at launch and are becoming even more magnified with the newer DJI Spark. What matters is, can a Hero6 refresh combined with better software change the trajectory for the category?"
Before it's here, it's on the Bloomberg Terminal.
LEARN MORE