Your Evening Briefing: China Fears a Meltdown, Hong Kong's Tiny Flats
Bloomberg News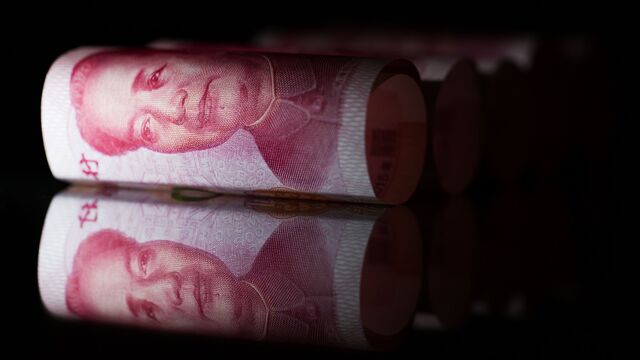 The evening briefing will soon be available in your inbox every day. To be among the first to get it, sign up here.
China is afraid of what it might become - more specifically, it's afraid of becoming Japan. A new light has been shone on the reasons for Beijing's dramatic crackdown on private firms snapping up foreign assets — a report commissioned by President Xi Jinping's top economic adviser, in which a key recommendation was to curtail big private companies' global buying spree. The study warns China is in danger of emulating Japan in the 1980s, when it had become a manufacturing powerhouse and started buying up everything from Columbia Pictures to New York's Rockefeller Center. Among those feeling the heat is a murky conglomerate that vaulted from obscurity to become one of the country's most prolific dealmakers.—Kristine Servando and Alex Millson
Tiny flats are flooding Hong Kong as developers rush to target first-time buyers struggling to get into the world's priciest market. The wave of smaller flats is testimony to the price surge that has put bigger homes beyond the reach of many buyers and triggered warnings from analysts and officials that the city is at risk of a property crash. The supply of new flats smaller than 431 square feet (40 square meters) may rise to about 2,000 by year end, and some analysts are concerned that buyers could end up with units they can't resell. 
Heading to the oil auction. With $100 oil a distant memory and U.S. crude eating into their share of prized markets, oil-producing nations are seeking new ways to assess if their supply may be worth more. By sending crude under the hammer, sellers are hoping potential buyers will outbid each other and boost the value of their oil. Among those testing the waters? Iraq and Malaysia.
A trade spat is brewing. U.S. officials are reportedly gearing up to investigate China over what the administration perceives to be violations of intellectual property — a charge Beijing denies. The Chinese Commerce Ministry sought to calm ties, while the nation's state media signaled it was ready for retaliation.  But the tensions aren't worrying consumers, it seems. Even as President Donald Trump talks tough on trade, data show Americans keep buying "made in China."
Malaysia is losing its edge. Malaysia plunged five places this year to 24th in a ranking of the 63 most competitive economies. Smaller and cheaper-cost rivals in the region, like Vietnam, are cutting the competitive advantage of Malaysian manufacturers and becoming bigger contenders for foreign investment. So what's a resource-rich country to do? Experts say the selling point can't be cheaper labor any more, but producing more skilled workers and creating a high-tech environment.
Two brothers + seven lines of code = a multibillion-dollar business. If you've bought anything online seamlessly, you probably have Patrick and John Collison to thank. The pair, who grew up in rural Ireland, developed software that businesses can plug into websites and apps to instantly connect with credit card and banking systems and receive payments, replacing the internet's old and slow infrastructure. Today their company, Stripe, has a valuation of $9.2 billion and handles tens of billions of dollars in Internet transactions annually.
It's  now sunnier at Elon Musk's house. The Tesla chief's home, along with those of a handful of Tesla employees, are now sporting solar roofs. They're first in line for the smooth black and textured-glass roof tiles — which are virtually indistinguishable from high-end roofing — to work out any kinks in the sales and installation process before taking it to the wider public. Tesla opened up its online store and began taking $1,000 deposits for the product in May.
Picture not-so-perfect? If there's one thing this shutterbug learned from her adventures — and the blurry photos she took home — is that carrying better gear doesn't automatically make you a better photographer. So if you're dropping serious cash on your lenses, then might as well use them wisely. Here are seven ways to make the most out of your expensive camera, from better composition to knowing when it's more practical to rent a DSLR rather than dropping thousands of dollars on one.

Before it's here, it's on the Bloomberg Terminal.
LEARN MORE