Trump May Toughen Trade Threats on China
By
U.S. officials consider using 'big trade weapon' from 1980s

China expected to respond 'tit-for-tat' to trade penalties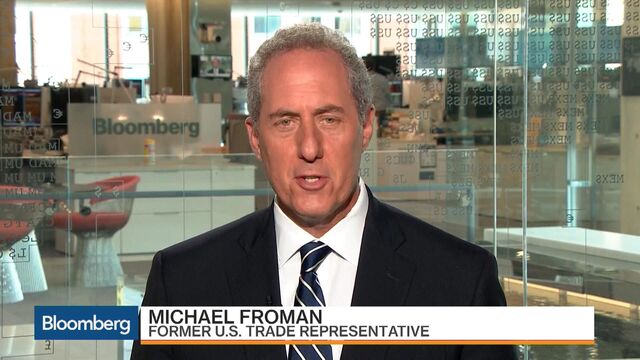 President Donald Trump's administration may be on the verge of ramping up its threats against China on trade. If the talk ever turns to action, there could be troubling consequences for the global economy.
U.S. officials are gearing up to investigate China over what the administration perceives to be violations of intellectual property, said a government official who spoke on condition of anonymity on Wednesday because the probe hasn't been announced.
The administration is considering having the U.S. Trade Representative's office investigate the matter under section 301 of the Trade Act of 1974, the New York Times reported. The provision allows the president to impose tariffs to protect U.S. industry from foreign countries' unfair trading practices.
If the U.S. launches the probe, it will be the latest of several the administration is conducting that could impact trade ties between the world's two biggest economies. The Commerce Department is probing whether steel imports from China and other foreign producers threaten national security under another seldom used legal provision, section 232 of the 1962 Trade Expansion Act.
After sending warm signals toward China early in his presidency, Trump appears to be dialing up pressure on the Chinese government to change its ways. At the same time, he has been reluctant to pull the trigger on steep import tariffs or quotas that would risk retaliation. Trump recently backed away from threats to slap tariffs on foreign steel, after he took heat from Group of 20 nations and U.S. businesses that said the move would raise costs.
From China's point of view, a more aggressive stance from the U.S. will be met in kind as the government gears up for a vital leadership transition at the 19th Party Congress later this year, according to Victor Shih, a professor at the University of California in San Diego.
"One can basically expect tit-for-tat behavior from China through the congress," Shih said. "Perhaps China will begin a national security or cyber-security investigation on U.S.-made high-tech products. Perhaps even more."
Trump has previously backed down from threats, such as his campaign pledge to brand the nation a currency manipulator. He's said the reason he stood down from using that tag was because of a promise of cooperation from Chinese officials to help rein in North Korea.
'Little Action'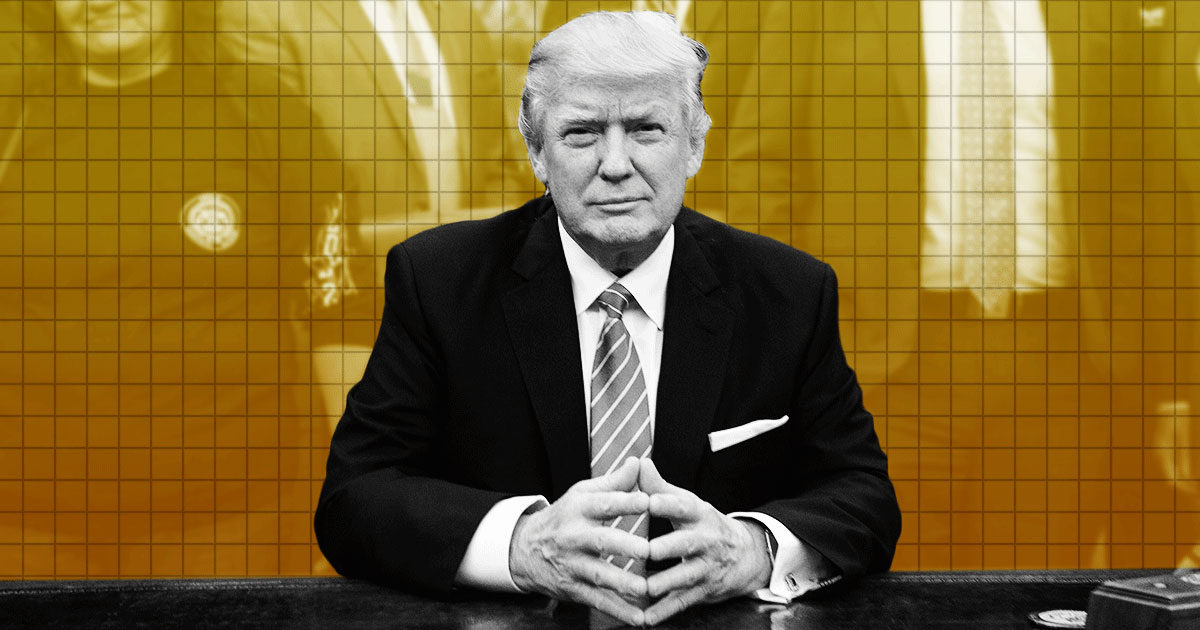 "So far, it's all been posturing, with little action,"' said Scott Kennedy, a U.S.-China expert at the Center for Strategic and International Studies in Washington. "Pressure is building to do something, so the U.S. doesn't look like a complete paper tiger."
The U.S. sometimes uses section 301 to launch trade complaints against other countries through the World Trade Organization. But the law also gives the administration broad authority to levy punitive tariffs without going to the WTO, said Warren Maruyama, a former USTR general counsel and trade partner at Hogan Lovells in Washington.
The U.S. has seldom used that part of the law since the 1990s. China could likely challenge any action at the WTO and would probably win, but it may not bother with legal niceties and instead find a way to simply retaliate in kind, just as it has done in the past, Maruyama said.
"It's a sledgehammer," he said. "301 was the big trade weapon for the United States during much of the 1980s and into the early 1990s."
Unleash Retaliation
Any U.S. tariff hikes on China that fall foul of WTO rules or go around the system could unleash retaliation, Michael Froman, a U.S. Trade Representative from the Obama administration, said in an interview with Bloomberg TV.
If the U.S. moves away from resolving trade disputes through the WTO and instead starts taking unilateral action, "it will just lead other countries to retaliate against us or, perhaps even worse, imitate us, and take action on their own without regard to international obligations," Froman said.
To be sure, some U.S. companies will be heartened that the administration is taking measures to level the playing field. In a report earlier this year, USTR said China hadn't done enough to lift barriers to U.S. exports and investment, despite promising to open up when it joined the WTO in 2001. USTR said Chinese companies continue to benefit from the theft of trade secrets, and government policy often forces foreign companies to transfer technology.
The question is whether U.S. officials are willing to risk a trade war as they up the ante. The International Monetary Fund warned last month that "inward-looking" policies could derail a global recovery that has so far been resilient to raising tensions over trade.
"We can try to hit China with punitive tariffs," said Maruyama. "The downside of course is they can hit back."
— With assistance by David Gura, and Kevin Hamlin
Before it's here, it's on the Bloomberg Terminal.
LEARN MORE