Five Things You Need to Know to Start Your Day
Get caught up on what's moving markets.
By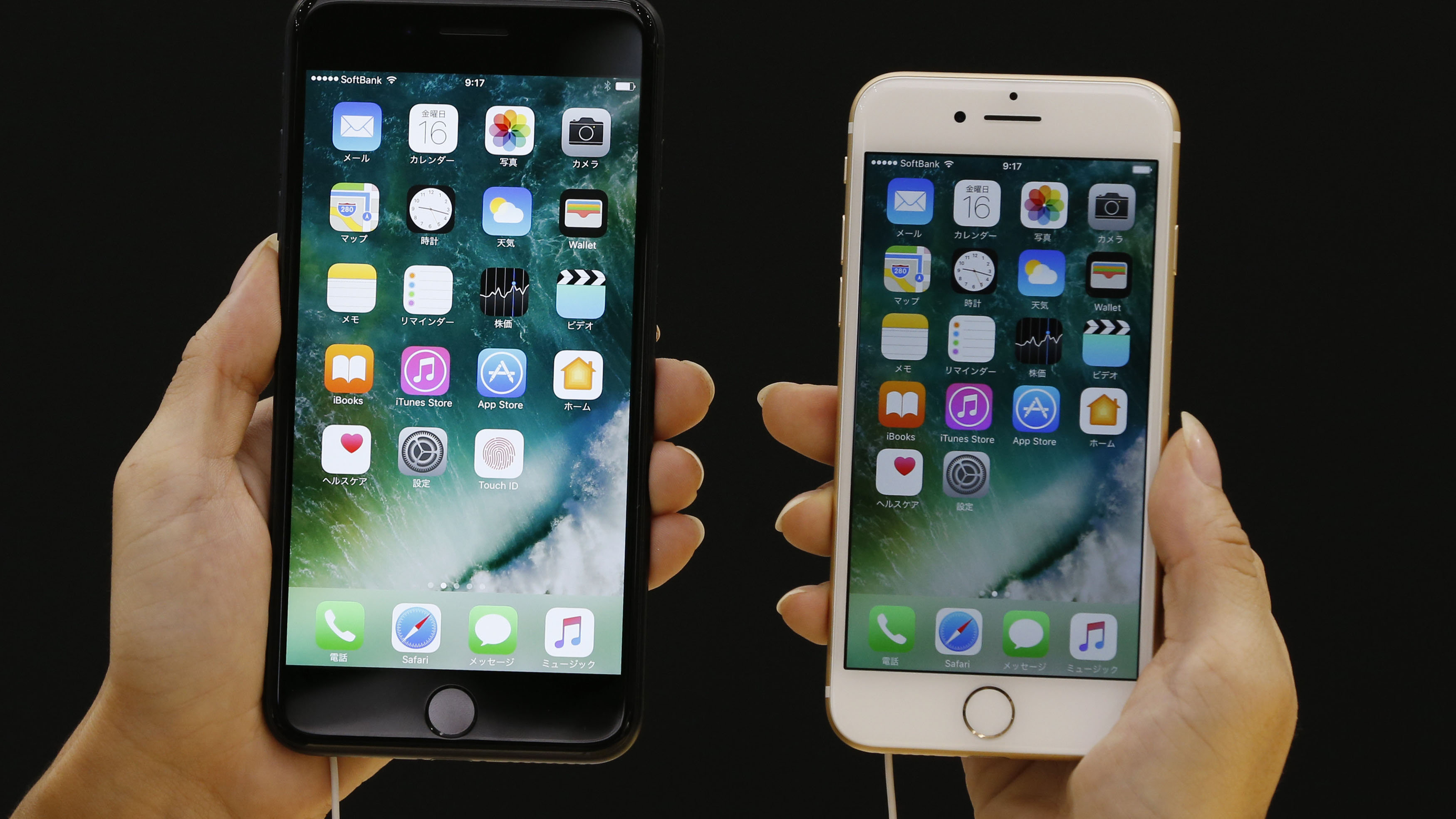 Want to receive this post in your inbox every morning? Sign up here
Apple soars, oil slides, and a mixed day for bank earnings. Here are some of the things people in markets are talking about today.
Apple 
Shares in Apple Inc. are on course for a record high in trading today after jumping more than 6 percent in extended trading following yesterday's third-quarter earnings. While results were slightly better then analyst predictions, it was the company's fourth-quarter guidance that led to the jump in the stock price. Revenue will be $49 billion to $52 billion in the three months ending September, Apple says, with the company on track to deliver three new handsets this year, including the much anticipated iPhone 8. 
Oil slide
A barrel of West Texas Intermediate for September delivery was trading at $49.06 by 5:20 a.m. Eastern Time as the commodity's weak start to the month continues. The latest supply headache for OPEC is shipments from Libya, which jumped to a new three-year high last month while Nigeria — also exempt from the OPEC cut deal — increased its production as a domestic military campaign is quelled. In the U.S., four of the biggest shale drillers said they are not backing down from their high production targets this year. Traditional oil majors, meanwhile, remain vulnerable to a renewed price downturn. 
Bank earnings
Commerzbank AG reported its weakest quarterly revenue since 2014, even as the bank added half a million new retail and small business clients since it announced it was going to concentrate on that sector last September. At Standard Chartered Plc, revenue growth was overshadowed by an uncertain outlook, with the U.K. bank saying it is unable to resume dividends. Shares in Commerzbank dropped almost 2 percent, while Standard Chartered was more than 5 percent lower in London trading. Moody's Investor Services this morning raised the outlook for banks in Britain from negative to stable, saying lenders there are now better placed to withstand a slowing economy. In the U.S. today, Tesla Inc. earnings will be watched closely after David Einhorn pressed his case that the company is overvalued. 
Markets mixed
Overnight, the MSCI Asia Pacific Index fell 0.1 percent, while Japan's Topix index rose 0.4 percent as technology companies supplying Apple gained. In Europe, the Stoxx 600 Index was 0.3 percent lower at 5:50 a.m., with miners and banks leading the losses. U.S. market futures were higher, with the Dow Jones Industrial Average closing in on 22,000. 
Venezuela crisis
Yields on Venezuelan state oil company bonds rose to over 150 percent as investors unload debt amid political chaos in the oil-rich nation. The weekend arrest of opposition leaders by government of President Nicolas Maduro and increasing U.S. sanctions on the country and its leadership have pushed the nation's finances to the brink.  Maduro's latest moves, including an attempt to rewrite the constitution, leave Venezuela looking less and less like a democracy every day. 
What we've been reading
This is what's caught our eye over the last 24 hours.
Before it's here, it's on the Bloomberg Terminal.
LEARN MORE