Inflation Volatility in Emerging Markets Is at Record Lows
By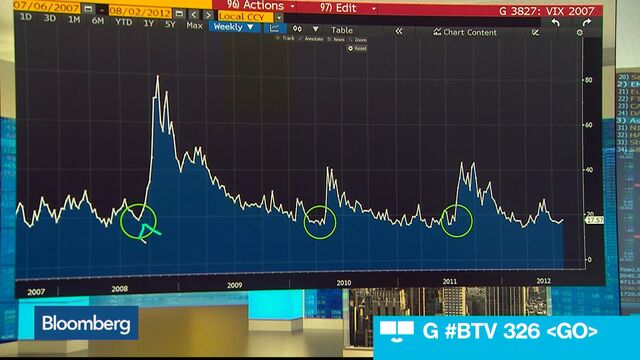 Emerging markets, which are facing the possible tempest of rising interest rates in developed economies, have an overlooked shock absorber.
The average volatility in headline prices across emerging markets has fallen gradually over the past two decades, and now sits at a record low of 1.5 percent. This is a big shift for sovereign and corporate issuers as investors curtail the premium they demand to hold local-currency bonds thanks to the increase in price stability, according to HSBC Holdings Plc.

While emerging-market inflation hit an eight-year low in June on lower energy prices, developing debt markets are also in the throes of low volatility in price growth. That should permanently curtail the inflation-risk premium for nominal bonds and help developing markets weather tighter monetary policies in the U.S. and Europe, according to HSBC.
"Inflation targeting, by definition, contributed to a decline in the level and volatility of inflation, as it has become the primary policy objective. Globalization of trade and increased labor mobility had a similar effect on both the level and volatility of inflation via increased product competition and lower labor costs," Radoslaw Bodys, an emerging-market rates strategist at the bank, told Bloomberg News.
In addition, lower potential growth rates in emerging markets and the fact market-friendly governments are less inclined to regulate prices for services and goods -- which tends to trigger abrupt price hikes -- have also contributed to the drop, Bodys said.
Before it's here, it's on the Bloomberg Terminal.
LEARN MORE