Cruz Objects to Trump Nominee Over Global Control of Web Domains
By
Vote on David Redl to lead NTIA delayed by Senate committee

U.S. relinquished administration of internet names last year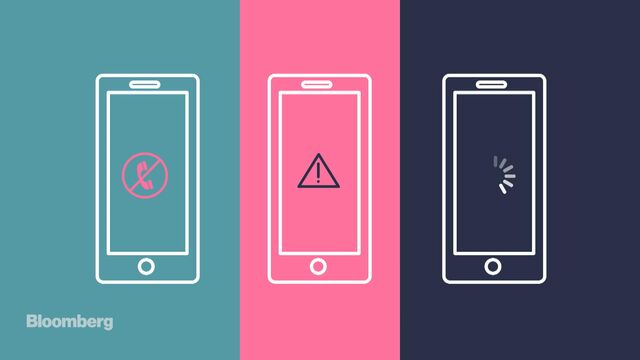 President Donald Trump's nominee to advise on broadband and spectrum management suffered a delay in his confirmation Wednesday after Senator Ted Cruz renewed his objections to the U.S. giving up power over administration of the internet.
The Senate Commerce Committee put off consideration of David Redl to be an assistant secretary of commerce in charge of the National Telecommunications and Information Administration to allow more time to consider "issues raised" during Redl's hearing in June.
At the June 8 hearing, Republican Cruz of Texas asked Redl if it was prudent of the Obama administration to relinquish control over internet domain names last year to the Internet Corporation for Assigned Names and Numbers, a private nonprofit group based in Los Angeles. ICANN had operated under a contract with the Commerce Department until the pact expired last year.
Redl replied that the issue had been debated, and he was confident the U.S. is in a position to protect its interests.
Cruz has warned that ICANN could be influenced by countries such as Russia, China and Iran. On Tuesday, he told reporters he has "significant concerns" about Redl's nomination and wants "far more clarity and reassurance on ICANN."
The agency in question -- the NTIA -- advises the president on telecommunications and information policy issues. Topics it oversees include broadband expansion, internet policy, and spectrum issues such as identifying airwaves to meet surging demand by mobile devices offered by companies such as AT&T Inc. and Verizon Communications Inc.
Authoritarian Regimes
South Dakota Senator John Thune asked Redl in written questions whether ICANN might move to another country, and if authoritarian regimes could gain influence with the nonprofit. Redl promised in a written reply to work with Congress to keep ICANN headquarters in California and to counter "any actions by authoritarian regimes to enhance their role."
ICANN is responsible for day-to-day administration of web names, and follows policy set by innovators, engineers, businesses, technical experts, civil society groups and governments.
Separately, the Commerce Committee on Wednesday sent three nominees for seats on the Federal Communications Commission to the full Senate for confirmation.
Before it's here, it's on the Bloomberg Terminal.
LEARN MORE