Blankfein Says He's Confident Goldman Will Fix Trading Woes
By and
Bank must make changes to its product and client mix, CEO says

Blankfein also discussed Volcker Rule, regulatory sentiment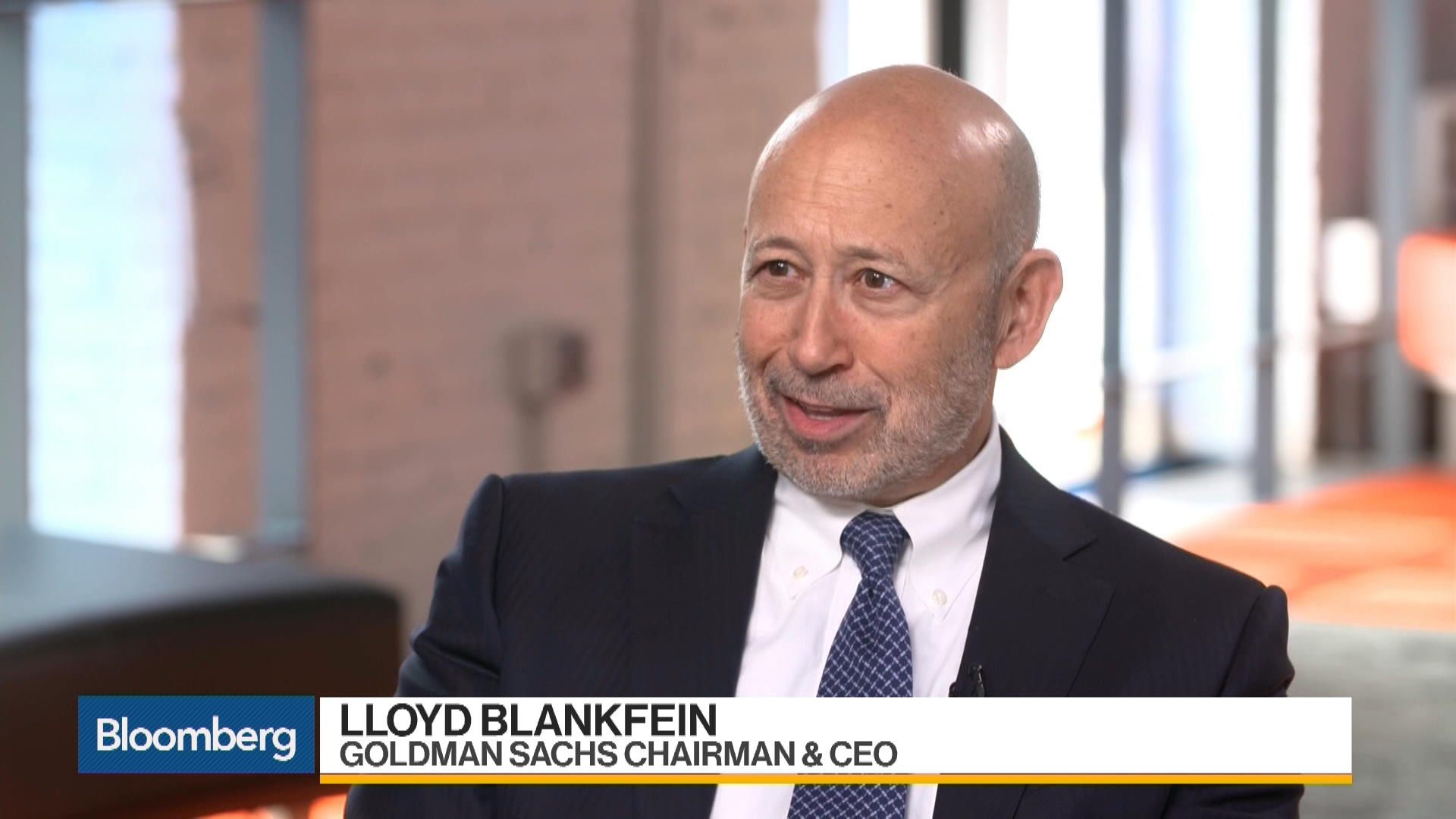 Lloyd Blankfein says he knows how to fix Goldman Sachs Group Inc.'s fixed-income business, and he's not panicking.
"Believe me, none of us are hysterical about this, but we're focused on it," the New York-based bank's chief executive officer said Wednesday in a Bloomberg Television interview. "We underperformed, we know what we have to do, and we're doing it. It's an execution matter for us, and guess what, that's what we do."
Goldman Sachs must change the mix of products it emphasizes and the clients it transacts with as many hedge funds have been less active, Blankfein said. For example, the firm must ensure the commodities business is the proper size for the current environment, even though many issues in that market are cyclical and volatility in oil prices should resume and help volume, he said.
Goldman Sachs posted its worst first-half trading results in Blankfein's tenure this year, losing ground to rivals including JPMorgan Chase & Co. and Morgan Stanley. The firm's executives have preached better cooperation among trading desks, not subjecting clients to a tangle of fees and reducing its reliance on hedge funds in order to turn around the performance.
"We know there are several reasons in retrospect that we can look at and say, 'Gee, we may have slipped up,'" Blankfein said. While the bank won't abandon hedge fund clients, it must correct the balance between those trading customers and corporations. "We shouldn't have let it get that disproportionate, but we did. We'll fix it."
Low Volatility
The markets are unlikely to help, with the depressed volatility that hurt second-quarter trading revenue continuing into the third, Chief Financial Officer Marty Chavez said earlier this week. Even so, Blankfein said Wednesday that his 35 years in the industry make him confident that Goldman Sachs will find a way to change with the times.
"I can't say that we're right all the time, because we're obviously not, but I would tell you that we have a good reputation for resiliency and adaptation," Blankfein said.
Blankfein also said in the interview that the Volcker Rule is cumbersome and makes traders nervous because of the blurry line between speculation and market-making. While Donald Trump's administration hasn't formally rolled back banking regulation yet, the sentiment from regulators has changed since his election, Blankfein said.
Blankfein was speaking from Baltimore, where he was attending an event for his firm's philanthropic efforts to educate and fund small-business entrepreneurs, along with Michael Bloomberg, founder and majority owner of Bloomberg LP.
Before it's here, it's on the Bloomberg Terminal.
LEARN MORE