markets
Fading Trust in Venezuela Pushes Yields on State Oil Bonds to 152%
By and

Investors holding bonds from Venezuela and its state oil company have been rewarded time and time again for trusting that Nicolas Maduro's administration won't default even as cash supplies dwindle. Now, bondholders are unloading the shortest-term securities just three months before a $1.1 billion payment comes due for Petroleos de Venezuela, pushing the price down to 73 cents on the dollar. This time around, the political chaos enveloping the country seems too much for investors to stomach.
Watch Next: U.S. Sanctions Venezuela's President Maduro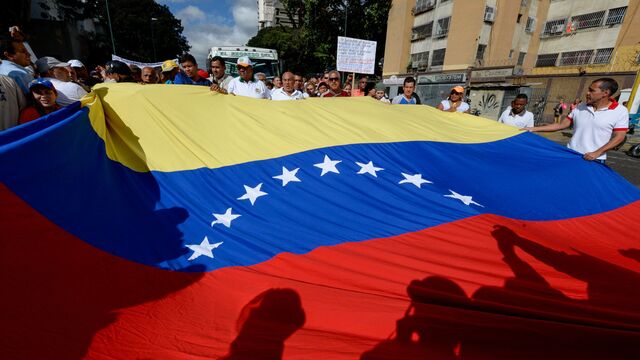 Before it's here, it's on the Bloomberg Terminal.
LEARN MORE