P&G Says Peltz Is Confused About Its Business as Fight Escalates
By
Company says Trian founder's view of operations is outdated

Activist investor is vying for board seat in Oct. 10 vote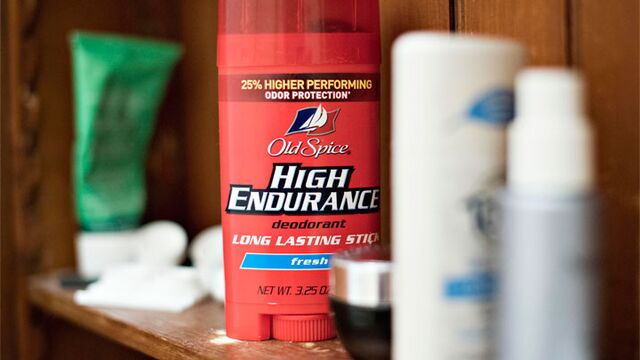 Procter & Gamble Co., facing a challenge from Nelson Peltz for a board seat on Oct. 10, stepped up its rhetoric against the activist investor, saying his ideas are out-of-date and would add little value.
P&G filed proxy materials to the U.S. Securities and Exchange Commission on Tuesday recommending shareholders reject a proposal from Peltz's Trian Fund Management for a board seat. Trian, which says a shake-up is needed to boost market share and investor returns, formally launched the proxy fight in a separate filing on Monday.
The outcome of the proxy battle will show whether investors trust that P&G's turnaround plan is taking hold. The company is seeking to transform itself from a sprawling purveyor of brands into a nimble competitor that can fend off challenges from startups and online platforms such as Amazon.com Inc. The world's biggest consumer-products maker, which has a market capitalization of about $234 billion, got a boost last month after its earnings exceeded Wall Street's expectations.
"Nothing incremental has been offered by Trian or Mr. Peltz," P&G said, arguing that shareholders would be better served by its current group of directors. "No new actionable ideas have been offered by Mr. Peltz, in our opinion, to drive additional value for P&G shareholders."
The company added that the activist investor's hiring of former Chief Financial Officer Clayton Daley as an adviser "appears to be compounding Trian's fundamental misunderstanding of P&G today."
Trian, which owns about $3.4 billion of P&G stock, argues that underwhelming results over the past 10 years show the consumer-goods giant has failed to keep up with competitors and it hasn't done enough to reduce costs and bureaucracy. Adding Peltz to the board will help solve these problems, Trian said.
'Sense of Urgency'
Peltz "will seek to ensure increased management accountability, a greater sense of urgency, sharper cost discipline, and a faster moving and less insular corporate culture," Trian said in a statement to shareholders.
Though P&G shares climbed 8 percent in the first seven months of 2017, that trails the 10 percent return of the S&P 500.
Like many consumer-products giants, P&G is contending with sluggish demand and heavier competition from upstart brands. Retailers also are putting more pressure on the companies as they try to become more efficient and ward off a threat from Amazon.
The Cincinnati-based company expects organic revenue to grow 2 percent to 3 percent in the coming year. Earnings will climb 5 percent to 7 percent.
P&G has pledged to listen to Peltz and other shareholders, but argues that his addition to the board "could derail the successful execution of P&G's strategy that is delivering improvement."
— With assistance by Scott Deveau, and Lauren Coleman-Lochner
Before it's here, it's on the Bloomberg Terminal.
LEARN MORE