Photographer: Jerome Favre/Bloomberg
China Needs to Act on $33 Trillion of Credit, Analyst Chu Says
By
Outstanding credit to grow 13% in 2017, Charlene Chu says

Analyst at Autonomous well known for warnings on China debt
China has made progress in slowing leverage in the economy, but still needs to do more with the total amount of financing expected to rise 13 percent this year, according to Autonomous Research analyst Charlene Chu.
Total outstanding credit is expected to grow to 223 trillion yuan ($33 trillion) by December from 196.8 trillion yuan at the end of 2016, analysis by Chu shows. The estimated increase will be lower than last year's 19 percent gain as the government's campaign against leverage starts to bite, she said.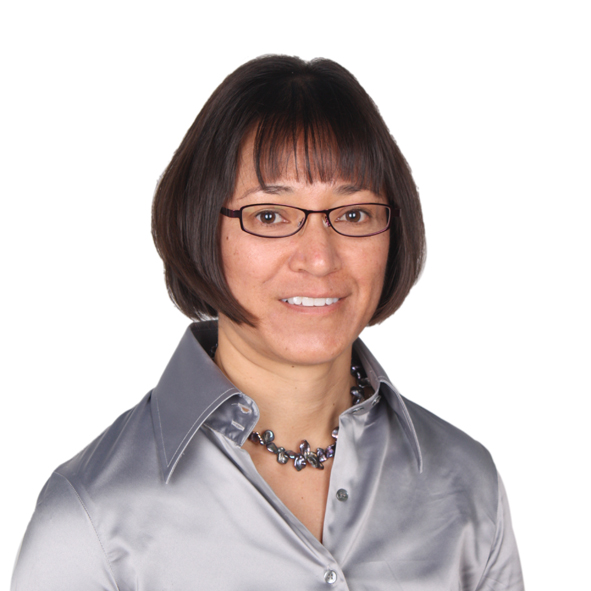 Her estimates are far higher than the latest official figure of 167 trillion yuan in June, which she says doesn't accurately represent the true state of financing as it doesn't include items like local government bond issuance and some forms of off-balance sheet lending. As she did in a May interview with Bloomberg, Chu acknowledged the government's efforts to rein in financing, but she said more needs to be done.
"It's imperative that they start acting now, rather than continuing to push this to the future," said the former Fitch Ratings Ltd. analyst, who made her name warning of risks from the country's debt binge.

By her latest calculations, institutions are facing potential credit losses of at least 38 trillion yuan, implying a nonperforming credit ratio of 25 percent. That's much higher than the banking regulator's latest official bad-loan ratio of 1.74 percent because Chu analyzes macro data on trends in credit and nominal gross domestic product, instead of focusing just on nonperforming loans.
"The overarching issue for China is that there's a ton of credit that's not in bank loan portfolios," said Chu.
If those economy-wide credit losses were ever realized in full, banks would need a state bailout of about 21 trillion yuan, according to the analyst, who has previously flagged the possibility of rescue funds. Moody's Investors Service cut its sovereign rating in May, citing the likelihood of a "material rise" in economy-wide debt and the burden that it will place on the state's finances.
The ratings agency raised its outlook on China's banking system to stable from negative last month, saying the quality of assets held by lenders is stabilizing as a result of recovering corporate profits, solid economic growth, and a slower increase in corporate leverage. The government's more coordinated policy measures will help curb asset risks, Moody's analyst Yulia Wan said.
Since the start of April, regulators have embarked on fresh measures to curb financial leverage, including ordering banks to bolster risk controls, stepping up scrutiny of shadow financing such as wealth-management products, and cracking down on malfeasance among senior bureaucrats. The campaign has taken on an added significance as the Communist Party approaches its leadership transition in a few months.
"The worst-case scenario is that they allow the rate of credit growth that we've seen over the last 18 months to continue and back off on this crackdown that they've undertaken on WMPs," Chu said. "That is a recipe for something to go wrong."
Her nonperforming-credit ratio estimate for China exceeds levels seen in Portugal during the European debt crisis earlier this decade and Malaysia during the Asian financial crisis two decades ago, but is about half the levels experienced by Greece in 2014 and Indonesia in 1997, according to her research.
— With assistance by Jun Luo
Before it's here, it's on the Bloomberg Terminal.
LEARN MORE