The British Can Wave Summer Goodbye
By
Britain, northern France and Germany to be colder than normal

Temperatures may reach new records in eastern, southern EU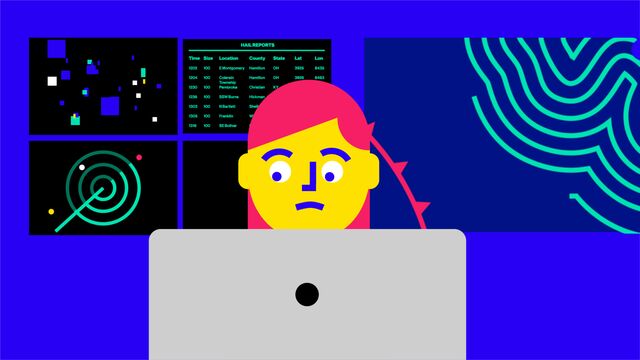 Britons needn't worry that they'll be hit by the scorching summer blazing across Spain, Italy and the Czech Republic.
The U.K., northern France, Germany and the Baltic States can expect a cooler-than-average August, according to five meteorologists surveyed by Bloomberg. The rest of the mainland will likely continue to be hotter than normal, with record-high temperatures seen in some areas.
"Northern Europe will be cooler and wetter than normal," said Amy Hodgson, an associate meteorologist at the Weather Co. in Birmingham, England. High "sea surface temperatures and low soil moisture is driving the warmer and drier pattern across southern and southeastern Europe."
The forecast is being driven by the jet stream, a flowing ribbon of cool ocean air traveling across northern Europe, where temperatures should be chillier than normal. In southern Europe, high pressure is helping cause a feedback loop of hot air and dry soil, according to Hodgson.
Click here for more on the heatwave in southeast Europe
This weekend should be the hottest for eastern and southeastern Europe with temperatures in some areas seen exceeding 40 degrees Celsius (104 Fahrenheit) later this week, according to Matthew Dobson, a senior meteorologist in London at MeteoGroup U.K. Ltd. In the middle of the month, France may also see very hot temperatures, though they will probably be short-lived, he said.
Conditions in the lower half of Europe will likely boost available solar power, according to the meteorologists, while the northwest may see a reduction in renewable power generation. Wind in the U.K. is forecast to be weak and the month will probably be cloudy, which may boost demand for natural gas to generate power.
"Overall, demand should on a slightly raising trend," said Giacomo Masato, a meteorologist at London-based Marex Spectron Group Ltd. "The declining request of air conditioning may be 'counteracted' by anomalously low renewable outputs."
The trend continues what's happened in Europe over the last 30 years, with the south baked by searing heat as gloom hangs over the northwest. Last month was about 2 degrees Celsius (3.6 Fahrenheit) warmer than average in central, eastern and southern Europe while Scandinavia was 2 degrees colder than average during the month, according to Dobson.
Before it's here, it's on the Bloomberg Terminal.
LEARN MORE