politics
How to Try a President in Brazil
By and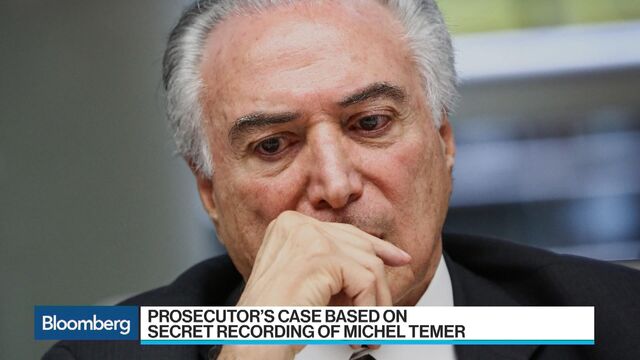 Brazil's lower house of Congress on Aug. 2 is scheduled to vote whether to put President Michel Temer on trial after he was charged with corruption by chief prosecutor Rodrigo Janot. It is the first time a sitting head of state faces criminal proceedings in the nation's history. Here is a step by step guide on what happens next.
Step One - Plenary
Following a vote in the Justice and Constitution Committee of the lower house this month, the motion now goes to the floor. At least two-thirds of lawmakers, or 342 legislators, need be present for the vote to go ahead, and the same number of votes is needed to put Temer on trial at the Supreme Court.
Each lawmaker must cast his or her vote aloud via microphone.
If the vote tally falls short of the 342 needed for a trial, the case is shelved for the rest of Temer's mandate.
Step Two - Supreme Court
If approved by the lower house, a trial will take place at the Supreme Court. Temer would be obliged to stand down as president for up to 180 days while the court case goes ahead. House speaker Rodrigo Maia would become president during the process. If the trial lasts for longer than that, Temer would return to office while the case continues.
If found guilty, Temer would be stripped of office and his political rights. He may also be imprisoned.
In the event that Temer is convicted, Congress has 30 days to vote for a new head of state and vice president via an indirect election. The house speaker would remain president in the interim.
Step Three - Possible New Charges
Even if Temer survives a congressional vote on this particular charge of bribe-taking, Janot has indicated he may introduce additional charges at a later date. Such a move would restart the entire process against Temer, beginning with the chief prosecutor delivering his case to the Supreme Court, which, in turn, would notify lower house speaker Rodrigo Maia. The motion would then go to vote at a committee level first and on the floor later.
— With assistance by Mario Sergio Lima
Before it's here, it's on the Bloomberg Terminal.
LEARN MORE