business
Greenspan Sees Return of Stagflation Unseen Since 1970s
By
Slow growth persists while inflation soon rears its head

Fed will be faced with combatting this scenario ahead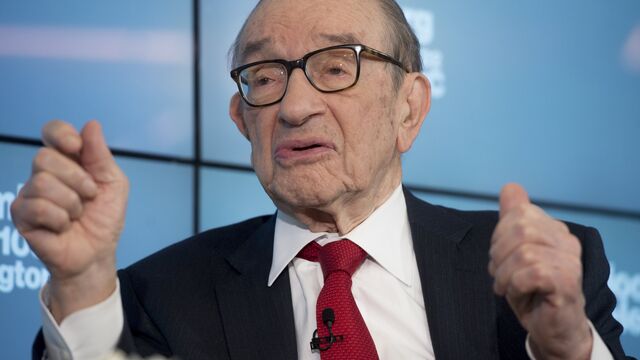 Little to slow growth and rising inflation? That's what's in store for the U.S. economy, according to Alan Greenspan.

The former Federal Reserve chairman told Bloomberg the era of sluggish expansion without any meaningful increase in inflation is bound to end -- not with an acceleration in growth, but with faster price gains. In other words, stagflation is on the horizon and that bodes poorly for the American economy.
"We've been in a period of stagnation since 2008 as a consequence of the sharp decline of capital investment and productivity growth," Greenspan said during a telephone interview. "But stagflation is about to emerge. We are moving into a different phase of the economy -- to a stagflation not seen since the 1970s -- that is not good for asset prices."

Before it's here, it's on the Bloomberg Terminal.
LEARN MORE