markets
Draghi Pledged 'Whatever It Takes.' It Took 1.2 Trillion Euros
By
Deutsche Bank points out odd confluence of 1.2 trillion figure

Euro zone's economy has grown the same amount as ECB's actions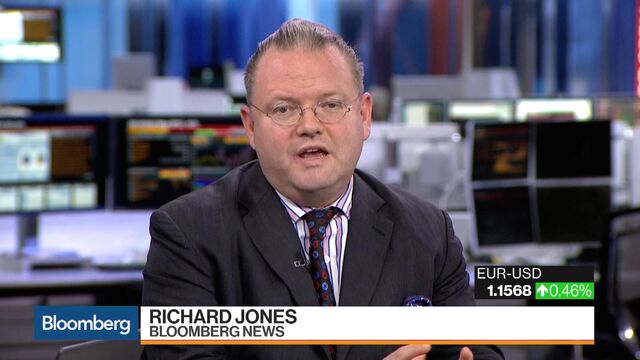 So how much did it end up taking after European Central Bank President Mario Draghi memorably said five years ago he'd do "whatever it takes" to save the euro?
About 1.2 trillion euros ($1.4 trillion). That's the amount that the ECB's balance sheet has expanded in the half-decade since Draghi made those remarks at a conference in London (an ironic location from today's post-Brexit perspective.)

Deutsche Bank AG analysts including Luke Templeman go on to note there's several things that have changed by that magnitude -- 1.2 trillion euros -- in the past five years, in an eerie Da Vinci Code-like confluence:
The euro region's gross domestic product has risen about 1.2 trillion euros
The Federal Reserve's balance sheet has also climbed the equivalent of roughly 1.2 trillion euros
The combined market cap of the FANG stocks -- Facebook, Amazon, Netflix and Alphabet -- has jumped about the equivalent of 1.2 trillion euros
Templeman and his colleagues warn against making too much of the symmetry. After all, for the U.S. numbers to be related, it would suggest "every bond the Federal Reserve bought drove people to spend more time on these websites."
Before it's here, it's on the Bloomberg Terminal.
LEARN MORE