France Shows Germany How to Do Investment Banking
By
Second-quarter profit of 2.4 billion euros beats estimates

French bank's equity, prime services revenue jumps 26%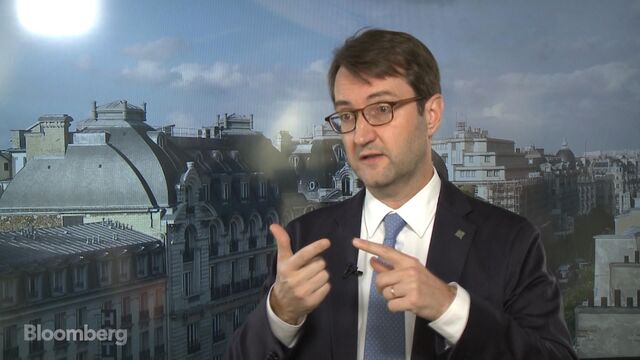 BNP Paribas SA is showing it's still possible to build a big investment bank franchise from Europe.
France's largest lender outshone Germany's Deutsche Bank AG and much of Wall Street for another quarter, posting a standout performance in equity derivatives to help drive better-than-expected profit. Among bright spots: Equity and prime services revenue jumped 26 percent amid surging demand for derivative products.
Jean-Laurent Bonnafe, BNP Paribas's chief executive officer, is one of the few European bosses investing to build investment-bank revenue as he aims to make France's largest lender one of the top three trading and corporate-banking players across the continent. Long a leader in equity derivatives and structured products, BNP is targeting Deutsche Bank's home turf in Germany, as well as the U.K., U.S. and Asia.
Second-quarter profit was 2.4 billion euros ($2.8 billion), the Paris-based bank said Friday, surpassing the 1.91 billion-euro average estimate of six analysts compiled by Bloomberg. Provisions for bad debt fell.
The shares fell 0.6 percent to 65.62 euros as of 10:31 a.m. in Paris and have gained about 8.4 percent this year. Deutsche Bank is little changed this year, and London-based Barclays Plc is down about 7 percent.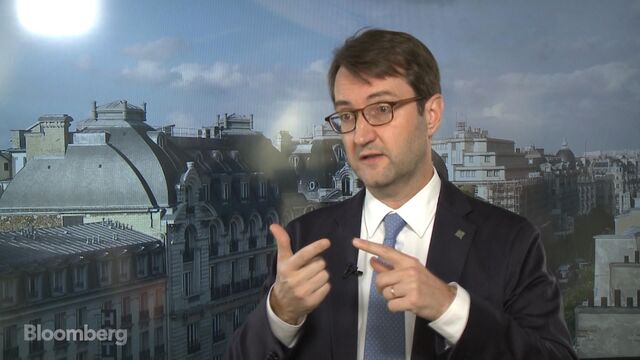 Investment banking "has been doing very well," Chief Financial Officer Lars Machenil said in an interview with Bloomberg Television. "It's good results and which allowed us to continue to capture market share."
Fixed-income, commodities and currencies revenue fell 16 percent from the year-earlier quarter, BNP said, citing "low business activity in all the segments" compared to more favorable environment a year earlier. But, thanks to the performance in equity derivatives, overall revenue from BNP's global markets division fell only 2.3 percent to 1.52 billion euros, just above the 1.47 billion-euro average of analysts surveyed by Bloomberg News.
Beating Peers
That's a stark contrast with Wall Street firms and Deutsche Bank, Europe's largest investment bank by revenue. Trading income at the U.S. top five investment banks in the second quarter fell nearly 10 percent in aggregate from a year ago, based on data collected by Bloomberg Intelligence. BNP Paribas has climbed into third place in European bond sales this year, pushing Deutsche Bank out of the top three, Bloomberg data show.
"I would always prefer BNP because it has better quality in terms of risk management and safety than Deutsche Bank or SocGen," said Lutz Roehmeyer, who helps manage more than 13 billion euros at Landesbank Berlin Investment GmbH, including BNP and Deutsche Bank shares. "This is showing in these results."
Deutsche Bank, which is in the midst of its third investment-banking reshuffle since 2014, on Thursday announced its weakest quarterly revenue in more than three years. CEO John Cryan struck a cautionary note about the outlook for the rest of 2017 as his firm's fixed-income revenue fell 12 percent in the second quarter, while equity-trading revenue slid 28 percent.
Excluding one-time items, BNP's profit soared 17 percent in the second quarter. Net income dropped 6.4 percent from a year earlier, when the bank posted a gain from selling shares in Visa Europe.
Bonnafe, 56, in March set a goal for return on equity of 10 percent at BNP Paribas in 2020, with its common equity Tier 1 ratio targeted to reach 12 percent. In the global-markets division, BNP Paribas wants to increase revenue by about 5 percent annually through 2020, while it invests 3 billion euros across the company to improve technology.
Before it's here, it's on the Bloomberg Terminal.
LEARN MORE