The Hefty Price Tag for Reinventing Barclays
By
Lender completes CEO's plan to reduce Africa, non-core units

Investment bank profit rises even as trading revenue drops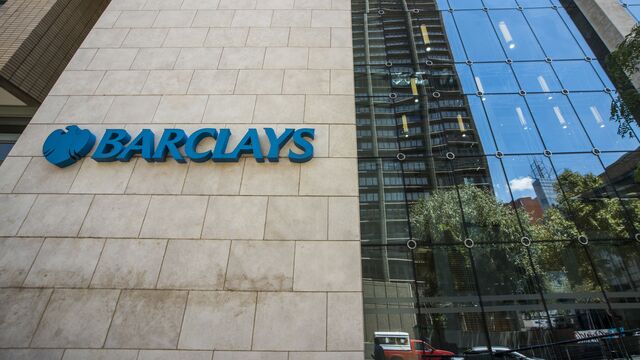 Jes Staley finally has the Barclays Plc he wants. But it cost him.
The lender posted a net loss in the second quarter, driven by the cost of selling down its Africa unit and an unexpected charge for the payment protection insurance scandal. The bank said it now aims to earn a return on tangible equity of more than 10 percent as it moves past the issues that have weighed on profitability.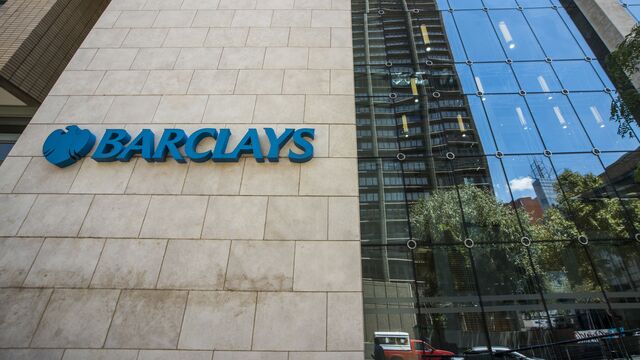 Barclays sold most of its stake in the Africa unit and closed the non-core division last quarter, leaving Staley with the U.K. and U.S.-focused lender that the chief executive officer pitched as his vision for the bank. While the consumer and cards businesses produce healthy returns, the investment bank uses the bulk of the firm's capital and must still show it can consistently reach Staley's profitability targets.
"Our business is now radically simplified, the restructuring is complete," Staley said in a statement. "We can now focus on what matters most to our shareholders: improving group returns."
Barclays had a loss attributable to shareholders of 1.4 billion pounds ($1.8 billion), its first quarterly loss since 2015. Excluding the one-time costs, Barclays posted adjusted pretax profit of 1.4 billion pounds. Analysts had expected adjusted profit of 1.2 billion pounds, according to the average of six estimates compiled by Bloomberg News. Revenue was 5.06 billion pounds, falling short of expectations.
The bank's shares swung between gains and losses, trading 0.5 percent lower at 207.55 pence as of 10:40 a.m. in London. Barclays has lost 7.2 percent this year, making it the worst performer in the 37-member Bloomberg Europe Banks and Financial Services Index.
'Cleaner' Ahead
The unexpected item was a 700 million-pound charge for PPI customer compensation, the same amount Lloyds Banking Group Plc set aside Thursday. Barclays has now set aside more than 9 billion pounds to cover the costs of the scandal, which results from British firms selling customers insurance products they didn't want or need.
"We view this as the last quarter for sizable restructuring-related charges and expect cleaner earnings ahead," said Raul Sinha, an analyst at JPMorgan Chase & Co. with an overweight rating on the stock.

The Barclays CEO has repeatedly said he wants to keep a "bulge-bracket" investment bank capable of competing with the best on Wall Street and brought in his former JPMorgan Chase & Co. colleague Tim Throsby to lead it. The unit performed better than expected in most areas in the quarter and posted a return on tangible equity above 10 percent for the first time under Staley.
Equity and credit trading each jumped more than 10 percent, while banking fees climbed 8.4 percent. Rates and foreign-exchange trading, known as macro, fell 25 percent, the second quarter it has disappointed executives and dragged down the results of the trading unit.
"In rates and currencies, we are still not happy with where we are. Tim Throsby and I will get that corrected, but overall the investment bank had a good quarter," Staley said in a Bloomberg Television interview. "We will continue to invest in our investment bank. We like the business, and we think it's important to our strategy."

Barclays fared as badly in these businesses as its U.S. rivals, posting an overall 15 percent drop in fixed-income and currency trading compared with an average 16 percent drop on Wall Street. Deutsche Bank AG's bond trading dropped 12 percent.
Staley said on a call with reporters that he'll redistribute capital and investment from the corporate and investment bank's loan book into the credit trading and hedge-fund-financing businesses, where returns are "quite attractive."
Barclays closed its non-core unit after risk-weighted assets at the division dropped below 23 billion pounds. Staley last year cut the dividend in half to help fund a faster disposal of unwanted businesses from the unit, which had 110 billion pounds of risk-weighted assets in 2013.
Africa Business
The bank also reduced its stake in Barclays Africa Group Ltd. to 15 percent from 51 percent through a share sale, which has allowed the U.K. firm to deconsolidate the business and free up capital. The lender said its common equity Tier 1 ratio, a key measure of capital, rose to 13.1 percent and will climb about another quarter-point from the Africa move.
Barclays UK, the ring-fenced British consumer lender, saw its net interest margin, a measure of profitability, climb 10 basis points to 3.69 percent, while credit-card impairments increased to 398 million pounds.
The Bank of England has warned that banks may be slipping into a "spiral of complacency" in consumer lending after years of low defaults and falling unemployment encouraged a rapid expansion of credit card and auto financing. Staley said he'd spoken to regulators about the issue and was tightening underwriting standards in response.
"Our concerns are really around consumer confidence," which "our data shows is beginning to retract," Staley said on the media call. "There are signs that should tell us to be cautious, but we don't see things in the numbers that should raise any great concerns."
Before it's here, it's on the Bloomberg Terminal.
LEARN MORE