Balance of Power: What's Plan C for Republicans?
By and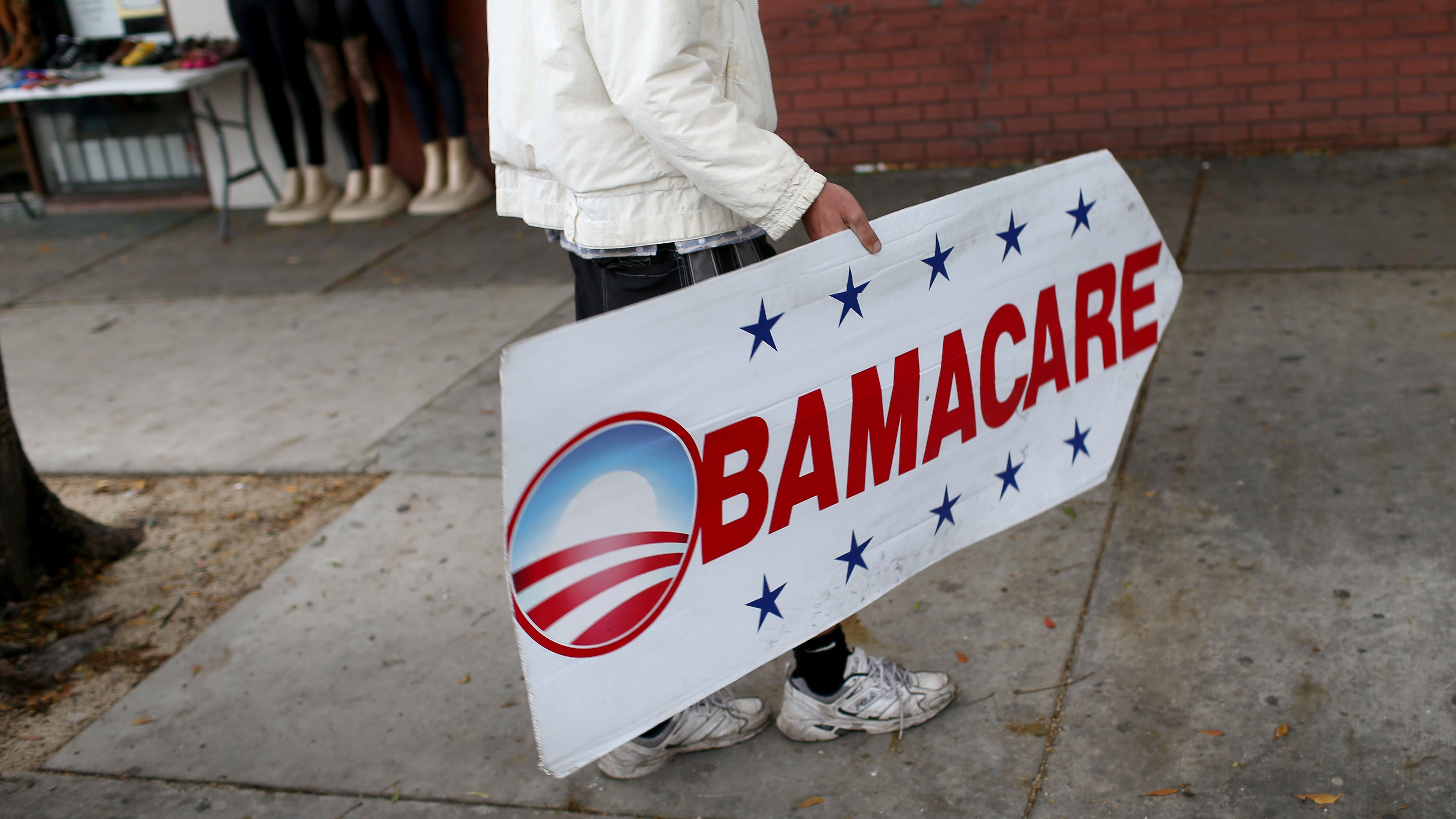 The Republicans have no one to blame but themselves.
In control of Congress and the White House, the party suffered a major defeat early this morning in its effort to roll back Obamacare, falling one vote short. John McCain went from hero to spoiler, after his dramatic return to Washington following a brain cancer diagnosis salvaged the bill by giving Republicans enough support to get the measure to the floor.  
"This is clearly a disappointing moment," Senate Majority Leader Mitch McConnell said, after McCain joined two fellow Republicans to block a stripped-down repeal. "It's time to move on."
It's not clear what the next steps might be. The repeal effort has seemingly collapsed before, only to be revived. But one thing is certain: the vote was a blow to President Donald Trump, who made killing Obamacare central to his election campaign. Trump was quick to respond on Twitter, calling on Republicans to let Obamacare "implode, then deal."
The Obamacare setback comes with public squabbling among Trump staffers at an all-time high. A probe into the Trump campaign's potential collusion with Russia is drawing closer to the president himself, and Republican lawmakers have had to abandon a key plank of their tax-code overhaul.
The worst bit? Undoing Barack Obama's health care law was supposed to be the easiest part.

Sign up to receive the Balance of Power newsletter in your inbox, and follow Bloomberg Politics on Twitter and Facebook for more.
Global Headlines
A jaw-dropping phone call | Trump's new communications chief Anthony Scaramucci shredded all pretenses that everything's okay in the White House with a vitriolic attack on his own team. "They'll all be fired by me," he said in a profanity-laden call to a New Yorker magazine writer. The remarks laid bare the tension between White House Chief of Staff Reince Priebus and Scaramucci, whose reputation as a smooth-talking spokesman lasted less than a week.
Fighting words from Sessions | Attorney General Jeff Sessions, meanwhile, vowed to ramp up criminal investigations into leaks of sensitive information, his first comments on the issue since Trump taunted him for being too weak. "Some people need to go to jail," Sessions told Fox News. But it's unclear if the crack-down will be enough to save Sessions' job.
Macron placates French nationalists | He was supposed to be the free-market liberal to transform France. But President Emmanuel Macron's first major economic-policy decision came straight from the old-school French playbook of state-directed capitalism. As Helene Fouquet and Mark Deen explain, nationalizing the STX shipyard shows how far the 39-year-old former banker will go to keep workers onside as he embarks on overhauling the economy.
Pentagon pushback | Trump's declaration on Twitter that he'll bar transgender people from the military has run into the realities of Pentagon bureaucracy. The Defense Department is demanding formal notification before making any policy changes and will "continue to treat all of our personnel with respect," according to Joint Chiefs Chairman Joseph Dunford. He suggested the move was a distraction from the military's work.
Pakistan's premier forced out | Prime Minister Nawaz Sharif resigned on orders from the Supreme Court over disparities between his family wealth and known sources of income. He's the second leader to be felled by the Panama Papers leak. But while the findings are a blow to his allies before an election next year, his party has a majority in parliament and will move quickly to install a replacement.
Russian retaliation | After the U.S. Senate backed more sanctions against Russia late yesterday, President Vladimir Putin fired back, ordering the Trump administration to reduce its diplomatic presence in Moscow. The U.S. delegation must be cut to 455 people by Sept. 1, the foreign ministry in Moscow said.
And finally... A photo of your shiny new car on Instagram or Facebook post about your chic holiday cottage might impress your friends, but in India it could also prove expensive. As Shruti Srivastava reports, tax authorities are planning to match online information about Indians' spending patterns against their income declarations. That may help the budget deficit, but the program is also triggering anxiety about over-zealous tax sleuths.

Before it's here, it's on the Bloomberg Terminal.
LEARN MORE