Business
Who Gets to Sell Cigarettes Without Taxes?
A First Nation tobacco company wields its sovereign status in court against Big Tobacco and revenue-hungry governments.
By and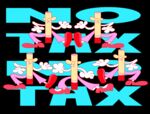 American Indians introduced tobacco to the rest of the world centuries ago, and the nicotine-laden herb remains an important part of their culture and religious ceremonies. It's also key to the commercial success of Grand River Enterprises, a company dominated by two Mohawk men on the Six Nations of the Grand River Reserve in Ontario, Canada. GRE manufactures Seneca and other brands of cigarettes at a sprawling plant on the reserve in Ohsweken. They're sold at smoke shops there and through distributors who market them across Canada, the U.S., Central America, and even Germany, where that nation's armed forces have bought them for their personnel. There's only one problem with this highly visible example of indigenous people's success: taxes.
Because of Canadian and U.S. laws that give the Canadian tribes First Nation sovereign status, GRE contends sales of cigarettes manufactured on tribal land aren't subject to many taxes—giving its smokes a huge advantage over heavily regulated mainstream brands such as Marlboro. That's caused blowback not only from Big Tobacco companies that are required to pay hefty excise and sales taxes on their products, but also from governments that are losing out on tax revenue from the estimated hundreds of millions of dollars in annual sales of the First Nation company.
That displeasure and the often disputed laws surrounding native businesses have made GRE executives no strangers to courtrooms. For the past two decades, U.S. authorities have accused GRE of avoiding taxes throughout the country. New York Attorney General Eric Schneiderman sued in federal court in 2013, alleging GRE and its distributor violated federal contraband and state tax laws through a business model "specifically designed to evade paying the state's cigarette excise and sales taxes." In July, California sued the company, claiming it illegally promotes discount cigarette sales without paying into a fund that covers litigation over health-related costs for smoking-related diseases.
GRE is having a "huge impact" in the Canadian market and beyond because its cheap cigarettes undercut efforts to curb smoking, says David Sweanor, an adjunct law professor at the University of Ottawa. "Pricing is far and away the most powerful tool we've ever used to reduce cigarette smoking," he says. "We've seen a very powerful public-health tool being rendered less effective at the same time as reducing government revenue and undermining the rule of law."

Neither Jerry Montour, GRE's chief executive officer, nor another top executive and co-founder, Ken Hill, returned messages seeking comment. GRE attorney Chantell Montour also didn't respond to requests for comment. But the company has waged aggressive courtroom defenses, denying it sells untaxed cigarettes and challenging the authority of governments in the U.S. and Canada to regulate a First Nation-owned company. Schneiderman's case is foundering after a magistrate judge recommended dismissal last August; a district judge has yet to rule. Many other lawsuits against GRE have been settled for small amounts or tossed out. Hill was acquitted of a criminal contraband charge in Seattle in 2010.
The business practices of GRE are inextricably bound with its First Nation-owned status. Tribal and First Nation governments are considered sovereign nations in the U.S. and Canada, though there are legal differences, and tobacco is big business on reserves such as Six Nations. Smoke shops are ubiquitous there, selling several GRE brands for $15 a carton, as well as plastic baggies with 200 unbranded cigarettes—the equivalent of a carton—for as little as $8.
Cigarettes purchased there by First Nation members for personal consumption generally are not subject to tax. But many First Nation people resent that governments enforce contraband laws for the purchase of large quantities for resale elsewhere. "I find it absolutely ludicrous that a government can label a natural herb, something that our people are based and founded upon through our ceremonies, contraband," Kelly MacNaughton, a Mohawk who owns a smoke shop on the Six Nations reserve, said on a podcast last year. "Tobacco has laid down the economic foundation in our communities. It has risen us up out of that poverty."
Health authorities say taxes on cigarettes prod smokers to quit a habit that kills 480,000 Americans and 37,000 Canadians a year. But taxes vary widely. In New York City, smokers pay a state excise tax of $4.35, a city levy of $1.50, and a federal tax of $1.01. Retail prices often exceed $13 a pack, or $130 a carton. By contrast, the state tax in Virginia is 30¢ a pack.
Officials say such disparities foster smuggling of cigarettes sold in American Indian smoke shops or low-tax states such as Virginia into higher-tax venues like New York. For smugglers, the appeal is undeniable. A shipping container with untaxed cigarettes can be bought for $100,000 and resold for $2 million, says Alvise Giustiniani, vice president for illicit-trade strategy and prevention at Philip Morris International Inc. "The economics are tremendous," he says. "It's big money that's attracting organized crime and, in some places, terrorism." There's also far less risk of a lengthy prison term than with narcotics trafficking.
Euromonitor International estimates that in 2015 about $40 billion in cigarettes were consumed without duty being paid. Philip Morris wants law enforcement to boost efforts against cigarette smuggling—a tough sell, in part because of the company's history of denying the health hazards of cigarettes. "The past is haunting us," Giustiniani says. "The fact that we are selling tobacco, which is a product that kills, clearly is not helping."
GRE is battling a taxation system that grew far more complex in 1998. That's when the four largest tobacco companies agreed to pay more than $200 billion to 46 U.S. states to settle litigation over health-care costs. Under the Master Settlement Agreement, companies accepted limitations on marketing and advertising. States also passed laws forcing dozens of smaller manufacturers to pay into escrow funds for potential health-care costs over 25 years. GRE chose not to join the agreement. When the company failed to make escrow payments, states sued and at least 10 won judgments after GRE didn't respond in court.
The company launched a counteroffensive based on its practice of primarily using two large distributors to sell its products in the U.S. In court, the company argued it bore no legal responsibility for the failure of distributors to pay taxes on cigarettes after they left the manufacturer's loading dock. GRE sued 31 states in federal court soon thereafter, asking a judge to declare the Master Settlement Agreement and escrow statutes in violation of antitrust law. The company got some escrow judgments reversed in states including South Dakota, and it settled with other states, such as Kansas. But it failed to overturn the agreement.
GRE also challenged U.S. escrow and contraband laws before an arbitration panel under the North American Free Trade Agreement. It sought at least $340 million in damages, arguing it didn't engage in retail sales and was protected by its tribal status. In response, the U.S. said GRE failed to acknowledge that a "large, if not overwhelming portion of their 'on-reserve' sales ultimately serve an off-reservation market." The case was dismissed.
GRE's legal defense didn't help its two distributors, Native Wholesale Supply Co., for American Indian retailers, and Tobaccoville USA Inc., for non-native retailers, which both faced fines and criminal charges. John June Jr. and Larry Phillips, the owners of Tobaccoville, pleaded guilty in 2011 to obtaining property under false pretenses and agreed to pay $6.5 million. In response, the U.S. Department of the Treasury moved to revoke Tobaccoville's import permit. The company claims the U.S. targeted it as an importer of cigarettes made by a "sovereign Native American nation."
Native Wholesale Supply in 2010 pleaded guilty to an obstruction of justice charge. Meanwhile, it's on the hook for more than $47 million in payments to Oklahoma, $45 million to the U.S. Department of Agriculture, and $8 million to California. But the governments are trying to collect from a company that filed for Chapter 11 bankruptcy protection in 2011, and its reorganization plan was confirmed three years later.
Their distributors' woes haven't kept Montour and Hill from throwing lavish "customer appreciation" parties for retailers and others in the Bahamas and Las Vegas, and hobnobbing with former boxer Mike Tyson and minor celebrities such as actor Emmanuel "Webster" Lewis and the stars of Trailer Park Boys, a Netflix series that follows the "booze-filled misadventures" of three petty criminals in Nova Scotia.
Near his home, Hill constructed an elaborate man cave, complete with luxury cars and Lamborghini-shaped couches. Montour has his own interests, including the financing of two large-scale marijuana-growing facilities on tribal lands in California, U.S. authorities alleged in a search warrant affidavit, citing witnesses. Federal agents raided the facilities in 2015, seizing 100 pounds of processed marijuana and 12,000 plants. No charges were filed. A lawyer for GRE told the Hamilton Spectator that the tribes acted within their sovereign rights.
BOTTOM LINE -
Grand River Enterprises has battled U.S. and Canadian authorities over taxation of cigarettes as it's built a lucrative worldwide business with its Indian smokes.
Before it's here, it's on the Bloomberg Terminal.
LEARN MORE