business
What a 'Skinny' Obamacare Repeal Looks Like in Real Life
It could resemble New York's failed pre-Obamacare insurance market.
By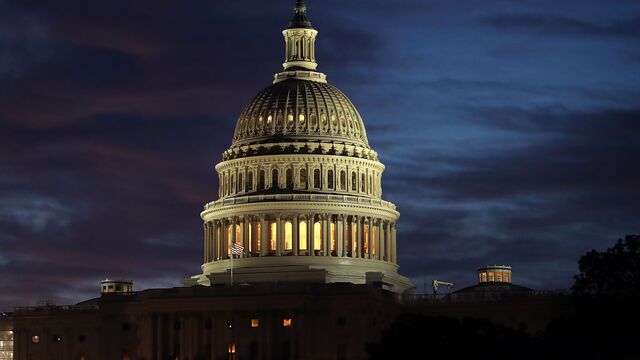 For an idea of what Republicans' "skinny repeal" might look like, look to New York state before Obamacare.
Senate Republicans have been considering a plan that would leave most of the Affordable Care Act intact but repeal its requirement that individual Americans buy coverage. The insurance industry has warned the approach "will result in higher premiums, fewer choices for consumers, and fewer people covered next year."
That isn't news to New York policymakers. Even before the ACA, New York, unlike most states, forced insurance companies to sell health plans to sick people at the same price they charged healthy people. That was one of the fundamental reforms of Obamacare. New York did not, however, force people to buy insurance, which left only sick people choosing to do so. As the market became dominated by high-cost patients who needed a lot of care, insurers hiked premiums, driving away even more healthy people.
In 2013 a single New Yorker buying health insurance on the open market spent, on average, $1,590 per month—or $19,000 a year—according to the Department of Financial Services, the state's insurance regulator. The only people who would buy such a plan? Those who expected to have to spend at least that much on medical care. "That market was a death spiral prior to the ACA," says Ron Klug, a spokesman for the DFS.
In 2014, the first year Obamacare's mandates, subsidies, and other rules took effect, premiums in New York state were cut in half. A year earlier, fewer than 20,000 New Yorkers had bought the expensive pre-Obamacare policies. Now there are more than 350,000 enrolled in individual market plans, the state says. Even the most expensive "platinum" plans in Manhattan are available for $600 to $700 this year, according to a search on the state marketplace website. That's before any subsidies for lower-income people.
The ACA has been described as a three-legged stool: It bars insurers from cherry-picking healthy people or charging more for preexisting conditions; it requires people to either buy coverage or pay a penalty; and it subsidizes that coverage for those who can't afford it. The "skinny repeal" plan would keep the two legs of that stool that are popular—subsidies and guaranteed coverage for preexisting conditions—while ditching the unpopular individual mandate.
That, says Craig Hasday, president of Frenkel Benefits and a longtime insurance broker, is a recipe for replicating New York's failed pre-Obamacare individual market. "The insurance companies are just going to freak out, because they're going to get such horrible adverse risk selection," he says. "Anybody who's healthy, there's no penalty. Why would you pay a crazy amount for coverage?"
Other states including Washington, Kentucky, and Massachusetts saw insurance companies flee their individual markets after some market reforms were implemented in the 1990s. Kentucky, for example, made insurers sell a standardized benefit package and barred them from charging sick people more. Nearly all insurers left the market. They stuck around in New York because the state required them to sell plans to individuals if they also wanted to sell to small businesses, Hasday says.
It's difficult to predict what Obamacare, sans mandates, would mean for state insurance markets. "Skinny repeal" would keep the law's subsidies, which help those who earn as much as four times the federal poverty level, or $48,240 for an individual. That could give healthy people who qualify an incentive to buy insurance, even without a mandate. (It might also let states loosen minimum-coverage requirements for insurers, a move that could moderate premiums if insurers offer fewer benefits.)
That's unclear, though, because the bill under consideration had not been made public by Thursday afternoon.
The "skinny repeal" plan in the Senate may be a tactic to get a bill—any bill—through the chamber. Then lawmakers could come up with another policy option that has yet to be specified, which the House and Senate would both have to pass before President Donald Trump could sign it into law. But if repealing the mandate is all both houses of Congress can agree on, more state insurance markets could soon look like New York's once did: smaller, sicker, and more expensive.
Before it's here, it's on the Bloomberg Terminal.
LEARN MORE