These Intraday Stock Rotations Keep Crushing Volatility
By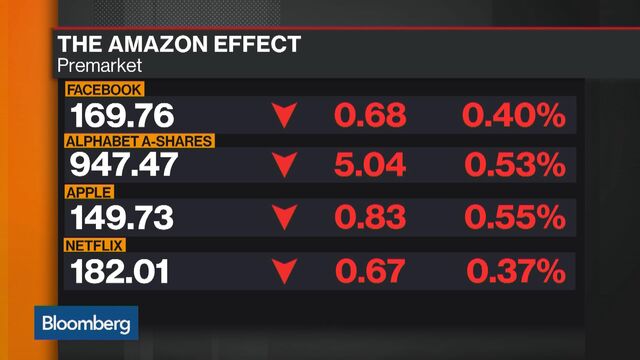 U.S. technology stocks hit the skids shortly after noon on Thursday, but even that couldn't push the VIX index past 11.50.
What gives?
Well, it may be more about what hasn't been giving: the pattern of aggressive intraday rotations between certain segments of the market that have effectively kept broad equity gauges aloft and volatility suppressed.

The Energy Select Sector Fund (ticker XLE) did the heavy lifting. It extended its advance after Amazon's initial plunge, keeping a trickle of losses from becoming a flood.

That's a continuation of the broader trend seen throughout June between the banks, energy, and technology -- a series of nearly-seamless handoffs, especially when the high-flying tech names faced episodic stress.

In a crisis, correlations go to one. In U.S. markets, that clearly hasn't happened, and it may help explain why implied volatility is closer to single digits than crisis-like levels.
Before it's here, it's on the Bloomberg Terminal.
LEARN MORE