SNB Eyes New Rate Benchmark as Libor's 2021 End Date Is Set
By
U.K. regulator says Libor no longer tenable as benchmark

SNB says end of Libor won't effect monetary policy orientation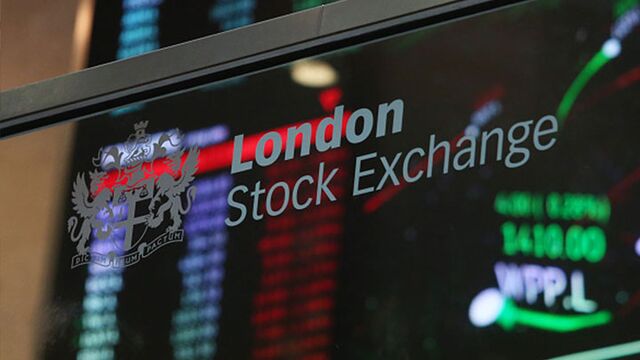 The Swiss National Bank faces the prospect of adjusting its monetary-policy toolkit because the interest-rate benchmark it targets will be discontinued in 2021.
The SNB has been targeting three-month Swiss franc Libor since 2000. Yet Libor, the benchmark underpinning more than $350 trillion of financial products, will be phased out by the end of 2021, as U.K. regulators and banks look to replace the scandal-tarred indicator with a more reliable system.
"The SNB will announce an alternative to franc Libor for its monetary policy concept in good time," spokesman Walter Meier said via email. "The expected end of the franc Libor won't have an effect on the monetary policy orientation and monetary conditions."
Libor is determined by banks estimating what it would cost them to borrow unsecured funds from one another. U.K. regulators say the market supporting Libor is no longer sufficiently active to determine a reliable rate.

In the wake of the manipulation allegations, Switzerland's central bank joined international efforts to reform reference rates. There has also been a Swiss working group looking at the two rates for the local money market, the secured Swiss Average Rate Overnight, or SARON, and unsecured TOIS, with the latter to be discontinued by the end of 2017.
Meier said for the franc money market, the SARON took center stage today.
To read more on how Libor's uncertain succession is giving banks and markets a headache, click here
The SNB will "need to rethink their approach," said David Marmet, an economist at Zuercher Kantonalbank. "The instruments exist for the interbank market. If the SARON should gain traction, one asks if they can just use that instead?"
According to ACI Suisse, an 800-member association of financial market professionals, including foreign exchange traders, that is indeed likely to happen.
"The benchmark TOIS fixing is going to be replaced by SARON, and the same thing can be done with franc Libor," said Bruno Langfritz, ACI Suisse's president.
Before it's here, it's on the Bloomberg Terminal.
LEARN MORE