What Obamacare Chaos? Traders Unfazed as Health Stocks Gain
By
Industry has separated itself from the health law's fate

Shareholders betting that 'nothing material' will happen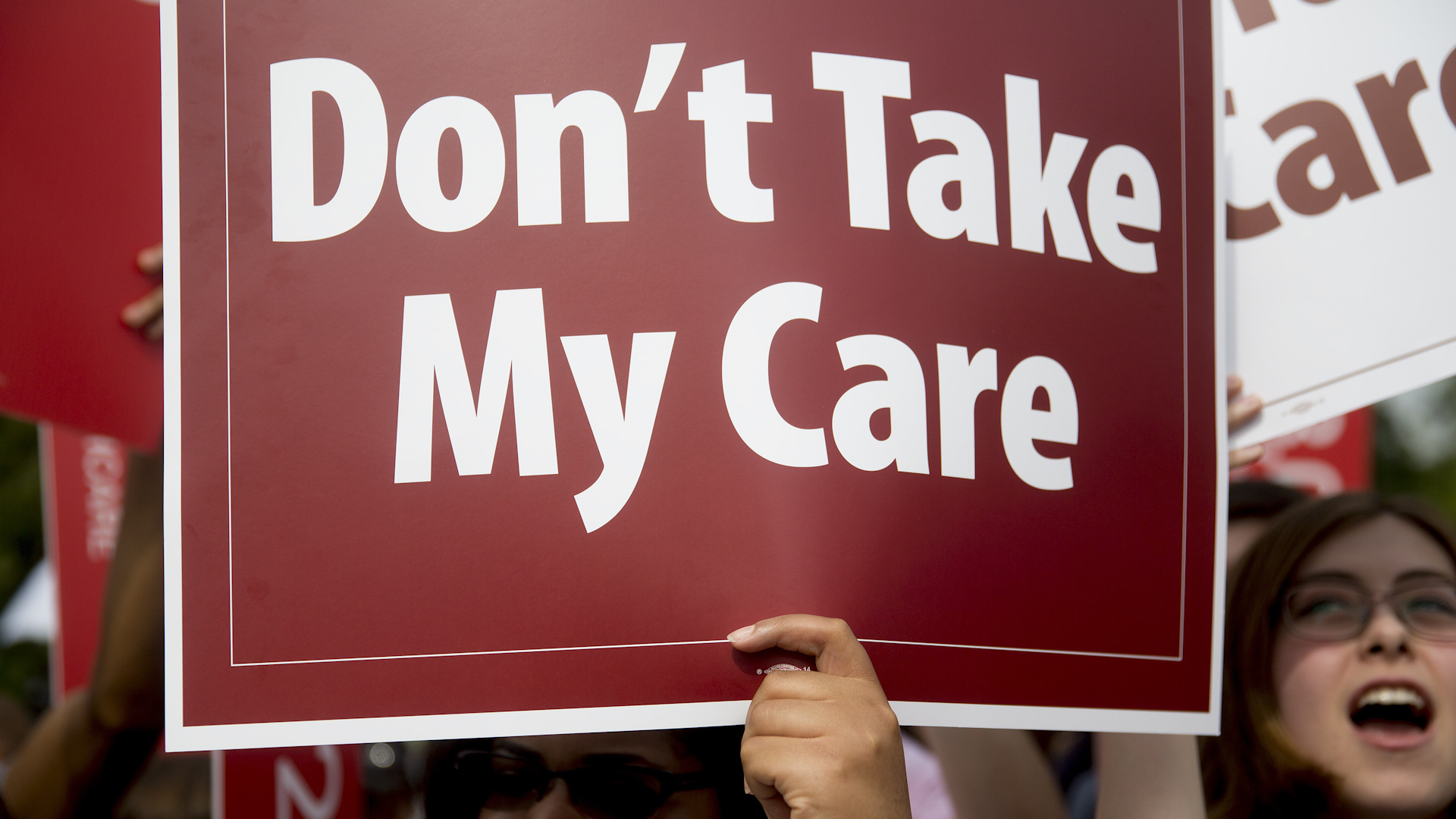 It's chaos in Washington health-care policy: Obamacare will get ripped out by the roots -- or Republicans' repeal plans will go up in flames -- in a dramatic end-of-week Senate voting barrage.
You wouldn't know it from looking at the stock market. 
Health-care companies in the Standard & Poor's 500 Index have rallied 16 percent this year, beating the overall market's 11 percent gain. Insurers, the companies tied most closely to the Affordable Care Act, are up even more at 22 percent.
Wall Street's apparent indifference to the possibility that Republicans will succeed in repealing the ACA shows how the for-profit health industry has largely separated itself from the law's fate. While Obamacare brought insurance to 20 million people, drugmakers say it hasn't boosted their profits. Publicly traded insurers have largely quit the health law's markets after losing money. And hospitals have bigger problems, tied to structural shifts in how people are getting care.
"It's really steady as she goes,'' said Les Funtleyder, a health investor at E Squared Capital Management. "Most of the stocks are basically calling the Congress's bluff, in that really nothing material is going to happen.''

So far, betting Obamacare would stay the law of the land has been the right move. Ever since President Donald Trump beat Hillary Clinton with a vow to waste no time repealing the program, the timeline for undoing it has been pushed back repeatedly. This week, senators voted to begin debate on ending the health law, after the House of Representatives narrowly passed a repeal bill. But two initial Senate votes -- one for a repeal, the other for a replacement -- both failed.
Republicans appear to be scaling back their ambitions. One possible path forward is a "skinny repeal," ending just a handful of the law's most controversial features. GOP senators would likely push to halt requirements for all people to have health insurance and for companies to provide health coverage for full-time workers. A repeal of the tax on medical devices might also be included. But the insurance subsidies and Medicaid expansion would remain.
Meanwhile, second-quarter results from health insurers Anthem Inc. and Centene Corp., both big players in Obamacare, exceeded Wall Street's expectations this week. Anthem said it'll quit Obamacare markets if it can't make them work, while Centene is confidently planning to expand in parts of nine states. A specialist in administering Medicaid plans for the poor, Centene plunged after Trump's election in November. This year, it's soared 46 percent, putting it among the best performing health stocks in the S&P 500.
Other big, publicly traded health insurers -- Aetna Inc., Humana Inc. and UnitedHealth Group Inc. -- have largely quit Obamacare. Molina Healthcare Inc. ousted its top executives earlier this year after poor ACA results, and its stock has surged since on hopes for a turnaround or sale of the company. Molina is scheduled to report quarterly results next week.
Big drug and biotechnology companies, up about 13 percent this year as a group, say they're not much exposed to Obamacare. Trump's early rhetoric that he'd force drug companies to lower prices has faded. Instead of relying on government interference in price setting, the administration has backed plans by the the Food and Drug Administration commissioner to boost competition.
Coverage Impact
Eli Lilly & Co. Chief Executive Officer Dave Ricks said his company is far more focused on policies that affect employer insurance plans than on the ACA.
"Medicaid and the individual insurance market, which is now mostly exchanges, really isn't a big contributor for us at all,'' he said in an interview. "So we watch that but we don't necessarily have a dog in the fight in terms of a big business impact. But conversely, the commercial market, that's a very important segment for us."
Virtually alone among major medical trade groups, device makers have backed repeal because it would end an Obamacare tax that's projected to cost them about $20 billion over the next decade. Much of their business comes from customers old enough to qualify for Medicare, meaning they'd be immune to reimbursement losses if Obamacare were overturned.
If any of the Republican repeal plans passes, somewhere between 15 million and 32 million more people would be without health insurance coverage in a decade, compared to current law, according to estimates from the nonpartisan Congressional Budget Office. The coverage losses, stemming from cuts to the Medicaid program for the poor and reductions to Obamacare's subsidies, could pose a challenge to hospital companies, in particular. Hospital operators have already faced headwinds from climbing deductibles and a push to move more care to clinics and surgery centers, where reimbursements are lower.
Certainty Elusive
"Hospitals are again at risk for future Medicaid cuts,'' Sheryl Skolnick, an analyst at Mizuho Securities, said in a note to investors on Tuesday. "The only way, in our view, for investors and companies to get certainty here, is for the thing to pass and be signed.''
And yet, after declining last year, hospital stocks are rebounding. The Standard & Poor's Supercomposite Health Care Facilities Index is up 12 percent this year, even after a pullback tied to disappointing earnings at HCA Healthcare Inc. and Community Health Systems Inc.
The optimism isn't too far-fetched, E Squared's Funtleyder said.
"Something draconian and cataclysmic seems like it's off the table," he said. "The outcome seems like it's going to be status quo."
— With assistance by Anna Edney, Jared S Hopkins, and Michelle Cortez
Before it's here, it's on the Bloomberg Terminal.
LEARN MORE