technology
Engineer's Silence at Waymo Trial May Be Bad for Uber
By and
Judge resolves fight over what to tell jury about Levandowski

Jurors will be allowed to assume he's got something to hide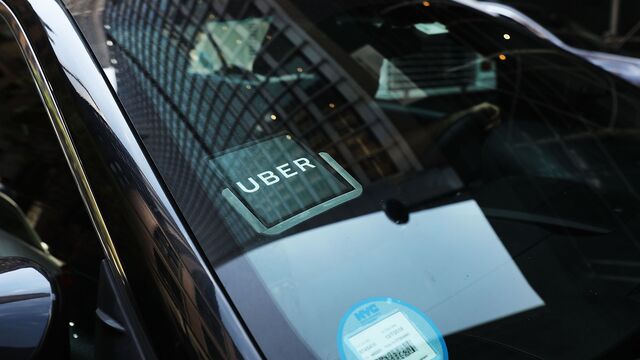 Engineer Anthony Levandowski's choice to remain silent in Waymo's lawsuit against Uber Technologies Inc. may hurt the ride-hailing giant when the case goes to trial.
A judge ruled Wednesday that if the engineer at the center of the dispute continues to assert his constitutional right against self-incrimination, jurors will be free to draw their own conclusion about whether he has something to hide.
How Levandowski's refusal to testify is presented to the jury is important because the case centers on allegations that he illegally downloaded thousands of files in collusion with Uber to steal driverless technology while he was still working at Alphabet Inc.'s Waymo. Uber, which acquired Levandowski's company in August for $680 million in stock, has denied the allegations.
Levandowski was first walled off by Uber from working on the technology in dispute and then fired in May after a judge pressed the company to use its full authority to force the engineer to comply with a court order to turn over evidence. U.S. District Judge William Alsup also referred the case to federal prosecutors after concluding there was compelling evidence that Levandowski took the files and that Uber knew or should have known that.
Fifth Amendment
Uber argued that the jury should be told simply that Levandowski declined to testify because he has a constitutional right to do so, and that jurors should not speculate as to why. Waymo contended that Uber has supported the engineer citing the Fifth Amendment to conceal evidence, both while he was Uber's employee and afterward. Levandowski isn't a defendant in the case, only a witness.
At a hearing Wednesday, Uber argued that if Levandowski breaks his silence, his testimony would actually help the company rather than hurt it.
Karen Dunn, a lawyer for Uber, told the judge she'd love for the engineer to testify because he could tell jurors that the Google files he downloaded had nothing to do with his future employment at Uber. Instead, Uber claims he stored the files for safekeeping to ensure he'd be able collect a $120 million bonus he expected from Google.
"We want Levandowski to testify, we've urged him to testify, and we plan to depose him -- because we believe that if he would truthfully explain what happened, it would be clear that it had nothing to do with Uber," the ride-hailing company said in a statement.
Levandowski's lawyer, Miles Ehrlich, didn't immediately respond to a phone a call seeking comment.
In the end, the judge agreed with Uber that the jury should not be required to conclude that Levandowski's silence reflects badly on Uber. He said jurors will be permitted to draw negative inferences about Levandowski.
The judge also decided -- after Waymo submitted 461 questions it wants to ask Levandowski -- that he will vet a limited list of queries submitted by both sides before they are presented to the engineer in front of the jury.
While Waymo didn't get everything it wanted, it called the ruling a victory.
"We have always said that Mr. Levandowski's decision to plead the Fifth is important information the jury should hear about the central player in this case who pilfered more than 14,000 files from Waymo," the company said in a statement.
(
Updates with Levandowski's lawyer in ninth paragraph.
)
Before it's here, it's on the Bloomberg Terminal.
LEARN MORE