Your Evening Briefing
Bloomberg News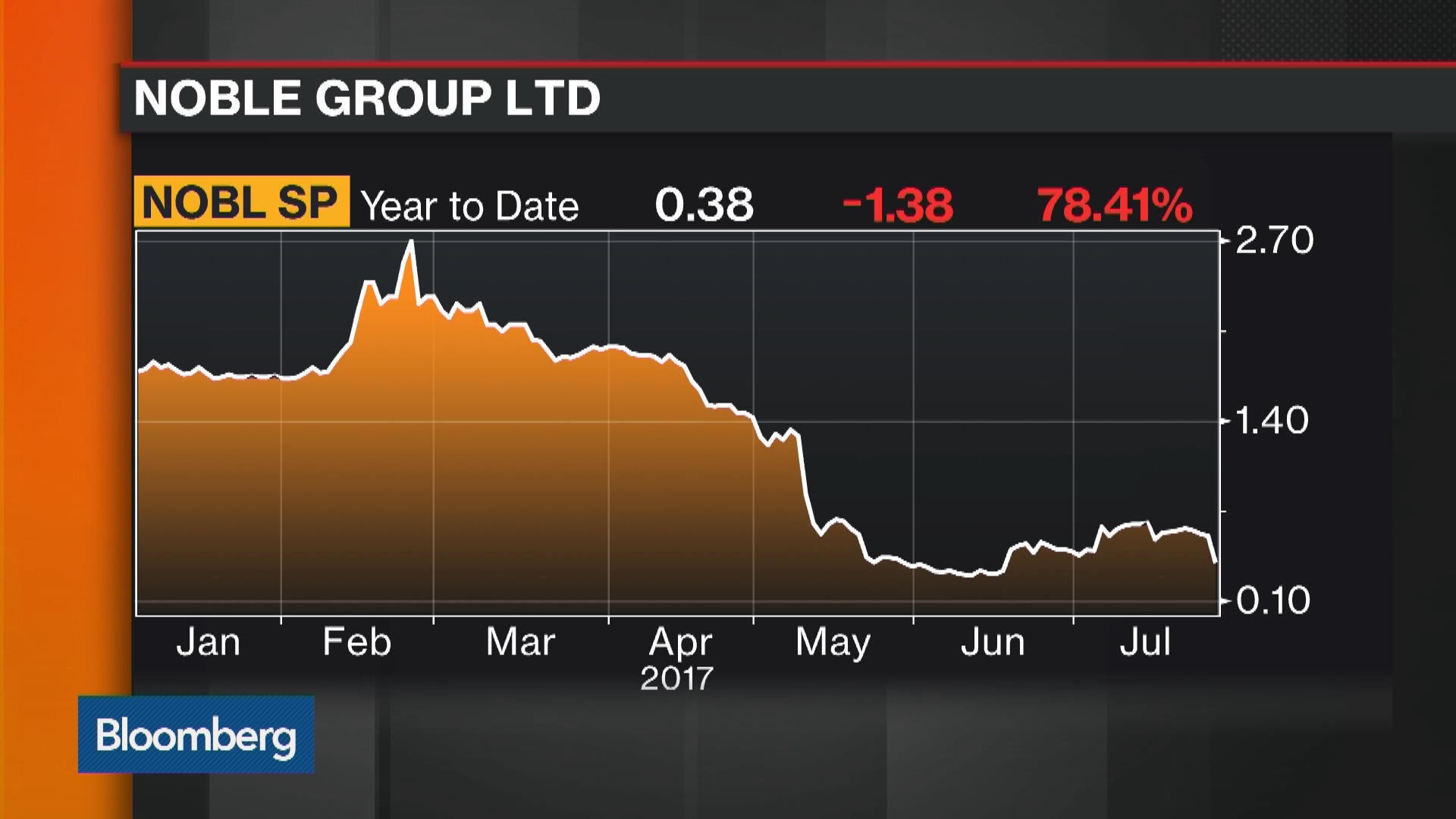 The evening briefing will soon be available in your inbox every day. To be among the first to get it, sign up here.

For decades, Singapore and Hong Kong have reigned supreme as transit points connecting travelers in Asia to the rest of the world. But times are a-changing and everyone wants a piece of the action. An estimated $1 trillion globally is being poured into building new airports or upgrading existing facilities, with half that money being spent in Asia — and that's bad news for the established giants. As China, South Korea and Thailand all boost capabilities and capacity, Hong Kong and Singapore are being forced to act, with expansions of their own. The question is: When the building-site dust has settled and the wallets are empty, who will the big winners be? — Alex Millson
Noble Group plummets after company warns of $1.8 billion loss. The company's shares slumped as much as 49 percent after it warned of a quarterly loss of as much as $1.8 billion and announced the sale of more assets. Noble Group has been in crisis for more than two years, marked by low commodities prices, big losses and accusations it inflated the value of some contracts, which it's denied.
The outlook for Asia's worst-performing currency keeps getting grimmer.  A big trade shortfall, the battle against Islamic State militants in the south and Saudi Arabia's blockade of Qatar — which could slow remittances from about 250,000 Filipino workers — are  all weighing heavily on the Philippine peso. The currency has lost 1.7 percent so far this year, and analysts are pessimistic about its performance by year-end.
Armchair-lovers rejoice as Amazon enters Singapore. The online shopping giant has kicked off in Singapore with its most aggressive service yet, offering the Prime Now two-hour delivery service on tens of thousands of products: from chilled Tiger beer to Samsung mobile phones. Amazon and its rivals are betting on the growth of online retail. E-commerce accounted for just 0.9 percent of the city-state's retail market in 2003 before rising to 4.8 percent last year, according to data compiled by Euromonitor.
The world's longest bull market faces an election test. Malaysia is due to hold a general election in mid-2018, but there are whispers it could be called sooner, setting up a showdown between Prime Minister Najib Razak and his opponents by year's end. Investors will be keeping a close eye on any threats to stability in the country — home to the world's longest bull market.
A corruption scandal, a political firestorm and record profits: Welcome to the summer of Samsung. A year after some of its phones were exploding, Samsung is embroiled in the mess that brought down South Korea's president. How is it still thriving?
How many billionaires would it take to save the planet? Could a handful of the world's richest people giving away their wealth make a real impact on climate change? Bloomberg's Robin Hood Index calculated what slice of each top billionaire's fortune would be needed to buy all the carbon credits required to offset all domestic greenhouse gas emissions in their home country during a year.
Make summer easy with these simple grilling recipes from top chefs. Summer is the time when any cooking you do will hopefully involve the grill. But as the hot weather months roll on, the excitement of cooking on the fire can fade. In short, it's a good time to master satisfyingly easy recipes. We asked the experts for some of theirs.

Before it's here, it's on the Bloomberg Terminal.
LEARN MORE