If Petronas Can't Beat U.S. LNG Suppliers, It Could Join Them
By , , and
Company scrapped $27 billion terminal in British Columbia

Canadian gas producers may export supply through U.S. Gulf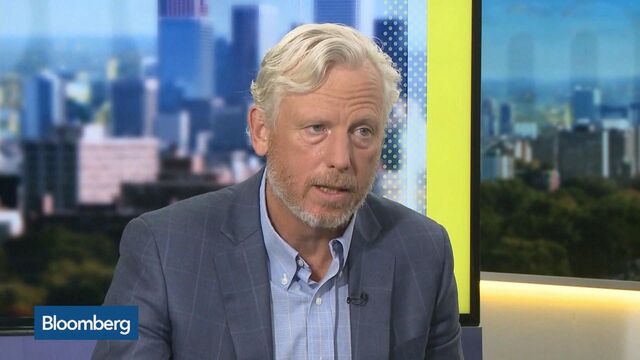 Malaysia's Petroliam Nasional Bhd has pulled the plug on its $27 billion plan to ship liquefied natural gas from Canada's west coast to Asia, losing out to U.S. suppliers who got to market first.
Well, if it can't beat them, it may still join them.
With its Pacific Northwest LNG project now dead, Petronas, as the state-owned company is known, needs to find a home for the gas produced by its Progress Energy Canada Ltd. unit in Canada's massive Montney formation -- and exporting from the U.S. might be its best bet.
"Given the high quality of Petronas' liquid-rich shale assets in Canada, it wouldn't be surprising if Petronas tried to monetize some of them into LNG through a U.S. Gulf Coast facility," said David Austin, a Vancouver-based energy lawyer at Clark Wilson LLP who has advised clients working in the Montney, one of the continent's most prolific and cheapest sources of gas.

Petronas' decision to scrap the Pacific Northwest plant underscores how Canada's natural gas industry has struggled to compete with surging supplies from U.S. shale formations, which are already reaching buyers from Chile to China. As U.S. gas shipments to overseas buyers climb to a record and Canada's export projects remain stalled, Canadian drillers may have little choice but to send their output through Gulf Coast LNG terminals.
"That resource that we own is world class and highly competitive," Progress CEO Mark Fitzgerald said on a conference call Tuesday when asked about the possibility of exporting through the U.S. "We'll look at every option that we can to bring that to market."
Petronas' Progress wouldn't be the first Canadian producer to turn to the U.S. for help in exporting gas. Cheniere Energy Inc., which owns two LNG terminals on the Gulf Coast, signed its first Montney supply deal with Calgary-based Seven Generations Energy Ltd. earlier this year.
Cheniere is "absolutely" looking at other Canadian natural gas suppliers, Corey Grindal, senior vice president of gas supply, said in a June 26 interview in Houston. "We are in conversations with others."
For more on the global LNG trade, click here
Grindal also said Cheniere is in discussions about whether additional infrastructure needs to be built, potentially with a partner, "to get gas from the Montney down to one or both our terminals." Cheniere operates the Sabine Pass terminal in Louisiana and is building a second near Corpus Christi, Texas.
The Montney, a formation sometimes referred to as the "the Permian of the North" after the massive Texas oil and gas field, straddles the provinces of British Columbia and Alberta. The play holds about 449 trillion cubic feet of marketable natural gas, according to a 2013 estimate from Canada's National Energy Board. That's about half the total reserves of Qatar, the world's biggest exporter of liquefied natural gas.
Seeking Markets
But Canadian oil and gas producers face limited options in finding potential customers for their supply. Regulatory delays and environmental opposition have long stymied pipeline and LNG terminal projects seeking to ship out of Canadian ports to newer, more profitable markets.
Canada "has a tremendous resource, but market outlets are limited," Matthew Phillips, director at Guggenheim Securities LLC in Dallas said.
Petronas spent C$5.2 billion to buy Progress Energy in 2012 to take control of gas fields in the Montney intended to supply the LNG terminal. Progress, with partners China Petrochemical Corp., Japan Petroleum Exploration Co., Indian Oil Corp. and Brunei's state oil company, produce more than 750 million cubic feet equivalent of natural gas per day, according to the company's website.
"There's just a huge amount of it," said Samir Kayande, director at Calgary-based RS Energy Group. "What they need to do is figure out what the market for that gas is."
TransCanada Corp., which was building the North Montney Mainline to supply Montney gas to Petronas' LNG terminal, said earlier this year that the pipeline would be successful even without the facility. 
The line "is needed whether or not LNG goes ahead," Shawn Howard, a spokesman for TransCanada, said in an email. "The Montney basin is one of the lowest-cost, most prolific North American shale plays, and production growth in this area requires additional infrastructure to connect supply to existing or new markets."
Canadian producers looking to boost gas exports to the U.S. will face stiff competition from producers in the Marcellus shale basin of Pennsylvania and West Virginia, Phillips said. A U.S. export valve is unlikely to resolve the basic conundrum facing stranded Canadian producers: better prices.
"It means we're beholden to the U.S.," said Andy Mah, chief executive officer of Calgary-based Advantage Oil & Gas Ltd. "Until we can start recognizing that we have something of value and make it happen, we're going to be at their mercy."
— With assistance by Robert Tuttle
Before it's here, it's on the Bloomberg Terminal.
LEARN MORE