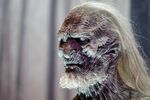 In Westeros, you have to be ruthless, conniving or hard as nails to win the Iron Throne. Ideally all three if you want to hold onto it. Unlike real-life royals, a docile acceptance of one's lot in life doesn't really work.
Yet enlightened resignation is the best response right now for companies facing rampant piracy of their television shows. Just as retailers have learned to live with a certain amount of theft, the creators of mega-hit TV shows and the buyers of broadcast rights may just need to consider piracy as a cost of doing business in the internet era.
Consider Game of Thrones, which has just been crowned the most pirated show ever.

The season seven premiere last week was downloaded or watched illegally 15 million times in the U.S. and 6.3 million times in the U.K, according to anti-piracy technology company MUSO. If those numbers are real, 1 the Game of Thrones U.S. audience was almost double the 16.1 million reported by HBO.
This is obviously bad for HBO, which spends $6 million per episode. All those computer-generated White Walkers cost money and the company deserves to make a solid return on its investment. It's also bad for distributors like Sky Plc in the U.K. and Orange SA in France which pay tens of millions a year for HBO rights.
Sky reported U.K. ratings for the premiere of 2.8 million viewers, which should rise to 4 million once a week of catch-up viewing is added. MUSO reckons 6.25 million Brits ripped off the episode. Anyone illegally downloading or streaming Game of Thrones has one less reason to buy a monthly subscription from the Rupert Murdoch-backed company.
So yeah, piracy's hurting the TV business. But other industries cope with theft and counterfeits. U.S. stores lost some $48.9 billion of sales last year, 1.4 percent of the total, to "retail shrink", according to the National Retail Federation. In Europe, the makers of cosmetics and personal care products lose almost 8 percent of sales to fakes, says the European Union Intellectual Property Office.
It's probably best for the TV industry to do what it can to tackle bigger stuff such as the streaming tech suppliers. But going after individuals online is pretty much a waste of time. As that astute strategist Tywin Lannister might say, it isn't smart for TV bosses to go to war with an invisible enemy whose size they cannot measure.
The music industry made this mistake in the 1990s, when it sued individuals over stealing music and fought an ultimately fruitless battle against sharing sites like Napster. None of that revived music sales. Only the arrival of Spotify, Apple Music and other legal streamers restored growth.

So music's lesson is that you're better off worrying about those who are willing to pay and creating great products for them. That might mean cheaper, more flexible prices to attract younger people. Take HBO Now, a web service that lets U.S. customers skip expensive cable packages. Its growth has offset losses of traditional subscribers, helping HBO revenue expand 4.9 percent to $5.9 billion last year.
Of course, the impact of piracy can be alarming. Sky has spent billions on TV rights for English Premier League soccer, but viewing figures are falling. Some of that might be down to illegal streaming, though it's tough to quantify. Action has been taken against pub landlords for showing unauthorized matches.
More interesting, though, has been Sky's nimble attempts to make its product more compelling (and cheaper) for those tempted by illicit viewing. It sells daily, weekly and monthly sport passes via its Now TV web service. And fans of a single sport can now sign up for a channel showing only that sport. Petrolheads can pay 18 pounds a month for Sky's Formula One channel.
There's an ongoing debate in Game of Thrones about whether it's better to rule through fear or by winning the people's hearts: Cersei Lannister's worldview versus that of Jon Snow. If TV producers and distributors really want to thrive as technology upends their business, the Snow approach seems shrewder.
Before it's here, it's on the Bloomberg Terminal.
LEARN MORE