Traders Are Placing a Lot of Bets on When Record-Low Volatility Will End
By and
Options volume on the volatility index at highest for any July

Traders spar as stock market turbulence falls to a record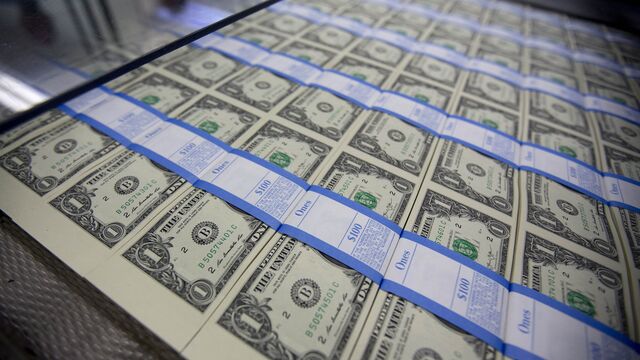 Falling asleep as the CBOE Volatility Index signals ever-expanding dormancy in the equity market? Options traders aren't.
In fact, they've never been busier at this time of the year, buying and selling contracts used to speculate on the future of market turbulence. More than 740,000 puts and calls tied to the VIX have changed hands daily on average in July, surpassing the previous record of about 644,000 set two years ago. It's happening as the index is heading for an all-time low.

Stocks are doing a record amount of nothing, and bets on when they will start doing something again are surging. A lot of money will be made or lost depending on when that happens. In short, Wall Street is functioning as normal.
"The fact that we're in an uncharted territory is exactly why people are paying more attention to the VIX," Steve Sosnick, chief options strategist at Interactive Brokers Group Inc. in Greenwich, Connecticut, said by phone. "You're getting into the summer and markets historically have often had some difficulties in autumns. So it's not unreasonable for people looking to hedge the sort of risk around the corner."
After a rally that has lifted the S&P 500 Index 11 percent since January, stocks are about to enter the time of the year with the worst returns. During the last two decades, August has seen the index falling an average 1.3 percent, trailing all other months, data compiled by Bloomberg show. 
The VIX has declined 33 percent this year through Tuesday and 16 percent in July alone, poised for its biggest monthly decline since November. It's closed below 10 for a record nine straight days, though its composition changed in 2004, making historical comparisons imprecise.
While betting on falling volatility has been a winning strategy, exchange-traded products tuned to the opposite wager have been gathering assets in recent weeks. The iPath S&P 500 VIX Short-Term Futures ETN, the biggest of those securities, just had its largest weekly inflows since May, with leveraged securities also getting more money.
By contrast, the ProShares Short VIX Short-Term Futures ETF, which profits when markets get calmer, had two weeks of outflows, after getting funds for two consecutive months. On Monday, it recorded its biggest one-day withdrawals of the year.

Volatility has been subdued across asset classes this year, with a Bank of America Corp. gauge of market stress recording its lowest readings since 2014. For the VIX, a mix of solid corporate earnings, economic optimism and low correlations among individual shares have all contributed to the depressed levels.
"The market is being overly optimistic, and the doldrums of summer could have driven the volatility to current levels," Katie Stockton, managing director and chief technical strategist at BTIG LLC, said by phone.
Yet a low VIX also means cheap options prices, leading to more bets. More than 551,000 VIX calls changed hands each day on average this month, almost three times more than puts. The last time options volume was close to being this busy in July was just before a market rout that sent the index to an almost four-year high in August 2015 on concerns that China's economic growth was slowing. It took the VIX about a year to erase its gains.
On the S&P 500, hedging costs appear particularly low. One-month implied volatility on the measure has been below realized price swings for most of the time since mid-May. In July, it reached its lowest level since October relative to historical volatility.
"When options prices are low, options traders will step in to own them," Amy Wu Silverman, managing director and equity derivatives strategist at RBC Capital Markets LLC, said by phone from New York. "The risk-reward is so attractive, they can't miss it. It's like you go to Las Vegas and you play the odds. Now that the options are so cheap you have even better odds."
Before it's here, it's on the Bloomberg Terminal.
LEARN MORE