A Drug Program That Keeps Patients Safe (And Profits, Too)
By
FDA wants to end abuse of risky-drug rules to thwart generics

With high prices in focus, shielding of samples gets scrutiny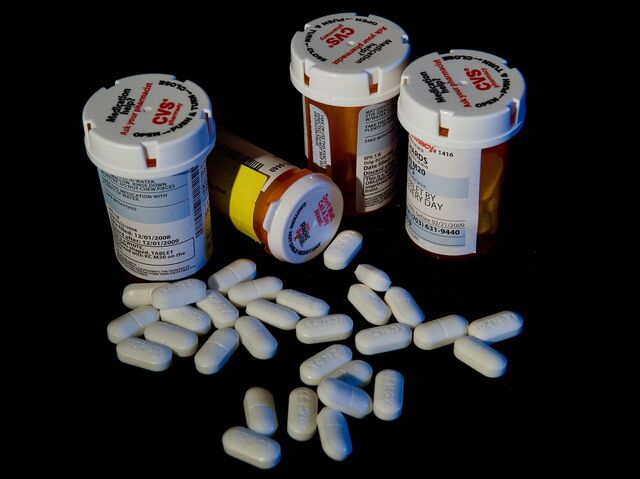 For generic drug companies, manufacturing low-cost alternatives to brand-name medicines is the easy part. The hard part: getting their hands on the drugs they want to copy.
The U.S. Food and Drug Administration plans to take action to address the problem. Regulators say that some makers of blockbuster drugs are using rules designed to warn patients about dangerous side effects to withhold samples needed to make lower-priced generic versions. The FDA said in March that it had received about 150 inquiries from generics firms who said they were having trouble getting samples of brand-name drugs.
Like most businesses, drugmakers protect their intellectual property zealously. At the same time, the vast majority of medicines consumed in the U.S. aren't brand names. Generics are used to fill nearly nine out of every 10 prescriptions in the U.S.
With rising prescription drug costs a focus in Washington, lawmakers and regulators say that they want to make sure that drugmakers aren't abusing a system meant to manage the risks from medicines that can have dangerous side effects.
"There are situations where drug companies -- branded companies -- are taking advantage of certain rules to prolong monopolies beyond the point in which Congress intended and that's what I've called the 'gaming,"' FDA Commissioner Scott Gottlieb said in an interview with Bloomberg News. "I would say the one that we're focused on most in the near term is some of the issues around the manipulation and the gaming of some of the regulatory rules."
Path to Market
The FDA's Risk Evaluation and Mitigation Strategies program was created in 2007 to let promising but potentially dangerous drugs reach market while warning consumers about the possibility of complications from taking them. The agency has the authority to make drugmakers devise a safety plan for medications it says need extra monitoring after approval.
Patients prescribed Celgene Corp.'s cancer drug Revlimid, for example, which costs more than $100,000 a year, are warned under the REMS program that it may lead to birth defects and are advised to use reliable contraception. Jazz Pharmaceuticals Plc's Xyrem, for the sleep disorder narcolepsy, and suboxone, for opioid addiction, also carry such warnings about the potential for side effects or abuse.
About 74 drugs with 2016 sales totaling roughly $22.7 billion were subject to a restricted access program, according to a report by Matrix Global Advisers, which was sponsored by the generic drugmaker lobby, the Association for Accessible Medicines. About half of those are government-mandated REMS programs and the other half are sold through a company's elective limited-distribution programs.
"The question is, for a matter of public policy, do we want to allow for this program that was instituted for safety, which of course everyone supports, to be abused for commercial benefit and for prioritizing profits over patient access?" said Chip Davis, president of the Association for Accessible Medicines.
An industry group disputes the Matrix estimate. The Aimed Alliance, whose collaborators include Celgene, Johnson & Johnson and Allergan Plc, faulted what it called "deficiencies" in the study, saying a significant number of drugs with REMS programs are available in generic form.
"REMS safeguards give patients access to innovative medicines that would otherwise not be available, including generic versions," Stacey Worthy, executive director of Aimed Alliance, said in a statement.
Curbing Competition
REMS can allegedly be used to thwart competition in a number of ways. Drugmakers can restrict sales to a few pharmacies, which could make it hard for rivals to acquire samples. Generics makers are required to test their drugs against the original product to receive FDA approval. A REMS program itself can also be patented, presenting another roadblock. Jazz Pharmaceuticals, for example, patented its safety program for Xyrem.  
Jazz spokeswoman Kristin Rogers declined to comment on Xyrem's patents, citing pending litigation. She said Jazz is "following with interest the public discussion around balancing innovation and access to generic drugs" and that the company will continue to engage with the FDA and Congress.
Regulators say that under current law there isn't a clear way for the government to crack down on potential abuses of drug-safety systems.
"When Congress passed that act, they recognized that there could be games played with those safety systems. They actually included language in the act that no holder of a REMS should use a REMS to prevent a generic manufacturer from getting the drug," said Markus Meier, acting deputy director at the Federal Trade Commission, which oversees business competition. "Unfortunately they didn't put any additional enforcement mechanism in the act."
FDA Commissioner Gottlieb held a hearing earlier this month about removing barriers to generic competition. He said that he plans to release letters to branded drugmakers in instances where the agency has been notified that a REMS program is holding up development of a generic drug. He also is looking at ways that the FDA can push branded drugmakers to sell their drugs to those requesting them.
"I think that as we get creative, there's a lot we can do here to the extent that there are inefficiencies in the market that are causing consumers to pay more," Gottlieb said.
Legislative Limbo
Lawmakers want a fix, though previous efforts to change the system through legislation have failed. Senators including Vermont Democrat Patrick Leahy and Iowa Republican Chuck Grassley have proposed a law to encourage branded drugmakers to share samples with generic drugmakers. House members also have introduced a bill addressing the issue.
"We don't really expect any of these legislative reforms to happen," said Fiona Scott Morton, a professor at Yale University School of Management. "Why would they? The brands are going to lobby very hard and there's an awful lot of money wrapped up in that."
There's also some worry that Gottlieb's interest in the issue, while helpful, could prolong the time it takes to enact changes.
"It's a time for action and not discussion and what I fear is by having more discussion, we're ultimately going kick this can down the road," said Ameet Sarpatwari, an instructor in medicine at Brigham and Women's Hospital and Harvard Medical School. "I give him credit for recognizing that this is a significant problem. What I think is troubling is that the way he wants to go about addressing the issue will give cover for the industry to aggressively lobby."
Patient Optimism
Patients have also pushed to get drugmakers to increase access. Cancer patient David Mitchell alleged in a lawsuit that Celgene for years didn't give samples of Revlimid, a drug he took, to competitors that could have replicated and sold it for a lower price. 
Revlimid is Celgene's biggest-selling product -- its $6.97 billion of sales in 2016 comprised nearly two-thirds of the company's total sales.
Mitchell, who calls himself an "eternal optimist" because of his ongoing treatment for multiple myeloma, says that he thinks changes in the REMS law are possible now since Democrats and Republicans agree the issue must be tackled.
Mylan NV is challenging Celgene over what Mylan says is Celgene's refusal to provide samples of Revlimid. A Mylan spokeswoman declined to comment on the suit. A Celgene spokesman declined to comment on ongoing litigation. Celgene said in a letter to the FDA last week that its risk programs have allowed hundreds of thousands of patients to take its drugs without putting themselves or their families at risk.
Before it's here, it's on the Bloomberg Terminal.
LEARN MORE