politics
Trump Steel Curbs Could Hobble U.S. Users, Caterpillar CFO Says
By
Tariffs, quotas could put U.S. companies at disadvantage: CFO

Company optimistic on U.S. tax and infrastructure efforts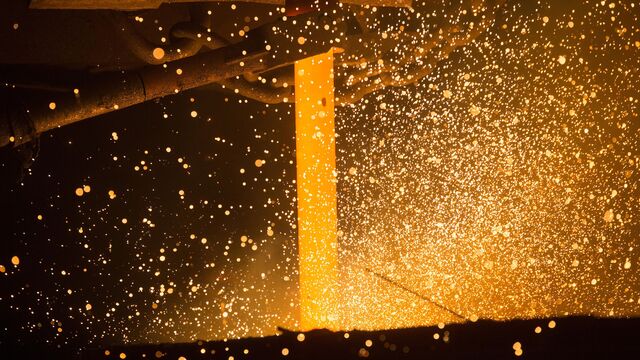 Caterpillar Inc., whose products were featured at the White House's "Made in America Product Showcase" last week, is flagging caution on the Trump administration's efforts to curb steel imports.
Caterpillar Chief Financial Officer Brad Halverson said the company is concerned any action on steel imports could put U.S. manufacturers at a competitive disadvantage, as domestic steel prices could see a "significant" increase. The Peoria, Illinois-based company's competitors outside the U.S. could buy steel at a lower price if the government placed tariffs or quotas on shipments, Halverson said in a telephone interview.
The comments come amid administration inquiries to determine if steel and aluminum imports threaten national security. The investigations, under the seldom-used Section 232 of the Trade Expansion Act, come after the Obama administration handed down a series of anti-dumping measures that have helped curtail cheap Chinese shipments and boosted prices and profit for domestic steelmakers.
U.S. Commerce Secretary Wilbur Ross is planning to brief the House Ways and Means Committee on the matter on Thursday, according to a committee staff member.
Halverson said Caterpillar, the world's biggest maker of mining and construction machinery, remains optimistic that the administration will address tax reform and infrastructure policy, two priorities that he said the company has worked on in Washington.
"I think clearly health care has slowed things down in D.C. in terms of some of the priorities," Halverson said. "We have smart business people in D.C. who understand the impact of tax reform and infrastructure on U.S. companies."
Before it's here, it's on the Bloomberg Terminal.
LEARN MORE