GOP Rejects Effort to Make Treasury Turn Over Trump-Russia Data
By
Republicans on house financial services panel oppose request

Democrats sought documents on Trump's Deutsche Bank loans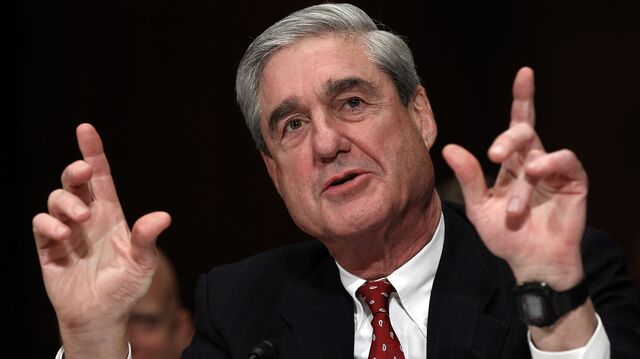 Republicans on a key House panel rejected an attempt by Democrats to force the Treasury Department to turn over any documents it has that show financial ties between President Donald Trump and Russia.

The measure, pushed by Maxine Waters, a California Democrat, would have compelled the Treasury to provide any records detailing connections that Trump, his family and his closest advisers have with Russian banks and Deutsche Bank AG. But Republicans on the House Financial Services Committee dealt the resolution a major setback on Tuesday, voting to report it unfavorably to the full House.
House Financial Services Committee Chairman Jeb Hensarling, called Waters' request a "political tool" that was unnecessary because there are already multiple investigations into the Trump administration's ties to Russia. Hensarling added that he would prefer that his panel, which sets policies for regulating banks, focus on ideas for spurring economic growth. He did say the committee would hold a roll call vote on Waters' resolution later in the day, allowing each member to say whether they support it or oppose it.
The Russia investigations have cast a cloud over the Trump administration, distracting from the president's agenda. Trump has repeatedly denied any wrongdoing, calling the probes a "witch hunt" and saying there was no collusion between his campaign and Russia during his run for the White House.
Deutsche Bank has made loans to Trump, and Waters has asked the bank to hand over records on its dealings with the president and his family. Her congressional resolution also sought any records that the Treasury's Financial Crimes Enforcement Network has connecting the president to Russian banks whose names have emerged in media reports relating to Trump associates -- including Vnesheconombank Group, Sberbank, Alfa Group, VTB Group and Gazprombank.
Last month, Frankfurt-based Deutsche Bank said it couldn't provide Waters with documents because the lender is required by law to keep non-public customer information confidential.
Before it's here, it's on the Bloomberg Terminal.
LEARN MORE