politics
GOP Faces 'Severe' Consequence If Health Plan Fails, Cantor Says
By and
Moelis's Cantor sees 51 'votes for success' among Republicans

Republican lawmakers have struggled to reach consensus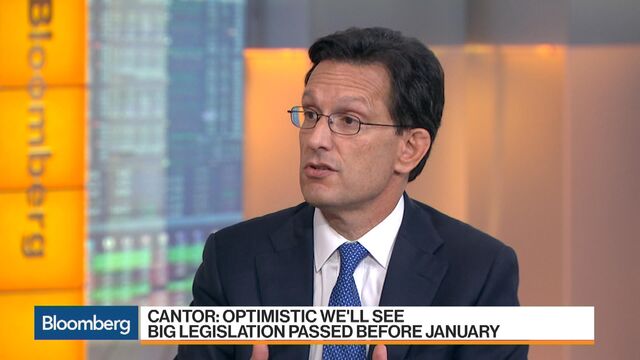 Republican lawmakers are likely to find a consensus to overturning former President Barack Obama's U.S. health plan, partly because the cost of inaction would be too high, ex-House Majority Leader Eric Cantor said.
"The political implications are pretty severe if the party can't deliver on seven, eight years of promises to repeal and replace Obamacare," the former congressman, who became a banker at Moelis & Co., said Tuesday in an interview on Bloomberg Television.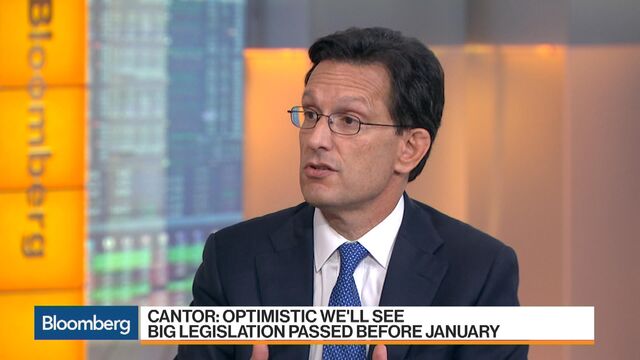 Cantor knows well about divisions among Republicans. He was defeated in a 2014 party primary in Virginia that shocked the establishment. While Republicans have 52 seats in the 100-person Senate, they have struggled to unite on a plan that will win the required votes.
Senate Republicans have weighed multiple options to reduce government's role in the health-care system and have announced plans for an initial vote Tuesday, even with lawmakers uncertain which proposals they'll be considering. Former Speaker John Boehner told a business gathering that Republicans won't be able to repeal and replace Obamacare, the Washington Post reported Tuesday.
But Cantor, who worked with Boehner in the House of Representatives, predicted that Republicans will eventually find the elusive consensus. Since Democrats are united in protecting Obamacare, Cantor's party needs at least 50 senators on board with a single plan. Then Vice President Mike Pence could provide the 51st to break a tie.
"There are 51 votes in the Senate for success," Cantor said. "I don't think there are 51 votes for failure. The question is how that success is defined."
— With assistance by Zachary Tracer, and David Gura
Before it's here, it's on the Bloomberg Terminal.
LEARN MORE