China Early Data Show Resilient Economy
Bloomberg News
Momentum of smaller firms, sales managers, steel mills jumped

Satellite predicts pick up, but financial market experts wary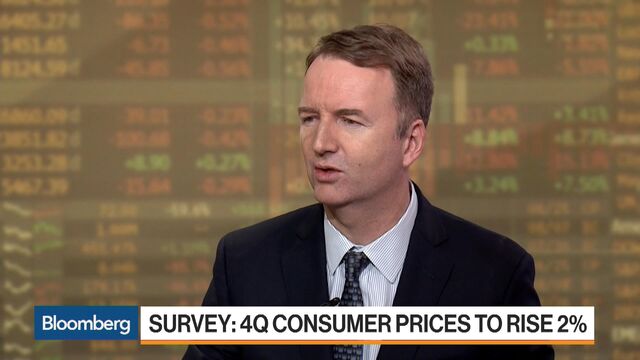 Start your day with what's moving markets in Asia. Sign up here to receive our newsletter.
Earliest indicators show that China's economic engine is humming this summer.
Confidence of small- and medium-sized companies rebounded in July, satellites are picking up increasing activity on the ground, sentiment of steel traders and producers has improved, while that of sales managers is at the highest level in more than two years. This buoyancy helps offset concern from wary financial investors.
The signals point to resilience in the world's second-largest economy, which grew a faster-than-expected 6.9 percent last quarter. Strong expansion allows policy makers to focus on cutting excessive and speculative borrowing, which may eventually hurt growth later this year.
Here's what July's early data show:

Smaller Businesses
Standard Chartered Plc's Small and Medium Enterprise Confidence Index snapped a three-month streak of declines and rose to 56, according to the monthly survey of more than 500 companies. Pickups in sub-indexes indicate a broad-based improvement, and a majority of smaller businesses expect the yuan to remain stable, economists Ding Shuang and Hunter Chan wrote in a note.
Still, smaller firms find it tough to get loans, according to the survey. "Deleveraging has moved up the policy agenda, as the annual growth target appears within reach," Ding and Chan wrote.
Satellite View
Manufacturing picked up in July, according to the China Satellite Manufacturing Index, which rose to 50.5 this month from 49.5 in June.
The gauge published by San Francisco-based SpaceKnow Inc. uses commercial satellite imagery to monitor activity across thousands of industrial sites. Readings above 50 signal improving conditions, while those below indicate deterioration.
Sales Managers
Another survey from London-based World Economics Ltd. shows sentiment among sales managers rose to a 26-month high of 52.8 in July. A sub-index for the non-manufacturing sector hit a 30-month high.
"The recent trend in strong growth for the economy has come from consistent increases in service sector business activity," Chief Executive Officer Ed Jones wrote in a note. "Sales managers are expressing increased optimism that conditions will improve over the next few months."
Steel Mills

The S&P Global Platts China Steel Sentiment Index jumped to 55.3 in July, the first time this year it has breached 50, which separates increase and decrease. The gauge is based on a survey of about 75 to 90 China-based market participants including traders and steel mills.
Financial Experts
The exuberance, however, is tempered by a drop in the confidence of international financial professionals. A survey of the China Economic Panel -- a joint project of the Centre for European Economic Research (ZEW) in Mannheim, Germany, and Fudan University in Shanghai -- showed expectations for the next 12 months slumped to minus 4.1 from 9.7 in June.
The projection is below the long-term average of 5.1 and analysts predict a decline in real estate prices.
"These frequent fluctuations seen within a relatively short period of time are a clear indication of uncertainty among the experts in terms of their assessment of future growth in China," Michael Schröder, a senior researcher at ZEW, wrote in the statement.


— With assistance by Xiaoqing Pi
Before it's here, it's on the Bloomberg Terminal.
LEARN MORE