Democrats Reveal Their Plan to Return to Power
By
Party plans to stress kitchen-table issues in swing districts

A-la-carte approach has drawn criticism from progressives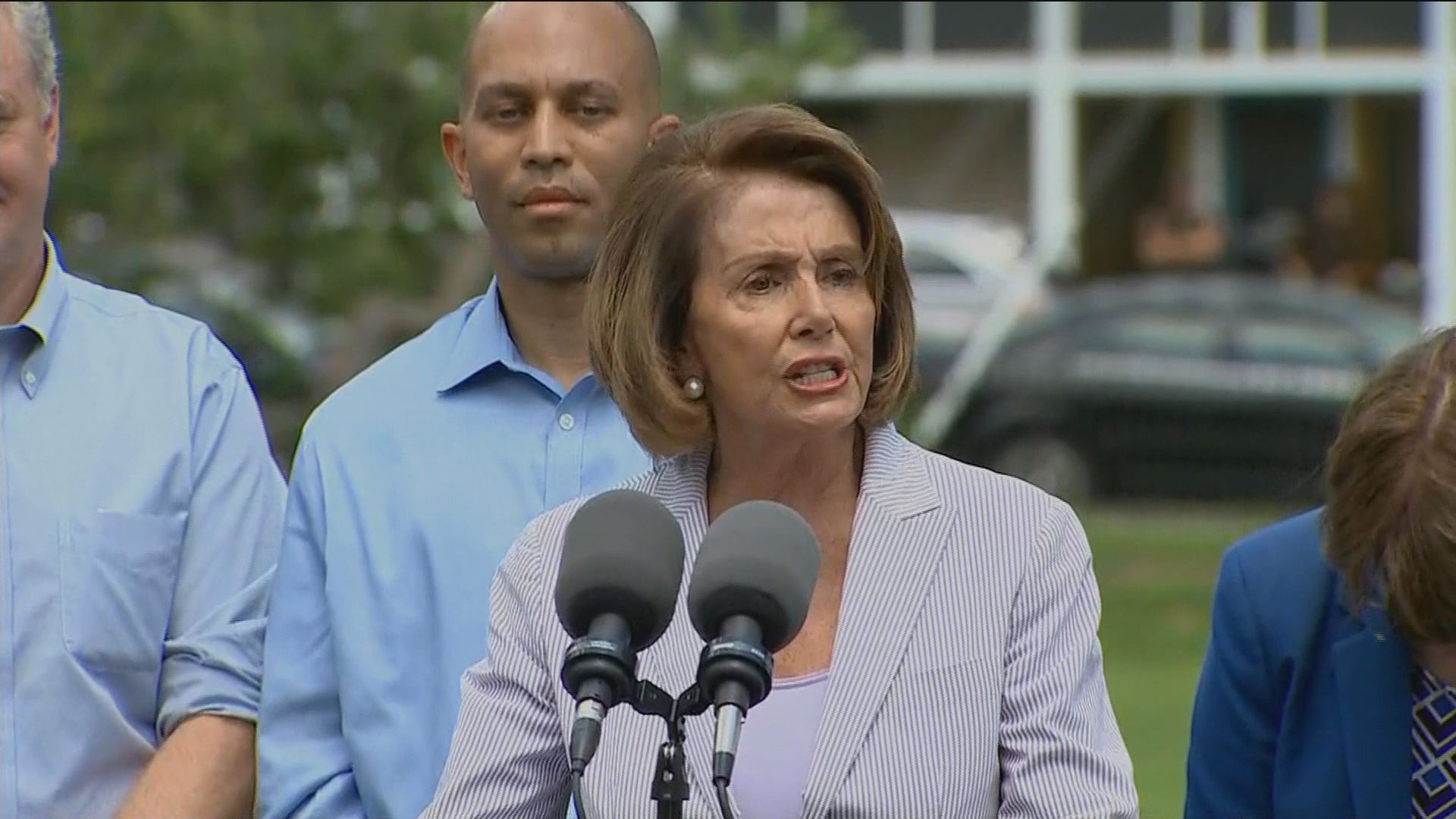 Eight months after a crushing election defeat that left the party in the political wilderness, Democrats are charting a path back to power in 2018 and 2020 -- and it begins with emphasizing kitchen-table issues above all else.
Party leaders plan to roll out a policy and messaging blueprint on Monday in Berryville, Virginia, west of Washington, which is represented in Congress by Republican Barbara Comstock in the type of political swing district that Democrats think they must win to take back control of the House.
"It is called 'A Better Deal,'" Senate Democratic Leader Chuck Schumer said Sunday on ABC's "This Week" of the party's plan.
"We're going to raise people's wages and create better paying jobs. We're going to cut down on the everyday expenses they have to pay. And we're going to give them the tools they need to compete in the 21st century," Schumer said. "A better deal for working families."
The proposal comes as Democrats struggle to find an identity in the era of President Donald Trump. A Washington Post-ABC poll published last week showed that 52 percent of Americans think the Democratic Party "just stands against Trump," versus 37 percent who think it "stands for something." The survey also found that 51 percent said Trump is "not a factor" for them in the 2018 Congressional mid-term elections.
Comey, Russia
While previewing the party's new message, Schumer also said in a Washington Post interview that Democrats must blame themselves and their failure to stand for something for losing the 2016 election, not former FBI Director James Comey or Russian meddling. Trump latched onto the comment in a tweet Monday morning.  
"After 1 year of investigation with Zero evidence being found, Chuck Schumer just stated that 'Democrats should blame ourselves,not Russia,'" Trump wrote.
The Democrats' plan has three main components: preventing major corporate mergers that harm consumers, workers and competition; requiring the review of mergers after the fact to ensure that they promote competition; and creating a new consumer advocate to stop corporations from abusive behavior and exploiting their market power.
The party thinks these initiatives would make a range of industries -- including airlines, cable and telecommunications, beverages, food, and eyeglasses -- more consumer-friendly, according to the document they plan to release that was provided by a Democratic aide.
The effort is also a response to criticism from progressives that Democrats have misguidedly tried to win constituencies on an a-la-carte basis -- sometimes derided as identity politics -- rather than by offering a broad economic message that makes the party more palatable to the working-class Americans who backed Trump and other Republicans in 2016.
Seminal Moment?
Democrats face existential questions after being defeated in recent elections for offices from the presidency and Congress to governorships and state and local positions.
Monday's roll-out is expected to include Schumer and House Democratic leader Nancy Pelosi, Democratic Senatorial Campaign Committee Chair Chris Van Hollen of Maryland and Representative Ben Ray Lujan of New Mexico, his counterpart in the House, as well as others including Senator Elizabeth Warren of Massachusetts, a progressive favorite.
The event seeks to echo past seminal political moments such as the Republican release of the "Contract With America" document ahead of the 1994 elections, when the party stormed back to power in both chambers of Congress.
What remains to be seen is whether the new messaging will gain traction, and whether it'll alter negative perceptions about the Democratic Party among voters who may benefit from its policies but find themselves turned off by it.
— With assistance by Arit John
Before it's here, it's on the Bloomberg Terminal.
LEARN MORE