Balance of Power: Kushner in the Hot Seat
By and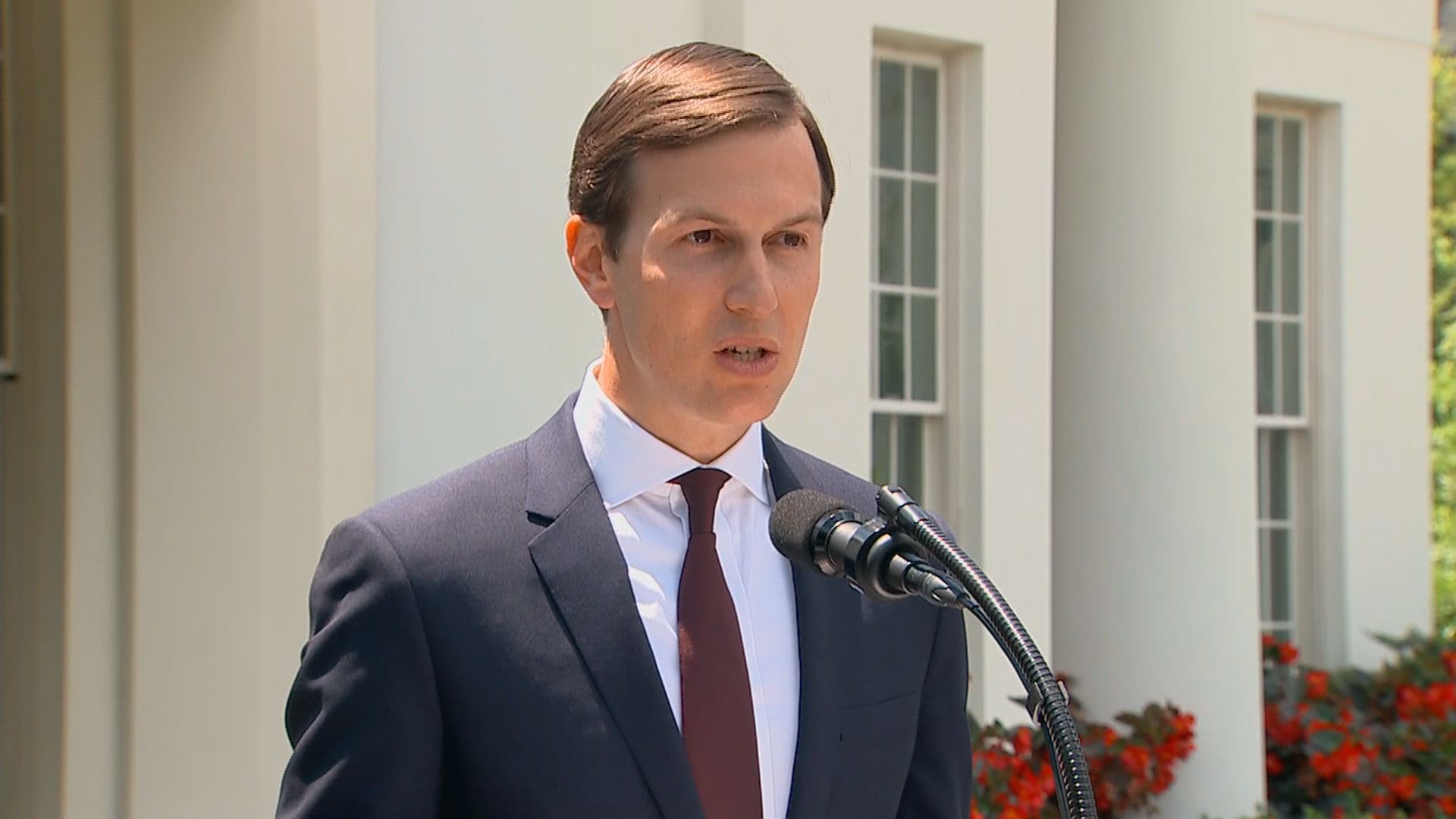 Jared Kushner, Donald Trump's son-in-law and White House senior adviser, sits down with Senate Intelligence Committee officials today behind closed doors.
According to his written statement released this morning, he will confirm four contacts with Russians during and after the campaign but insist he was not trying to set up a secret back-channel to the Kremlin. He'll also say he did not discuss his family's business during a meeting with banker Sergey Gorkov.
The dollar slumped to a five-week low against the yen ahead of Kushner's appearance. His testimony comes after Trump on Friday named a new top lawyer, a new spokesman and a new press secretary.
The new team had a rough start Sunday. New communications director Anthony Scaramucci wasn't on the same page as one of Trump's lawyers on presidential pardons, and he was off-key with new press secretary Sarah Huckabee Sanders on a Russian sanctions bill.
But sloppy staff work is the least of Trump's problems. Kushner touches both Trump's foreign policy and the Kushner family real estate empire. If investigators ultimately conclude that he somehow blurred those lines, no amount of new press people would be able to explain that away.

Sign up to receive the Balance of Power newsletter in your inbox, and follow Bloomberg Politics on Twitter and Facebook for more.
Global Headlines
Questioning Trump's inner circle | Senators will probably ask Kushner about his amended financial disclosure form, which included 77 items — worth at least $10 million — "inadvertently omitted" from an earlier filing. Also watch for updates on whether Donald Trump Jr. and ex-campaign chairman Paul Manafort will be compelled to testify publicly after the Judiciary Committee said they agreed to be quizzed in private.
Trump's new team is out of sync | Conflicting messages are clouding the prospects for bipartisan Russia sanctions legislation. Sanders said Trump supports the bill, even as Scaramucci said he hadn't decided if he would sign it. Meanwhile, a Trump lawyer refuted the notion the president was asking advisers about potential pardons, after Trump asserted via Twitter he had the power to do so, and Scaramucci said he'd spoken to the president about the matter.
White House peace envoy to Israel | The decision to send Jason Greenblatt to the Middle East signals the concern in Washington over the spiraling violence in the region. It follows a shoot-out at Israel's fortress-like embassy in Jordan on Sunday amid escalating Israeli-Palestinian hostilities over a contested shrine in Jerusalem.
Japan's prime minister gets grilled | Shinzo Abe faced lawmakers in a special session of parliament where he rebutted accusations he helped a friend win government backing to open a veterinary college. In a bid to avert a potential leadership challenge as his popularity slides, Abe also apologized for disparaging remarks about his opponents and vowed to redouble efforts to boost the economy.  
Polish backtrack | With his ruling-party allies facing nationwide protests and the threat of sanctions from the European Union, President Andrzej Duda said he'd veto a law giving politicians sweeping powers over the judiciary. In surprise defiance against his former party, the president said the legislation needed more work after tens of thousands of Poles demonstrated against backsliding on democracy. The zloty rebounded after its worst day of 2017 on Friday.
Maduro pushes on with charter vote | It's a key week for President Nicolas Maduro, who's vowing to proceed with a July 30 vote on rewriting Venezuela's constitution to give himself greater powers. With his opponents calling for a two-day general strike starting Wednesday — and Caracas militants taking up arms as Noris Soto writes today — there's a risk of fresh violence and further chaos for an economy already in a tailspin.
And finally... On a trip to former colony New Zealand, U.K. Foreign Secretary Boris Johnson likened a traditional Maori greeting to something more confrontational: a headbutt. The gaffe-prone minister quipped that the custom of pressing noses and foreheads together "might be misinterpreted in a pub in Glasgow." The comment may not endear him to a nation the U.K. wants to seal a free trade agreement with as it prepares to leave the European Union.

— With assistance by Karl Maier, and Amy Teibel
Before it's here, it's on the Bloomberg Terminal.
LEARN MORE