Scaramucci Being Considered as Trump Communications Chief
By
SkyBridge Capital founder has been mentioned for multiple jobs

Trump fundraiser agreed to sell SkyBridge stake in January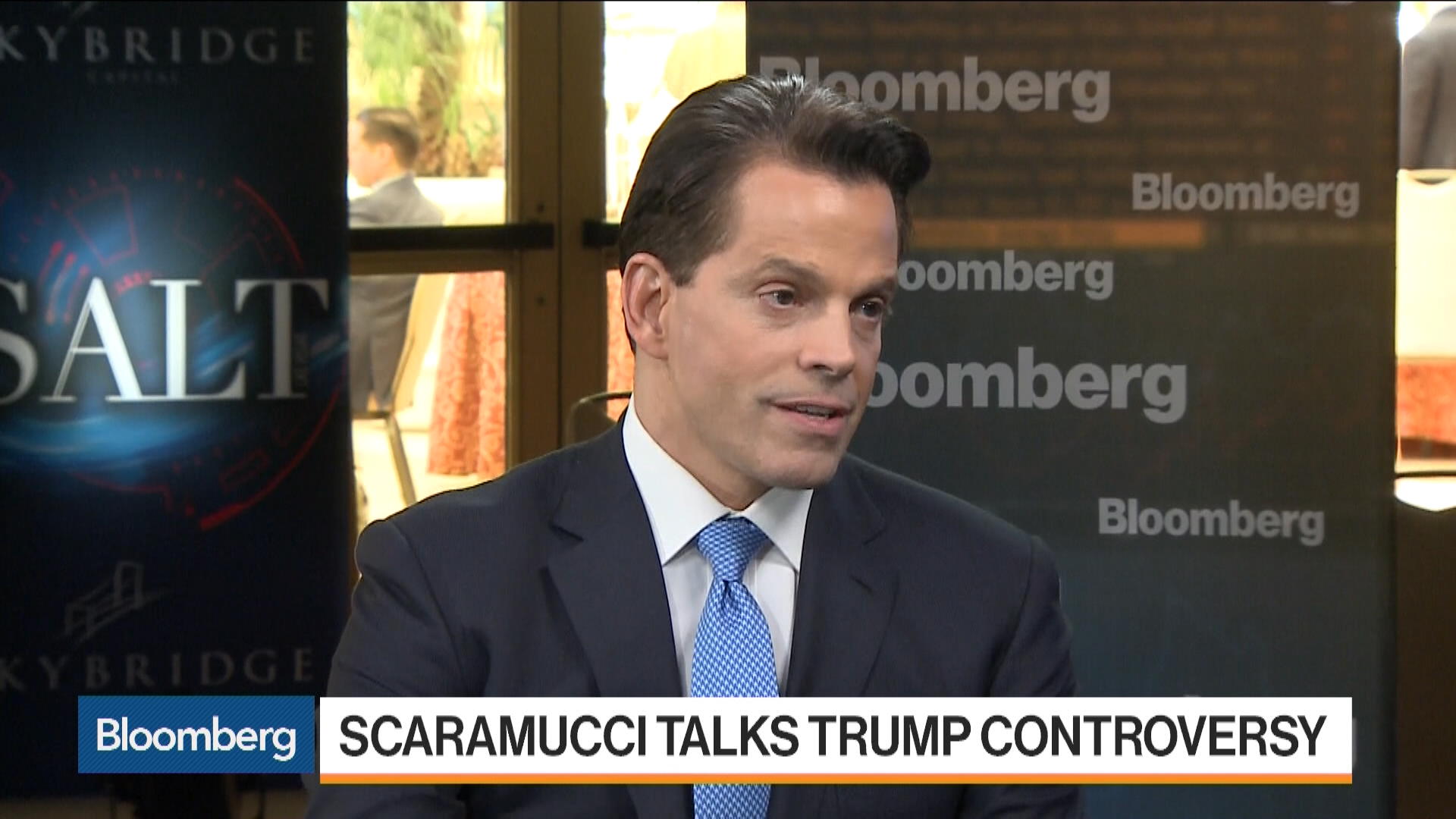 SkyBridge Capital founder Anthony Scaramucci is under consideration for the post of White House communications director, according to a person familiar with the deliberations, a critical job in an administration that has been struggling to keep its message focused amid multiple investigations.
Scaramucci, 53, a campaign fundraiser for President Donald Trump and regular adviser during the presidential transition, has been mentioned for multiple jobs in the administration, most recently as ambassador to the Paris-based Organisation for Economic Co-operation and Development. He's also been considered as head of the White House Office of Public Engagement.
He agreed in January to sell his approximately 45 percent stake in SkyBridge Capital. The buyer group included a subsidiary of HNA Group, the Chinese conglomerate, as well as a little-known company called RON Transatlantic.
The job of communications director, overseeing the White House press office and setting the administration's message strategy, has been open since Republican strategist Mike Dubke submitted his resignation in May after less than three months in the position.
Trump has been considering a shake-up in his communications team as the White House has confronted increased scrutiny because of investigations by a special counsel and congressional committees into whether anyone on his campaign colluded with Russian interference in the election.
The White House has sought to shift the political conversation to ground more favorable to Trump through coordinated week-long campaigns organized around themes such as energy and infrastructure. But the attention of the media and the administration has been consumed by questions about the Russia investigation. Trump has at times compounded the problem for the White House through his Twitter feed and interviews by contradicting or undercutting aides.
Before it's here, it's on the Bloomberg Terminal.
LEARN MORE