North Korea Sanctions Breaches Bring Fines for Two Latvian Banks
By
Norvik Banka, Rietumu Banka fined total of 2.9 million euros

Regulator has penalized five banks for handling transactions
Latvian regulators fined two more lenders over involvement in attempts to circumvent international sanctions on North Korea, bringing the total to five banks fined with the investigation continuing.
Norvik Banka agreed to pay 1.3 million euros ($1.5 million) and Rietumu Banka will pay 1.6 million euros, the Financial and Capital Market Commission said Friday in a statement. The violations -- between 2013 and 2014 for Norvik, and 2009 and 2015 for Rietumu -- relate to due diligence and failure to gather sufficient information on transactions and beneficiaries, according to the statement.
"The measures taken in this case are a lesson to all the banks in Latvia not to be used for suspicious deals," said Peters Putnins, head of the regulator. Banks must reevaluate their systems to control transactions, according to Putnins, who said the U.S. Federal Bureau of Investigation and the U.S. Treasury helped uncover the violations.
Latvian regulators have been cracking down on illicit banking activity, handing out record fines and tightening rules on foreign cash after a string of money laundering allegations relating to Russia, Moldova and other ex-communist nations. The Baltic country of 2 million people has seen foreign cash held on deposit fall 28 percent since the end of 2015 because of the tighter rules. Three other Latvian banks were fined on June 27 for similar violations.
The people involved in the transactions weren't themselves on the sanctions list, Rietumu Banka said in a statement. It said it had ended relations with the clients involved and would invest in additional controls and compliance.
Norvik, "in close cooperation with the Commission, has reviewed its client portfolio, developed a very concrete corrective action plan and will be investing upwards of 2 million euros over the coming 18 months in ensuring compliance with all regulatory and best-practice requirements," Oliver Bramwell, the lender's chairman, said in a statement.
Watch Next: North Korea Isn't Backing Down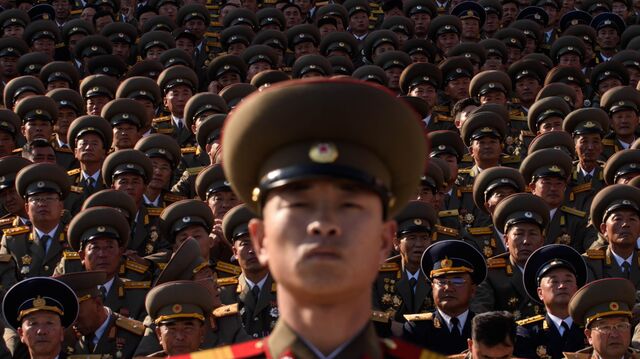 Before it's here, it's on the Bloomberg Terminal.
LEARN MORE