Investors Underestimate Fed Unwind Risk, UBP's Villamin Says
By and
Risks rising with traders pushing into illiquid assets

Asia investment-grade bonds attractive with wider spreads: UBP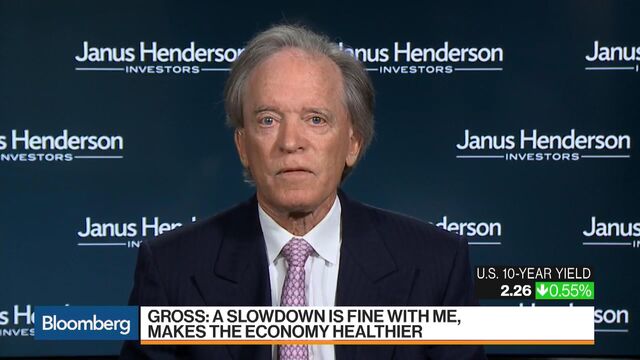 Bond market investors aren't prepared for the full impact of the Federal Reserve's planned unwinding of its balance sheet after years of asset purchases, according to Union Bancaire Privee Ubp SA's Norman Villamin.
With the Fed preparing to remove its support for the Treasury market as economic conditions improve, investors should brace for losses in fixed income, Villamin, the firm's chief investment officer for private banking, said in an interview in Hong Kong this week.
"The bond market is pricing in an environment where the Fed does almost nothing, and we're of the view that it makes sense for the Fed to continue to move forward," Villamin said. His firm manages 118.9 billion Swiss francs ($125 billion). "In the bond market they're underestimating the impact of that."

After raising interest rates last month for the second time in 2017, Fed Chair Janet Yellen said the process of shrinking the central bank's $4.5 trillion balance sheet could get underway "relatively soon," with a plan to gradually roll off assets on a monthly basis.
For more on how the Fed plans to do the big unwind, click here.
Investors skeptical of the Fed continuing with its normalization strategy even as U.S. economic conditions remain unspectacular may be caught off-guard, Villamin said.
"I'd prefer to think about it a different way: The Fed is saying the economy's in better shape, I don't need to step on the gas anymore," he said. "They're taking their foot off the gas in the market right now, but the market has not priced that and so that is our concern."
'Asymmetric' Risk
At the same time, investors are also crowding into illiquid parts of the market including high-yield and emerging markets in search of greater returns, he said.
"You have a very asymmetric risk-return profile in the bond market right now," he said.
A number of investors and even officials around the world have warned about the lack of volatility in markets. Villamin isn't alone in saying central bank moves could shake things up. Analysts at ANZ Research led by Irene Cheung wrote this week that with the Fed expected to announce its balance-sheet run-off in September, just when the European Central Bank could reveal its own tapering plans, that could trigger a jump in yields and return to volatility.
The Fed is expected to announce an unwinding of its balance sheet at its Sept. 21 meeting, according to a July 21 report from
Here are highlights of some of his other views:
The prospect of a recession in the U.S. will be "non-negligible" in the second half of next year, which may be a turning point for U.S. stocks and high-grade credit.
Villamin has started paring back some of his positions in credit and may trim some stock holdings over the next year.
He's interested in the China-Hong Kong Bond Connect as a way of diversifying his China holdings, which are primarily in offshore Chinese equities at the moment. But he's not prepared to go in quite yet.
Asia's investment-grade credit market is "an attractive place in overall expensive global bond market" as investors can get relatively wide spreads. He said he rotated his exposure into this market several months ago.
"We have basically stepped away from a U.S. dollar, U.S. bond market, U.S. economy-centric framework," Villamin said.
Before it's here, it's on the Bloomberg Terminal.
LEARN MORE