For the Impact of Trump Slashing Science Funding, Look North
By
Canada gutted its science budget a decade ago under Harper

The sky didn't fall, but a slow-motion decline ensued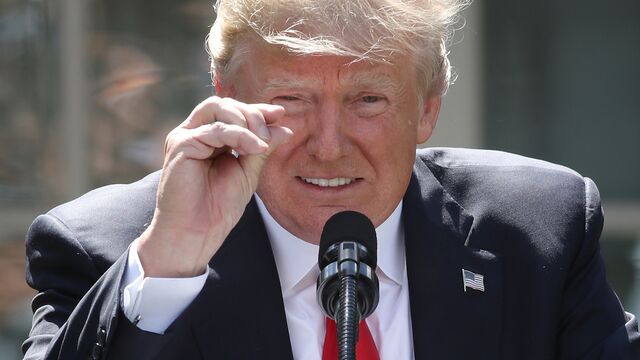 No modern American president has been more hostile to federal support for the sciences than Donald Trump. In the six months since he became president, he's fired scientists, removed scientific data from federal websites, proposed a budget that deeply cuts research and appointed science skeptics to head the Environmental Protection Agency and the Department of Energy.
But what actually happens when a government systematically withdraws support -- financial, institutional and even rhetorical -- from the scientific community? Beginning 10 years ago, in an eerily familiar experiment, Canada under Conservative Prime Minister Stephen Harper embarked on just such an assault, muzzling scientists, gutting programs, cutting grants and pulling data from websites. Harper even withdrew from a major United Nations climate accord.

As it turned out, the sky didn't fall. But it did darken in subtle ways: Canada's share of global scientific publications slipped, as did the number of patents attributed to inventors in Canada and the number of people enrolled in science Ph.D.s. For the U.S., Canada's decade of Trump-like science policy is a warning: The measurable consequences, far from being catastrophic, will more likely prove mild -- at least initially-- and therefore easy to ignore. As a result, the political incentive to reverse any cuts may likewise be weak, even when an administration more friendly toward scientific research gains power.
"It takes years for those effects to become apparent," said David Naylor, former president of the University of Toronto and lead author of a recent government-commissioned study on the impact of Canada's spending cuts. "That's what's insidious about squeezing funding for basic research."
Advocates for more science funding say the drip-drip nature of the damage reflects the inherent character of scientific inquiry: Its gains are long-term and difficult to predict, when they're quantifiable at all.
"It's really hard to measure the questions that are not asked," said Michael Halpern, an advocate at the Union of Concerned Scientists in Cambridge, Massachusetts, who has worked on campaigns to oppose funding cuts in both the U.S. and Canada.

The changes in Canada were followed by subtle but sustained economic changes. In each of the past four years, Canada has slipped a few positions in Bloomberg's annual innovation ranking, which tracks technical metrics including productivity and the density of high-tech industries. Between 2000 and 2006, the country's economic output per person ranked between 11th and 13th in the world, after controlling for local purchasing power; it now ranks 18th.
The greatest problem with cutting federal science spending, according to John Holdren, President Barack Obama's science adviser, is that the benefits of that spending can change society -- even if the changes take decades to materialize. He cited U.S. investments in everything from energy efficiency to genetics.

"The question of how much is enough research and development is extremely difficult," Holdren said. Still, he added, "the right answer is not less. It is almost certainly more."
The choices Harper's successor has made so far demonstrate another lesson about cuts to federal science investment: Railing against those cuts is easy. Undoing them is hard.
In October 2015, Canadian scientists celebrated the election of Prime Minister Justin Trudeau, whose promise to renew the government's commitment to science was a central part of his campaign. That commitment has yet to translate into the spending and staffing levels that existed prior to Harper's cuts.
Failed Promise
The number of research scientists working for the federal government remains 25 percent lower than when Harper took office. Federal spending on research and development in the hard sciences has increased slightly but remains 16 percent less in inflation-adjusted dollars than before Harper started cutting. The most recent budget failed to boost federal research grants, even to account for inflation. And almost two years after Trudeau's election, the government has failed to keep its election promise to a hire a chief science adviser.
Cameron Ahmad, a spokesman for Trudeau, said his government has "taken concrete action to reverse the decade of neglect science suffered under the previous government."
Since Trudeau assumed power, federal scientists are free once again to speak to the media. The prime minister, moreover, increased grant funding .
New Normal
Still, critics say Trudeau has not gone far enough to restore science spending. Katie Gibbs, executive director of Evidence for Democracy, a lobbying group in Ottawa created to counter Harper's policies, said Harper's cuts have created "a new normal" for federal science investments -- and one that Trudeau evidently doesn't feel much pressure to change.
Anyone who doubts the importance of federal support for science need only look at the historic success of the U.S., said Alan Bernstein, president of the Canadian Institute for Advanced Research. Research spending there famously contributed to the development of lasers, Doppler radar, magnetic-resonance imaging and the internet.
Watch Next: What the U.S. Departure Means for the Paris Agreement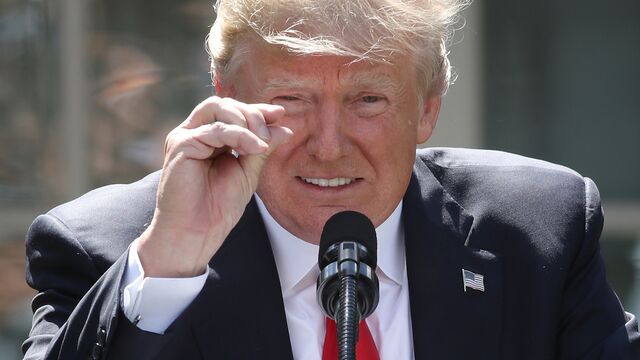 "If you really want to keep building innovative products, the government needs to keep investing in fundamental research," he said. "That's the great lesson that America has taught the world."
Before it's here, it's on the Bloomberg Terminal.
LEARN MORE