Dow Theory Heroes Have Awful Week After Raising Bullish Flag
By and
Transports heading for biggest weekly drop since June 2016

Bad results pile up at companies from railroads to airlines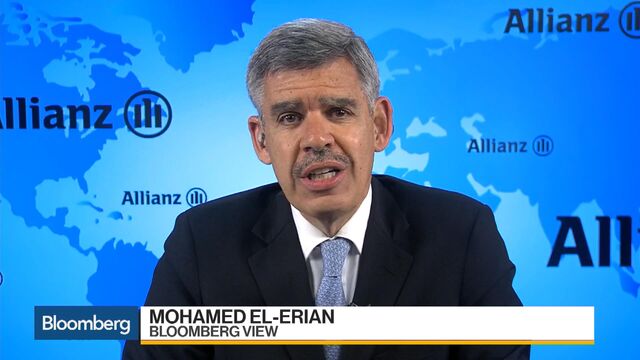 Fresh after triggering one of the market's oldest buy signals, the Dow Jones Transportation Average has flown, driven and sailed into a wall.
The gauge of airline, railroad and trucking companies has fallen five straight days, hurt by disappointing forecasts from CSX Corp. and United Continental Holdings Inc. Down 3.2 percent since Monday, the measure is heading for its worst week since June 2016 as all but two of its members post losses.
The slump began just days after the transport gauge reached a record simultaneously with the Dow Jones Industrial Average, a bullish signal to adherents of Dow Theory. While not in itself a bearish portent under the century-old protocol, neither is it good news for investors who consider the stocks harbingers of future economic growth.

"Transport weakness is something to watch," said Richard Moroney, the editor of the Dow Theory Forecasts newsletter and chief investment officer at Horizon Investment Services in Hammond, Indiana. "If industrials also succumb to selling, that would be a sign that maybe people are looking beyond just this disappointment that we're seeing in rails and airlines."
Declines in the group stand out in a week when everything from small caps to tech and health-care rallied. CSX tumbled the most since Hunter Harrison was hailed as its rescuer-to-be six months ago, after he resisted getting "hoggish" about the railroad's forecast in his second full quarter at the helm.
Meanwhile, low rates and higher costs are taking a toll on J.B. Hunt Transport Services Inc. and C.H. Robinson Worldwide Inc., both of which missed analyst estimates in quarterly earnings. Union Pacific Corp., even with better-than-expected results, said pricing for coal and container freight is under pressure from rivals.
"Folks are recognizing that the economy is not really accelerating all that much," said John Larkin, an analyst at Stifel Nicolaus & Co. "Freight is a good indicator of retail and industrial sector health. If those sectors were truly robust, enough freight would be generated to tighten up transportation supply and demand."
'Stark Selloff'
Among airlines, United Air forecast third-quarter revenue that missed expectations, dragging down shares of peers. The carrier also projected airfare weakness in Asia and delayed delivery of four Airbus SE long-haul jets earmarked for those routes.
"It's a pretty stark selloff and it's also fairly broad," Moroney said. "The question is, once the correction is over, are they going to be able to surpass previous highs? Is the tide coming in and is the tide coming out? Lower highs are what you don't want."
According to the Dow Theory, the transportation industry is a bellwether for economic growth. When those stocks set fresh highs in tandem with industrials, a feat sometimes called "confirmation," it's an all-clear signal for bulls.
For a bearish signal to fully emerge, both the transport and industrial averages need to erase at least one third of their previous advance and, should they bounce from there, fail to reach new highs, according to Moroney.
For now, industrials are holding up. While the measure is down in four of the past five days, it's only 0.6 percent below an all-time high reached Wednesday.
Before it's here, it's on the Bloomberg Terminal.
LEARN MORE