Trump's Nafta Wish List Offers No Quick Fix, Canada Envoy Says
By and
Ambassador says tough to meet U.S. objectives in a few months

Mexico envoy warns against stretching talks into 2018 election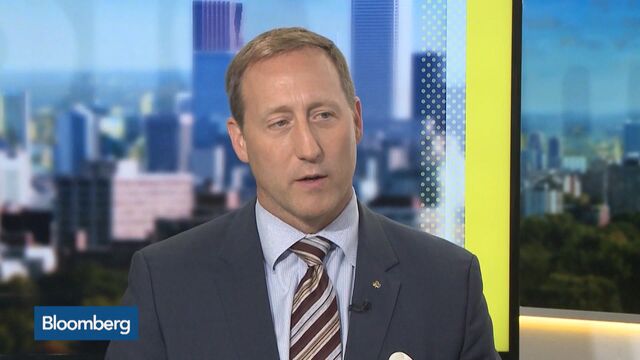 Negotiators will be hard-pressed to wrap up talks on the North American Free Trade Agreement anytime soon considering the Trump administration's list of objectives for the deal, Canada's envoy to the U.S. said.
"Even if you assumed that there was going to be no controversy around any of them and we were all working together and we all had the same objective, it would be challenging to get through that kind of trade negotiation over the next few months," Ambassador David MacNaughton said, adding that a quick deal will be difficult but not impossible.
The envoy spoke Thursday at a forum in Washington after the U.S. government earlier this week published its negotiating goals for Nafta. The Trump administration's objectives emphasized reducing the U.S. trade deficit within Nafta and took aim at so-called Chapter 19 tribunals, which are a priority for Canada and allow cases on dumping and subsidies to be reviewed by a bilateral panel.
"You need to have some creative tension for anything to happen, and I got to tell you, my hat's off to the president of the United States because he's created a fair bit of creative tension," MacNaughton said. "This is going to be an interesting several months."
Presidential Election
The envoy spoke alongside his Mexican counterpart Geronimo Gutierrez, who cautioned against allowing Nafta talks to stretch into Mexico's 2018 presidential election in July 2018. One of the top candidates, Andres Manuel Lopez Obrador, has downplayed the benefits of Nafta and said it would be better if the deal is renegotiated under his watch.
"The three governments share the view that every effort should be made possible to finish this year and at least achieve substantive agreements that would largely limit the uncertainty that we still have," Gutierrez said.
U.S. Commerce Secretary Wilbur Ross has acknowledged there's a logic to wrapping up talks by late this year or early next, ahead of Mexico's presidential vote and America's midterm election in November 2018. But U.S. Trade Representative Robert Lighthizer told senators last month that the administration won't impose "artificial deadlines."
The first round of Nafta negotiations will begin August 16 in Washington. MacNaughton said Thursday the deal must be negotiated in a way that won't make it seem like a losing effort in Canada and Mexico. For Trump to get a Nafta "win," the other two countries need one as well, he said. U.S. Vice President Mike Pence said last week the administration wants a "win-win-win" deal, a comment that was welcomed abroad.
Public Support
To build public support, policy makers must continue to convince their voters about the merits of trade, Gutierrez said. They "must go from the macro narrative on the benefits of Nafta to the local stories that are important in people's lives," he said. "People relate to stories that are close to them."
The Canadian envoy struck an optimistic tone that a deal can be reached, and invoked a pair of election slogans -- Canadian Prime Minister Justin Trudeau's "Better Is Always Possible" and Trump's "Make America Great Again" -- in the search for a way to sell a new Nafta deal.
"I thought about 'Make North America Great Again.' Apparently that's already been used by somebody," MacNaughton said. "What we've got to do as we go through the Nafta negotiations is say, 'In Nafta, better is always possible.'"
— With assistance by Eric Martin
Before it's here, it's on the Bloomberg Terminal.
LEARN MORE