Your Evening Briefing
Bloomberg News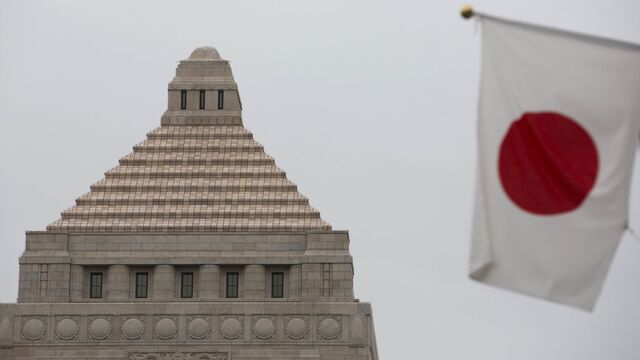 The evening briefing will soon be available in your inbox every day. To be among the first to get it, sign up here.

It was the briefest of flings — a whirlwind romance that appears to have faded as swiftly as it began. Just three months ago Donald Trump and Xi Jinping were bonding at the U.S. president's Mar-a-Lago resort in Florida. Weeks later Trump's administration was touting early wins in talks with China, including more access for U.S. beef and financial services, and help in trying to rein in North Korea. Now, the two sides can barely agree how to describe their disagreements. High-level economic talks in Washington broke up Wednesday with the two superpowers unable to produce a joint statement, and then both sides canceled a planned closing news conference. Ah well, it was fun while it lasted. — Alex Millson
Bank of Japan postpones its inflation rate deadline. The Bank of Japan kept its monetary stimulus program unchanged even as it pushed back the projected timing for reaching 2 percent inflation for a sixth time. The changes underscore the BOJ's slow progress toward its price goal at time when other major central banks are turning toward normalizing their monetary policy.

Lenovo's CEO vows to hit online sales goal — or quit. Yang Yuanqing, who helped grow Lenovo into the world's largest PC maker, has publicly vowed to step down as chairman and chief executive if he doesn't deliver on a critical sales goal. Yang intends to transform the company's sales online into an e-commerce juggernaut that can bring in 80 billion yuan ($12 billion) of annual revenue within three years.

Indian Poultry Farms Are Breeding Drug-Resistant Superbugs.  Researchers have found that the farms are doing more than just rearing chickens, they're also breeding germs capable of thwarting all but the most potent antibiotics. Random tests found two-thirds of fowl harbored bacteria that produce special enzymes that destroy most penicillin- and cephalosporin-based antibiotics. Of tested birds destined for meat consumption, 87 percent had the super germs.
Where to invest $10,000 right now. Feeling flush? For anyone with spare cash to invest, it's a nail-biting time to enter the fray. But be reassured, our five investment experts have lived through many stock market cycles and they don't scare easily. These are the opportunities they see around the world right now. One caveat: Before you make a move, be sure you're familiar with the Seven Habits of Highly Effective Investors. 
America's opioid epidemic is so big even Janet Yellen is talking about it.  The opioid problem falls outside of the Fed's traditional macroeconomic purview, yet it matters to the central bank for two reasons. If addiction is rendering people unemployable, it could help to explain why a historically low portion of the prime-age population is working. Second, the Fed has increased its focus on community and workforce development in recent years — and the opioid crisis is a painful reality dragging on human capital across America.

Snail Slime. On your face. For the sake of beauty. For a decade Koreans have been slathering their faces in beauty products made from snail slime — and now the unusual treatments are going mainstream. U.S. retailers are jumping on the bandwagon, providing a big boost for South Korean cosmetics companies, which are feeling the pinch as sales to Chinese shoppers suffer amid strained ties between the two countries. And by the way, it's not "snail slime." It's "snail secretion filtrate." Far more palatable.
A case of too little, too late? Malaysia has banned the global smash hit "Despacito" on state radio and television following a government review of the lyrics. The nation's communications minister said the song, released by Puerto Rican artists Luis Fonsi and Daddy Yankee in January, was obscene. But it's probably a bit late to shield offended ears, as the most streamed track of all time has so far been played more than 4.6 billion times.

Before it's here, it's on the Bloomberg Terminal.
LEARN MORE