Goldman Partners Mark End of Era as Stock Holding Drops Below 5%
By
Departures, share sales diminish stake held by bank's partners

Stock sales made by Cohn, Ealet helped drive the decline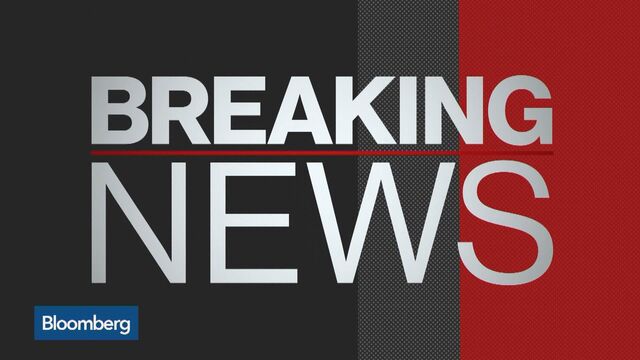 In a symbol of how much Goldman Sachs Group Inc. has changed from its days as a true partnership, the company disclosed Wednesday that the combined ownership of its so-called partners has dropped below 5 percent.
After departures and personal stock sales, the stake held by bank's most senior rank slipped to 4.79 percent as of July 3, according to a regulatory filing Wednesday. That's down from 5.65 percent in late January -- and from more than 60 percent after the firm's initial public offering in May 1999. Periodic filings have shown for years that their holding has been gradually shrinking, and as long as it's below 5 percent, the bank isn't required to provide updates.
The latest decline follows U.S. President Donald Trump's election in November, which sent the stock soaring as much as 39 percent over four months, giving Goldman employees a huge paper windfall before the rally cooled.
Initially, investors speculated the new administration would roll back costly regulations, slash corporate taxes and pursue policies that spur trading. But in recent months, clients have pulled back from betting amid congressional gridlock. On Tuesday, Goldman Sachs traders posted their worst first-half performance since since Lloyd Blankfein became chief executive officer in 2006. The stock is down 6.9 percent this year.
Partner is the investment bank's highest rank, a nod to its history as a private partnership before going public in 1999. The company typically names a new class of members every two years, and the pool then dwindles over time as some decide to leave or are pushed out. Partners partake in a special year-end bonus pool.
The stake held by partners fell after the election as one of the biggest holders, Gary Cohn, stepped down as the company's president in December to take a job in the White House. A filing in mid-March showed he was unloading more than $200 million of Goldman Sachs stock.
Isabelle Ealet, one of three executives atop the firm's securities division, was among the biggest sellers in more recent months, disposing of more than $3.5 million of shares over three weeks in May, according to Wednesday's filing.
Before it's here, it's on the Bloomberg Terminal.
LEARN MORE