Draghi Is Already Tapering His Press Conferences, If Not Policy
By and
ECB president is cutting hour-long media appearances short

Officials to discuss unwinding quantitative easing in autumn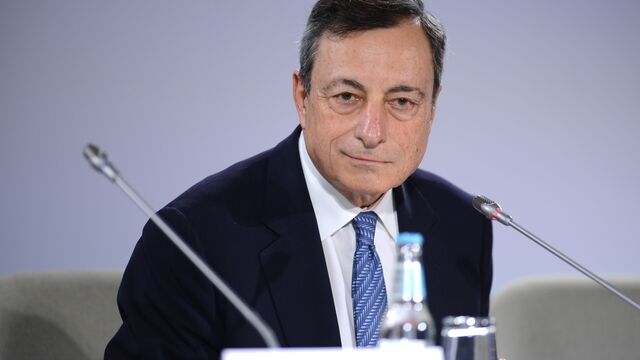 Mario Draghi is already experimenting with tapering, at least when it comes to his words.
As the European Central Bank gets closer to the day when it will have to decide how to end its quantitative-easing program, the president has grown increasingly taciturn. All of the post-decision press conferences since July last year have been shorter than the 60 minutes traditionally allotted.

Draghi's shortest performance this year came in January, a month after the ECB decided to scale back the size of monthly purchases to 60 billion euros ($70 billion) and extend the program until the end of this year. Now he's facing a decision on how to wind down QE.
He wasn't particularly forthcoming about that at the latest encounter on Thursday. The Governing Council wants to make the call in autumn, Draghi said, although he remained vague about whether he meant the next meeting in September or later.
A spokesman for the ECB said there's no pre-determined duration for the press conferences.
Before it's here, it's on the Bloomberg Terminal.
LEARN MORE