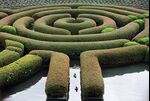 Move over China Evergrande Group. The perpetual dollar bond market has a new king: China's state-owned enterprises.
Notes with no set maturity have blossomed in popularity over the past few years in Asia but book runners have been especially busy of late. Since the start of June, six Chinese firms haves sold perpetuals, raising $3.35 billion.

The issuers are all state-linked. Hangzhou-based property developer Greentown China Holdings Ltd. counts China Communications Construction Co. as one of its biggest shareholders; Franshion Brilliant Ltd. is part of Sinochem Group, as is Far East Horizon Ltd.; Power Construction Corp. of China owns infrastructure-services provider Dianjian Haiyu Ltd.; while Nanyang Commercial Bank Ltd. and China National Tire & Rubber Co. are both ultimately controlled by the People's Republic.

Such vibrant issuance comes at an interesting time, considering Beijing's push to reduce corporate leverage.
Perpetuals are popular because bonds without a legal maturity date may qualify as equity under International Financial Reporting Standards, reducing a company's leverage in the eyes of banks and making it easier for them to get lower rates on loans. They're especially handy when balance-sheet debt levels reach economically unsustainable -- or politically unacceptable -- heights.
Of course, these bonds aren't really perpetual in the true sense of the word because all of them are callable.
Take Greentown, which raised $450 million last week selling perpetual notes. The securities pay a coupon of 5.25 percent until July 2020, after which payment steps up to 500 basis points over the Treasury yield. However Greentown can call the bonds, or buy them back, at various dates starting July 2020.
Greentown is paying a price for this more complex structure. Its plain vanilla 2020 dollar notes sold in 2015 are yielding 4.4 percent. In other words, the developer is forking out an additional 85 basis points for the quasi-equity component of its latest offering.
Who doesn't like a government-backed Chinese firm paying 5.25 percent for three years? Greentown's issue received orders of more than $6 billion, according to a person familiar with the matter.
It's a similar situation with Franshion Brilliant's 4 percent notes, which are callable in 5.5 years and which were priced last month. The firm's $500 million of 2022 bonds sold in March are trading to yield 3.5 percent.
China's state-backed enterprises are playing a game of cat-and-mouse with Beijing. Investors should be aware that if there's a way around regulators' efforts to clamp down on excess leverage, they'll find it.
Before it's here, it's on the Bloomberg Terminal.
LEARN MORE