business
Brexit Bulletin: Thatcher's Ghost
By
Latest Brexit talks end today; Barnier due to speak to press

May will host a meeting of business executives to talk Brexit
  ↵
Sign up to receive the Brexit Bulletin in your inbox, and follow @Brexit on Twitter.
The ghost of former Prime Minister Margaret Thatcher is stalking Brexit talks. 
French Finance Minister Bruno Le Maire invoked Thatcher's famously bellicose approach to Europe last night, as he insisted Britain will have to pay a divorce settlement, which he put at €100 billion ($115 billion).
"As Thatcher famously said 'we want our money back.'"

The bill is expected to remain a stumbling block for months, and talks can't move on to trade and the future relationship until positions on how much Britain owes have converged. Little progress appears to have been made as the second round of talks draws to a close in Brussels today, and the size of the bill will probably feature prominently when EU chief negotiator Michel Barnier — and possibly Brexit Secretary David Davis — give a press conference this afternoon.

Thatcher's legacy has also thrown up another obstacle in the talks, according to the Financial Times, which reports today that the rebate she secured on the U.K.'s payments to the EU was complicating discussions.
Too Little Too Late?
As talks conclude, Prime Minister Theresa May will host chief executives and business leaders at Downing Street, chairing the first meeting of a new business advisory group on Brexit.
She'd better have some good answers. 
Business leaders have welcomed a change of tone since her near-defeat in the election last month, but there's still frustration at the lack of clarity about what relationship the U.K. hopes to forge with the EU. Businesses complain that the government isn't prioritizing the economy and companies in the Brexit process, forcing them to plan for the worst. Even as many executives haven't forgiven David Cameron for calling — and losing — the referendum, they miss the easy access to his government.
"While businesses are preparing for Brexit, most have not made any concrete changes yet, so there is still a window of opportunity for the Government to convince them to hold off triggering contingency plans," said Stephen Martin of the Institute of Directors. "Bridging arrangements to any new free trade agreement, and a phased implementation of that agreement, are essential."
Discussion will focus on the terms of Brexit and wider economic issues. They will gather at around 3 p.m. in the room where the Cabinet usually meets — will anyone dare crack a joke about the recent briefing wars between ministers? Unilever's Paul Polman, Ralf Speth from Jaguar Land Rover, Tesco's Dave Lewis and Prudential's Paul Manduca are among those attending, along with the CBI's Carolyn Fairbairn — who has lobbied for single market access to remain in place until a new deal is done.
Murdoch Threat
Among all the business rhetoric on Brexit this week, one voice has stood out: Rupert Murdoch's 21st Century Fox Inc. warned on Wednesday that any delay in approving its £11.7 billion acquisition of Sky Plc would slow investment and signal to other companies that the U.K. wasn't "open for business."

Fox raised the concerns in a letter to Culture Minister Karen Bradley, who will ultimately decide whether to approve the deal uniting the Murdochs's transatlantic media empire, Bloomberg's Joe Mayes reports. 

"Our proposed transaction will be carefully scrutinized by others keen to gauge the government's commitment to creating a climate conducive to investment," Fox co-Chairman Lachlan Murdoch and Chief Executive Officer James Murdoch said in the July 14 letter.
Another threat came from the broader television industry, which said companies would have to leave as early as next spring if they don't get a better steer about what the future holds. Broadcasters face similar issues to international banks, as they use U.K. licenses to transmit into the EU. 
"Companies need certainty sooner rather than later," said Adam Minns, executive director of COBA, a lobby group representing the likes of Discovery Communications Inc., 21st Century Fox Inc. and The Walt Disney Company in the U.K. "No one running a business of any scale can wait to the end of negotiations before deciding what to do," Minns said.
Brexit in Brief
Morgan Stanley picks Frankfurt as its new trading headquarters, Bloomberg's Gavin Finch and Aaron Kirchfeld report
A no-deal Brexit would lead to economic disaster, according to a report by research program The UK in a Changing Europe
Foreign Secretary Boris Johnson heads to Japan to discuss trade after Brexit
Commission Vice President Jyrki Katainen says EU is holding trade talks with 21 countries and the U.K. would be just another name on the list
May warns ministers they could be fired over leaks
KKR's Rosenberg says Brexit could push down prices of high-quality properties by 10 percent.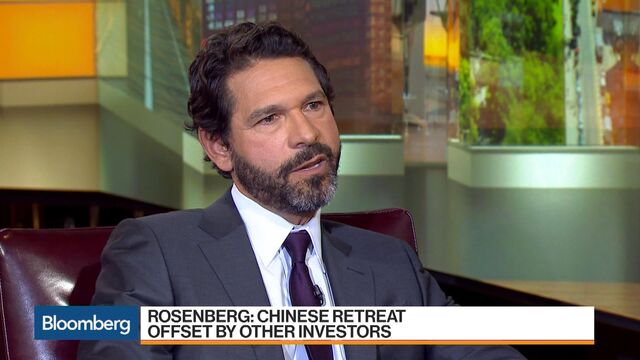 And Finally...
Seeking some light relief from Brexit, Bloomberg's Rob Hutton has been looking at the latest release of top secret files by Britain's National Archives. But there's no escape from EU matters: Even in the midst of the Cuban missile crisis, U.S. President John F. Kennedy took time out to discuss the importance of Britain joining the EU's forerunner, the EEC. Read the full story here.
With assistance from Robert Hutton. Simon Kennedy is away.
For more on Brexit follow Bloomberg on Twitter, Facebook and Instagram
Before it's here, it's on the Bloomberg Terminal.
LEARN MORE