Frankfurt Is Already Running Out of Office Space for Banks
By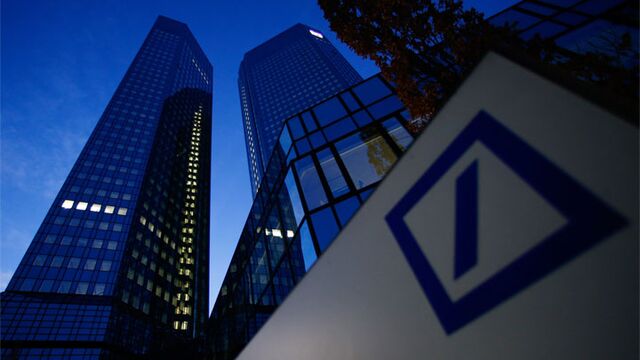 Banks are running out of options to lease large amounts of office space in Frankfurt following the U.K.'s vote to leave the European Union.
"The vacancy rate has slipped below the 10 percent level" and there is a growing shortage of bigger office buildings in central areas, BNP Paribas SA's real estate broker unit wrote in a report on Thursday. "In view of the anticipated increase in demand by banks in connection with Brexit, this shortage looks set to intensify in the months ahead."
Deutsche Bank AG CEO John Cryan told employees that the bank is preparing for a so-called hard Brexit and "inevitably" will move or add roles in the German financial capital, which has also been chosen by Morgan Stanley and Citigroup Inc. for their EU trading hubs. Take-up of office space in Frankfurt in the first half surged to a 16-year high as Germany's positive economic climate encouraged companies to expand and lenders began to make decisions about where to base operations in the political bloc, according to data compiled by BNP Paribas Real Estate.
Companies agreed to lease 305,000 square meters (3.28 million square feet) of office space in the period, a 36 percent rise from a year earlier, the broker said.
Before it's here, it's on the Bloomberg Terminal.
LEARN MORE