markets
Yen Bears Winning Away From Dollar on Kuroda's Dove Stance
By
BOJ only major bank seen sitting on policy rate for next year

Aussie, euro, scandies have been biggest winners against yen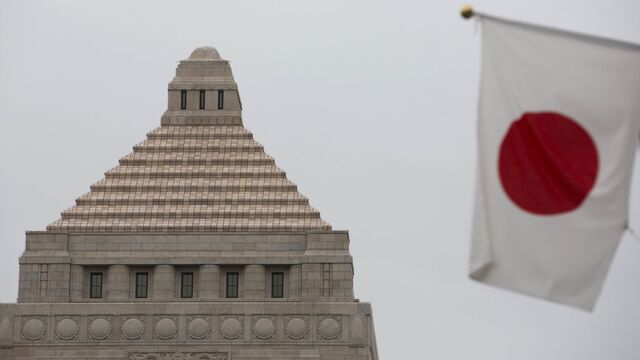 Yen bears may want to seize the day amid the global turn toward central bank tightening by looking away from the greenback and betting Japan's currency will extend its slump against other major peers.
This year's most profitable trades against the yen among major developed peers have involved the Aussie, the euro and the Scandinavian currencies, while the dollar has been the lone loser. Growing expectations that central banks other than the Federal Reserve will start to normalize policy have helped shore up the euro, the pound and the loonie. Speculators built up the biggest bets on yen declines against the dollar since 2015, only to be frustrated as the currency became mired in a range of 110 to 115 a dollar for most of this year.

The Bank of Japan is the only major monetary authority to have acted over the past month to show clear commitment to maintaining record stimulus, stepping in to hold down bond yields. As a result, BOJ Governor Haruhiko Kuroda is the only central banker markets expect to hold down benchmark rates in the coming year. With recent data in the U.S. and elsewhere highlighting the fragile nature of the global rebound in inflation and growth, that raises concerns for some that gains in other currencies against the yen may fade.

"Buying of yen crosses has been particularly notable over the past three weeks, but they may be approaching a peak," said Daisuke Karakama, chief market economist at Mizuho Bank Ltd. in Tokyo. "It makes sense to sell the dollar and look for new places to invest where yields are rising, and that has built momentum for these currencies. But betting on monetary policy normalization in these countries is valid only when backed by evidence."
He cited the Aussie's rally against the yen as especially vulnerable to an unwind, representing a "classic case" of moves driven by expectations alone. The aussie fell 0.2 percent against the Japanese currency on Thursday, as traders took profit from a rally driven by a report that showed Australian employment surged in June.
Risk appetite has revived globally after weak U.S. inflation data sapped expectations for tightening by the Federal Reserve, dragging down Treasury yields and sending stock indexes to all-time highs. That's weighing on the yen by encouraging so-called carry trades, where investors borrow in low-interest-rate currencies like Japan's to buy higher-yielding assets such as those in Australia and Canada.
The BOJ kept its unprecedented monetary stimulus program unchanged on Thursday, as widely expected. The current policy is sustainable and flexible, Governor Kuroda said at a news conference later.
"In a global trend where interest rates are set to take off, Japan alone is left behind," said Jun Kato, a senior fund manager at Shinkin Asset Management Co. in Tokyo. "That means the environment is favorable for yen crosses to rise, except for the dollar-cross. Whether this is sustainable is the question."
Market Views:
Yuji Kameoka, chief foreign-exchange analyst at Daiwa Securities:
The currencies that are surging against the yen now are those particularly vulnerable to a shift to risk-off
U.S. stock rally, even as dollar held down by sluggish inflation, also vulnerable
Once positions are adjusted to meet reality of moderate economic growth, risk-sensitive currencies can unwind, even against the yen
Even in Canada and Australia, doubts remain on whether central banks can raise rates as commodity price gains slow
Yen may weaken when overseas yields rise on rate hike expectations abroad, but impact will fade once the yields decline on receding rate increase outlook
Koji Fukaya, chief executive officer at Tokyo-based FPG Securities:
Yen weak as long as BOJ keeps stance
Generally solid global economies favor risk sentiment, yen carry trades
Daisaku Ueno, chief forex strategist at Mitsubishi UFJ Morgan Stanley Securities, Tokyo
Yen crosses gaining on BOJ stance, solid global economy 
Dollar-yen course depends on outlook for U.S. monetary policy, currently mixed, keeping it stuck in 110-115 range 
Difficult to chase dollar gains, but the downside for dollar-yen is supported by other yen crosses
(
Updates with BOJ's policy decision in the seventh paragraph.
)
Before it's here, it's on the Bloomberg Terminal.
LEARN MORE