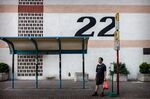 China's SOE reform is all bark, little action and entirely no bite.
Authorities are considering a merger of the nation's two biggest state-run metals companies, China Minmetals Corp. and China National Gold Group Corp., Reuters reported on Tuesday, citing people familiar with the matter. Minmetals Development Co., almost two-thirds owned by China Minmetals, jumped by the 10 percent daily limit in Shanghai on Wednesday, while Zhongjin Gold Corp., half owned by China National Gold, gained as much as 7.8 percent.
Local media, meanwhile, are beating the SOE reform drum again. According to Caixin, the State-Owned Assets Supervision and Administration Commission of the State Council plans to reduce the number of government-run enterprises from 101 currently to 80, and fresh reform documents will be published by year-end. Just imagine the rounds of M&A! 
We've heard all this before.
Since China unveiled its aggressive reform agenda in November 2013, the state has hardly reduced its presence. The SOEs' debt pile accounts for 120 percent of China's GDP, and the number of enterprises under SASAC's supervision has barely diminished. Gadfly wrote last year that SOEs' financials are looking progressively worse.
For stock investors, SOE reform is a particularly difficult theme to play because of corporations' huge presence and the regulatory bureaucracy.
Case in point: the mega merger between China Ocean Shipping Co. and China Shipping Group Co. two years ago.
Chinese shipping stocks under the two conglomerates soared on rumors the week prior to their suspension on Aug. 10, 2015, but SASAC didn't approve the merger until four months later. When Hong Kong-listed Cosco Shipping Holdings Co. finally resumed trading on Dec. 14, its shares plunged 28 percent. Investors wanting a ride on the reform bandwagon didn't make a penny because during those four long months, the Baltic Dry Index lost more than half its value.

Shake-ups tend to occur in industries where there is too much capacity and too little profitability. Do investors really want to be caught in a never-ending trading halt while global conditions turn sour?
CGN Power Co. shareholders also got burned. Stock in the Shenzhen-based utility rose to a record in June 2015 amid a merger of State Nuclear Power Technology Co. and China Power Investment Corp. to create the country's third-biggest nuclear power plant developer. Investors weren't concerned about competitive pressures; instead they were betting that industry consolidation would continue, possibly between China National Nuclear Power Co. and CGN. That never happened, and CGN's stock has languished.

There is no reliable strategy for investing in SOE reform. The 999 SOE stocks listed in China account for 30 percent of all publicly traded companies and almost half of the total market capitalization. One could buy into those industries targeted for an overhaul, and hold, and hold, and hold. But that's an extraordinarily long game.
Before it's here, it's on the Bloomberg Terminal.
LEARN MORE